The Kid Who Would Be King ***
Dir: Joe Cornish
Starring: Rebecca Ferguson, Patrick Stewart
PG 120m

Following his success with Attack The Block, the 2011 movie that showcased the talents of young John Boyega and possibly encouraged the Doctor Who producers to look closely at Jodie Whittaker, writer-director Joe Cornish has returned with his sophomore effort.
Boasting a huge budget and a grand theme, The Kid Who Would Be King has much in common with the first film, notably the central premise of a bunch of London kids banding together to fight off a seemingly undefeatable enemy. 

In this variation of the Arthurian legend, the enemies in question are demonic knights summoned by malevolent Morgana (Ferguson) to defeat the young boy Arthur (Louis Ashbourne Serkis), who has recently pulled that sword from that stone.

While it does boast strong performances, notably those of young Serkis (son of Andy) and Angus Imrie (son of Celia) as an impish young Merlin; and while it does offer some strong visuals, there is something underwhelming about the whole story.

For all of their flaming swords, the knights offer no peril to our young protagonists and the emotional storyline involving the boy and his mother (Denise Gough) is not given enough space to flourish.

Meanwhile, the always excellent Rebecca Ferguson is under-used and the film is a bit too long. You suspect that Cornish was hoping for a Goonies vibe with this one; it has neither the danger nor the humour to really pull it off. 
On blu-ray
Ralph Breaks The Internet (Disney)
Wreck-it-Ralph was one of the most enjoyable films of 2012, an award-winning animated yarn in which the eponymous video game baddie (voiced by John C. Reilly) was taken in hand by kind-hearted junior racer, Vanellope von Schweetz.
The sequel takes place six years later and, if anything, it's even better. Not only do we get much more Vanellope (and you can never get too much of Sarah Silverman), but the storyline is slicker and more relevant. This time around, reformed bad guy Ralph and bright spark Vanellope need to combine forces when her racing game, Sugar Rush, is threatened by a broken steering wheel.
She and Ralph head down the arcade's new-fangled Wi-Fi router in an attempt to track down the relevant part. Such a scenario offers the writers plenty of opportunities to explore the weird and wonderful world of the internet, including the perils of eBay bidding; the toxic nature of trolls and the ubiquity of clickbait. Best of all, Vanellope meets a room full of Disney princesses (Moana, Jasmine, Pocahantas, Mulan, etc) who discuss their standard tropes, i.e. relying on big, brave men to save the day.
Ralph Breaks The Internet isn't without its flaws, it's about 15 minutes too long and the product placement of Disney companies (Star Wars, Marvel, etc.) feels a tad gratuitous. That said, there's great fun to be had. Blu-ray extras include deleted scenes, music videos and making-of featurettes.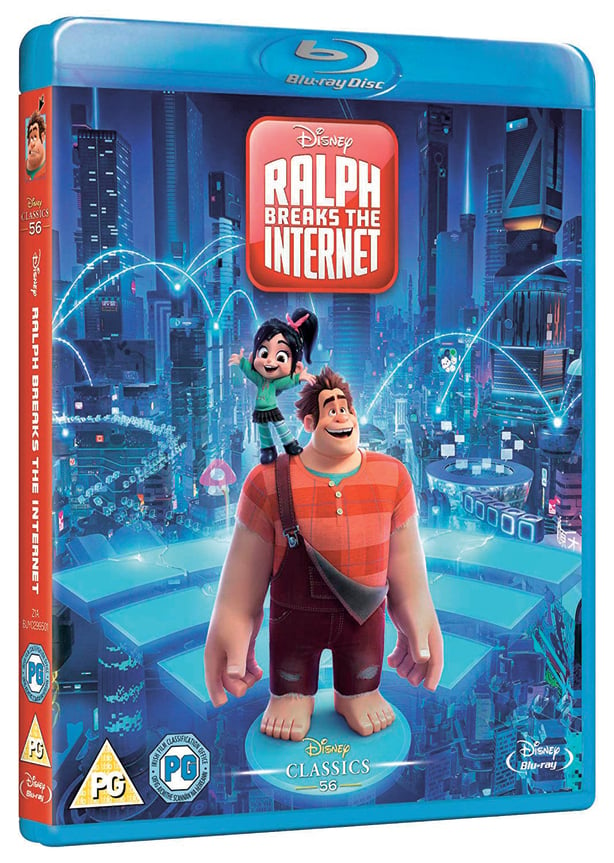 + cine-file - Hidden gems
As the Virgin Media Dublin International Film Festival gets ready to kick-off on February 20, we asked festival director Gráinne Humphreys to pick out some unheralded titles deserving of our attention 
Yuli (Feb 24) & The White Crow (March 1)
I'm going to start off with two movies linked by dance. In the first, Paul Laverty, who works predominantly with Ken Loach, has taken the story of Carlos Acosta, the boy who grew up on the streets of Havana and became a worldwide dancing success.
The other one is very different. Directed by Ralph Fiennes, it tells the story of those tense few days in Paris when a young Rudolf Nureyev first decided to defect to the west. It's a study of a charismatic, talented but troubled genius.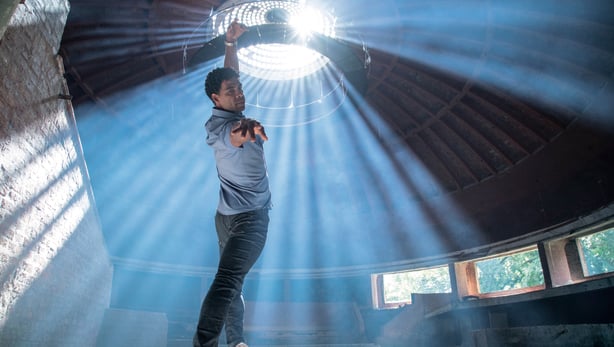 Shooting The Mafia (March 2)
I love this one: it's the new film from British documentary maker, Kim Longinotto. In keeping with much of her work, it focuses around an interesting woman.
In this case, it's spectacular photographer Letizia Battaglia who has spent the last 30 years shooting the handwork of the Sicilian mafia in Palermo. This one was funded by Screen Ireland. Letizia herself will attend the festival.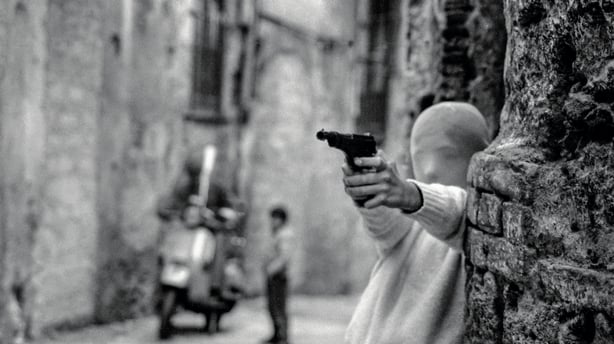 Ruben Brandt, Collector (March 2)
This Hungarian/Polish co-production is one of those proper Festival films that are discovered and adored. Think Lucy meets Ocean's 11. It's a mad story about a guy who is haunted by dreams that are influenced by famous art works. He engages in art heists in order to quell the nightmares.
It really pushes boundaries in the way it tackles its subject. I know it's not going to get a general release, so if you see it in the festival, it's one of those you can boast about having seen for years!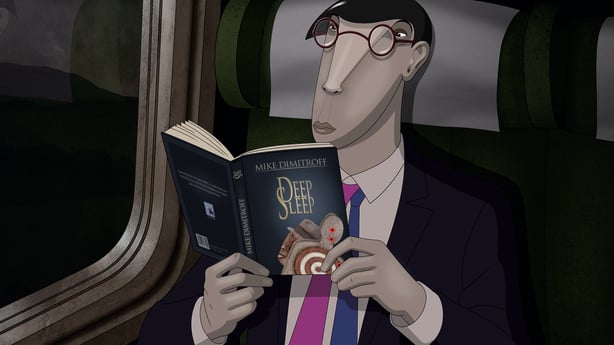 Dirty God (March 3)
This is an Irish co-production from Dutch director Sacha Polak. It's about a woman whose face is dramatically disfigured following an acid attack.
It's a subject that I find difficult and it seems low-key and almost a subject for television, but the way Sacha has told her story is brilliant, and lead actress Vicky Knight was herself a victim of an acid attack. Don't let the difficult topic put you off.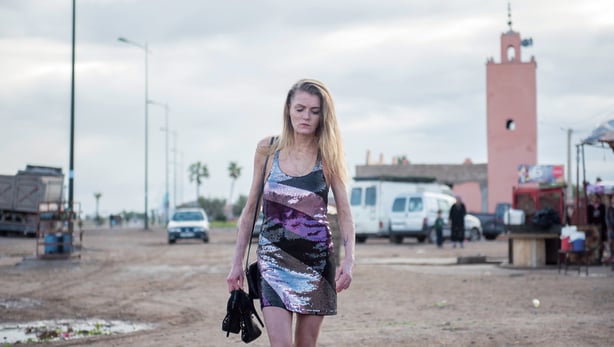 Up The Mountain (Feb 26)
Finally, I have to mention the Chinese season. If you lived in the Light House Cinema in the '90s, you'll have watched all of those Fifth Generation film-makers.
Obviously Zhang Yimou's epic Shadow is a big draw, but I'd point to Up The Mountain, a beautiful little documentary about an art teacher in rural China and the women he helps grow and develop as artists. Directed by Zhang Yang, it draws you in with its leisurely pacing.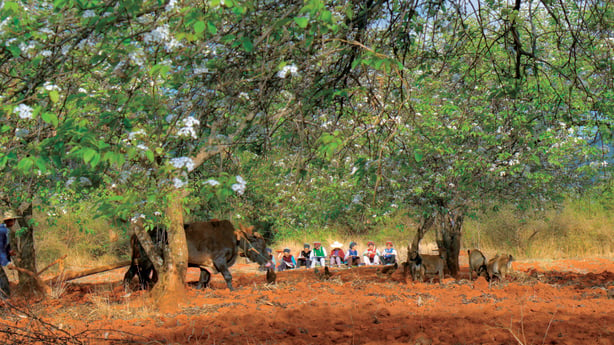 Coming next week: Seána Kerslake and director Lee Cronin talk to MovieGuide about their Sundance-wooing horror yarn, The Hole in the Ground