Michael Doherty catches up actress, Daisy Edgar-Jones, who stars in the big-screen drama, Where The Crawdads Sing.
The success of Normal People sealed Sally Rooney's reputation as a writer; turned Paul Mescal (and his necklace and his GAA shorts) into a viral sensation, and quickly established Daisy Edgar-Jones as the most sought-after actress of her generation.
The movie offers rolled in, including one of the most coveted projects around: the big-screen adaptation of Delia Owens' best-selling novel, Where The Crawdads Sing.
This is the book that producer Reese Witherspoon grabbed the movie rights for, immediately after reading it; and which her preferred director, Olivia Newman, devoured in less than two days. In Daisy's case, it was her mother who first introduced the actress to the best-selling novel, though neither had an inkling that Daisy was destined to be offered the lead role of Kya when the story reached the big screen.
"My mom read it a year before I did, during Christmas of 2019," Daisy explains. "She read it quickly, really loved it and kept telling me, 'You should read this book'. I just didn't have the time but when the audition came through, I told my mom and she was like, 'I thought you'd be a good Kya'. And I was like, 'Well, why didn't you say?!'''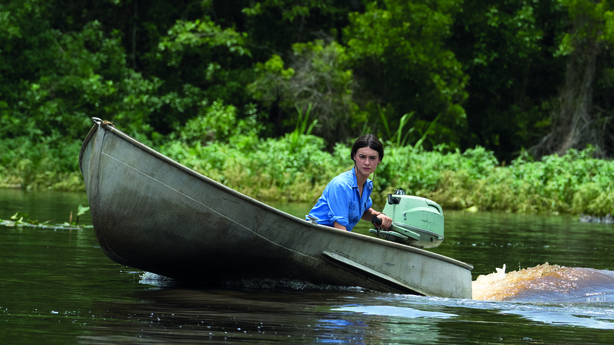 It turns out that Mrs Edgar-Jones is a good judge. Daisy proves a terrific Kya in a story about a resourceful young woman who grows up alone among the remote marshes of North Carolina but finds herself drawn back into the real world when she is accused of murdering a local boy.
Kya is a fascinating character of many layers, but a key element is her quote-unquote "wonderfully curious mind." You get the feeling that Kya's sense of curiosity is shared by Daisy; an only child who told her mother at the age of 15 that she wanted to be an actress and immediately found herself auditioning for the National Youth Theatre in the UK.
"Thank you for picking up on that," says Daisy. "Thank God, I have always felt like that, and I hope to continue to be curious. The reason I love acting is that I'm curious about how other people feel about things. I want to imagine what it feels like to walk into their shoes. I can empathise with Kya and her curiosity and her need to understand more about her environment and the world around her and how people function and interact. That was an aspect of her character that really chimed with me."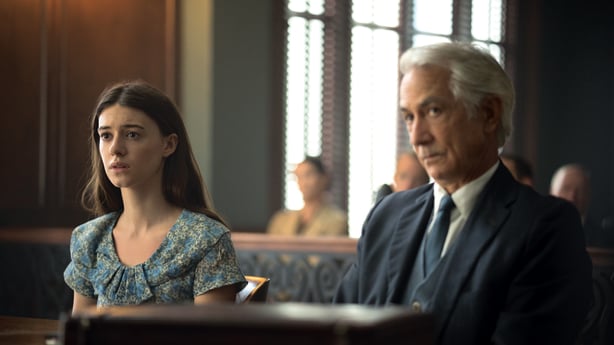 As with Marianne in Normal People, Kya is a beloved character for whom millions of readers have created their own interpretations. That presents a challenge for any actress, but it's one that Daisy is happy to embrace.
"I think I learned from doing Normal People that it's never going to be exactly the way it is in the book. Even when you're making a film, it takes all these different departments to have a kind of shared imagination regarding the same book. It's fun stepping on to a set design of Marianne's bedroom or Kya's shack and going, OK, so it's slightly different, but it works. On screen, you get a different angle into these characters because you are observing them from the outside rather than through their inner lives, which is the case when you read a novel."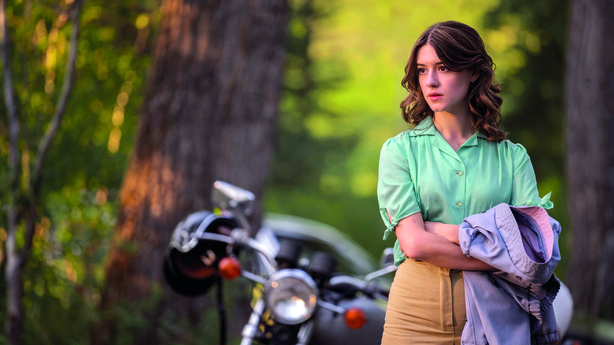 In the 12 months following Normal People, Daisy completed three high-profile projects. Before shooting Where The Crawdads Sing in Louisiana, she co-starred with Sebastian Stan in the horror rom-com Fresh; and she recently wrapped the episodic crime drama, Under The Banner of Heaven, co-starring Andrew Garfield and our own Denise Gough. A heady romantic tale, followed by a genre-busting horror yarn, followed by a meaty crime drama: it's clear that variety is going to be a feature of Daisy Edgar-Jones' output.
"What draws me to a project," she explains, "is reading a script and realising that you haven't read anything like it before or finding yourself wanting to say the lines out loud! There's a sense of, 'Oh, I can feel that this character is different from me, and I want to give these lines a go.' In addition to the script, knowing the film-maker involved and being aware of their other work is really helpful."
"You could get four different film-makers directing the one scene and they would all be entirely different. Sometimes it's useful to know the music involved, too, because that sets the tone. For example, the script for Fresh referred to all these '80s power ballads alongside graphic horror scenes so I realised, OK, this is a bit tongue-in-cheek!"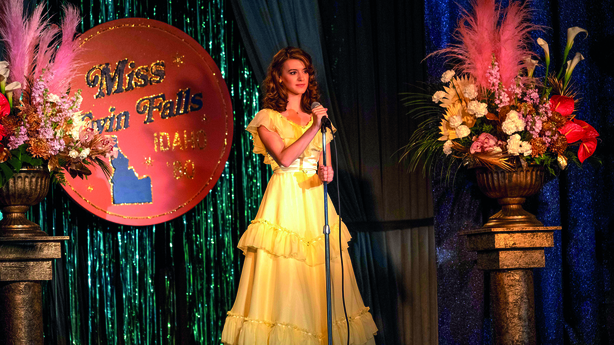 While the role of Kya in Where The Crawdads Sing will bring Daisy Edgar-Jones a whole new level of attention (particularly given Reese Witherspoon's marketing clout), the career game-changer for the actress was undoubtedly her performance as Marianne in Normal People. I wonder was she prepared for the attention that followed?
"I don't think I was really," she says. "I mean, I couldn't believe I had even been cast as Marianne. That already felt like such an honour. I'd never played a lead role before and to work with Lenny, an Oscar-nominated director I admired so much, and to work with actors of Paul's calibre, already felt like a game-changer in the sense of 'Wow, I'm actually on this set and I'm co-leading this production!' But I could never have predicted quite what would happen with the show. And it was all wrapped up in a pandemic that nobody could ever have predicted. So, it's something I'm still trying to process."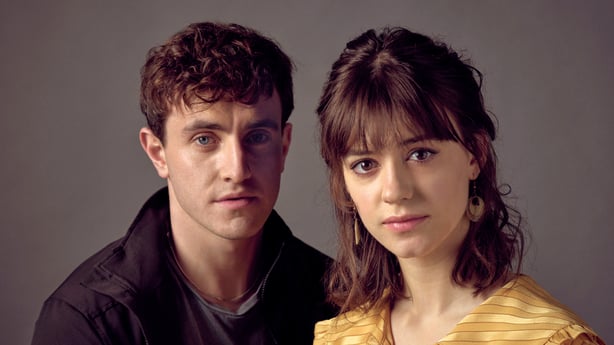 Part of that process involves Daisy getting to grips with her growing level of fame. Normal People became a cult hit on both sides of the Atlantic, particularly on social media, and resulted in a Golden Globe nomination and a BAFTA nomination for the 24-year-old Londoner. Suddenly, trips to the supermarket took on a whole new outlook.
"It's funny, because during the first year when the show first came out, we were only allowed out for one walk a day," she recalls. "I was holding eye contact with people but I couldn't work out if they recognised me, or they just haven't seen another human being in months!"
"I then went from job to job to job and met people who had seen the show and liked it, so that was pretty cool. But really, it has only been over the past year, when Covid restrictions have been lightened, that I've been able to interact with people who've watched it. The fact that two years on, people still want to come up to me and talk about the show means so much. I could talk about Normal People till the cows come home, to be honest, so that's really cool!"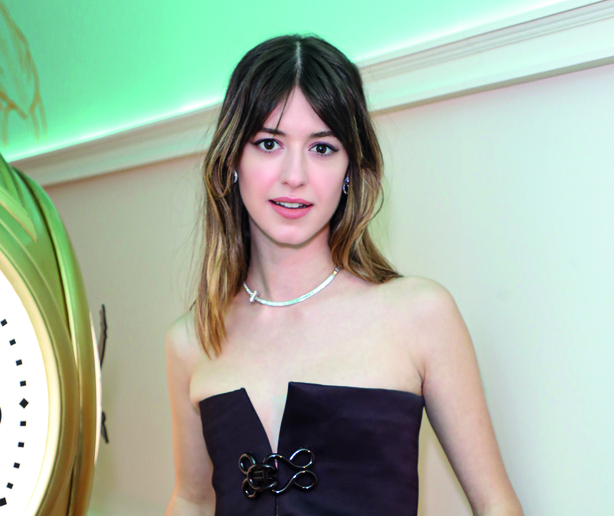 What does the future hold for Daisy Edgar-Jones? After all, the 15-year-old who wanted to be an actress has become an A-lister before reaching her 25th birthday. So, what's the plan for the next ten years?
"I don't know if I have necessarily a grand plan," she concludes. "Like I said, it's all about finding scripts and characters that are different and challenging. It's not often you get a script like Where The Crawdads Sing or Normal People, so I feel very lucky that I've been able to play these parts. I know it's not always that easy!"
"An acting career is long and winding, full of ups and downs, and I'm just enjoying the process and trying to use the next ten years as my drama school. I do also hope to be able to direct at some point, because I love working with actors and I love the whole process that goes into film-making. I would love to try directing one day, for sure!"