Watch it!
This Time with Alan Partridge (Monday, BBC One)

Twenty-five years after he first appeared on TV, Norwich's most famous broadcaster, Alan Partridge, is back on our screens. He mightn't have had much luck convincing the BBC brass to give him a third season when Knowing Me, Knowing You finished up in 1995 (that's what happens when you fatally shoot a guest live on air), but you can't keep a good man down.
This Time with Alan Partridge will see Alan (Steve Coogan) handed a career lifeline – the chance to stand in as co-host on This Time, a weekday evening magazine show. It's the perfect opportunity for this king of chat, who describes his style as "equidistant between chitchat and analysis," to finally be recognised as one of the heavyweight broadcasters of his era. 

What could possibly go wrong?
Penned by Steve Coogan with his regular writing team of Neil and Rob Gibbons, This Time with Alan Partridge will see the great man reunited with some familiar colleagues, including Sidekick Steve (Tim Key) and his redoubtable PA, Lynn (Felicity Montagu).
Joining Alan on the sofa each week will be his co-presenter, Jennie (Susannah Fielding); who, like the rest of us, is not quite sure what to expect from Partridge at any given moment. This is, after all, the man who once began a movie interview with the immortal observation: "Hollywood. Hollywood is more than nine big letters on a hill..." 

It's chat, Jim; but not as we know it.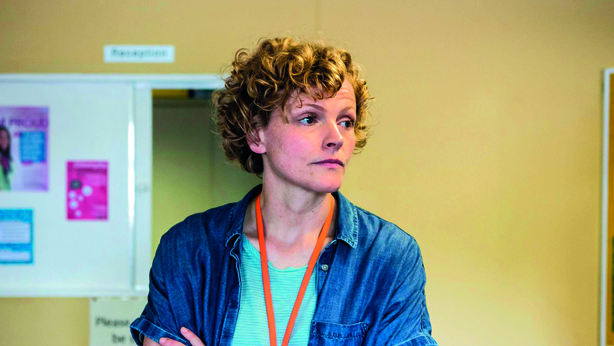 Three Girls (Wednesday, RTÉ One)

This award-winning drama tells the true story of three children who were victims of organised grooming and sex trafficking in Rochdale in northern England in 2012.
The powerful, three-part drama unfolds through the eyes of each of the girls, outlining how they were groomed, how they were ignored by the authorities responsible for protecting them, and how they eventually made themselves heard. Maxine Peake shines in the role of the social worker who helped the girls to tell their stories. 

Written by Nicole Taylor (The C Word) and made with the full co-operation of the girls and their families, the drama features strong performances by Molly Windsor, Liv Hill, Ria Zmitrowicz, and by the actors playing their parents, including Jill Halfpenny, Lisa Riley and Paul Kaye. Irish editor Úna Ní Dhonghaíle scooped both a BAFTA and an IFTA for her impressive work on the series.
Top 5... Oscar-winning performances on screen for less than 15 minutes 
1. Beatrice Straight (Network)
One key scene of five minutes and 20 seconds was all it took for Beatrice Straight to secure her one and only Oscar. That remarkable achievement was overshadowed by the fact that Peter Finch secured a posthumous Oscar for his leading performance.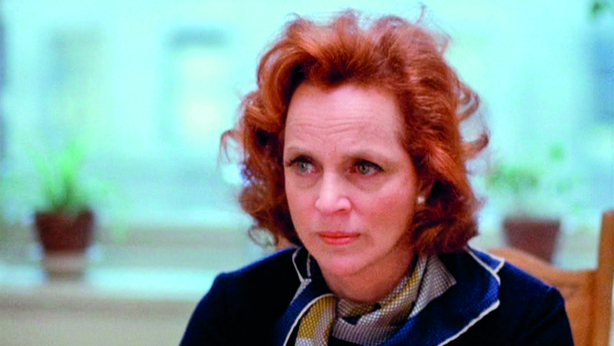 2. Anthony Quinn (Lust For Life)
While Kirk Douglas was chewing the scenery as Vincent Van Gogh, Anthony Quinn as Gauguin made the most of his eight minutes on screen to secure his second supporting Oscar (four years after Viva Zapata!)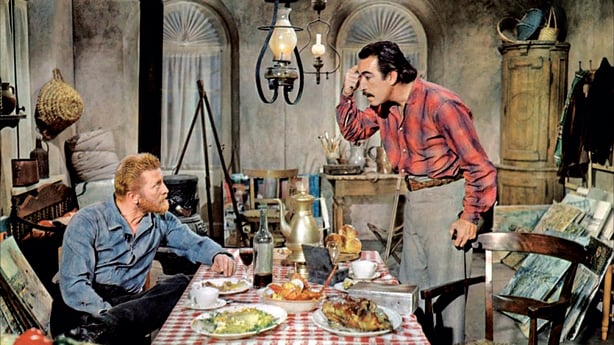 3. Gloria Grahame (The Bad and the Beautiful)
Again it was Kirk Douglas who was chewing the scenery in Vincente Minnelli's powerful Hollywood yarn, but all it took was nine minutes and 32 seconds of screen time for Gloria Grahame to translate her supporting role into a gong-winning turn.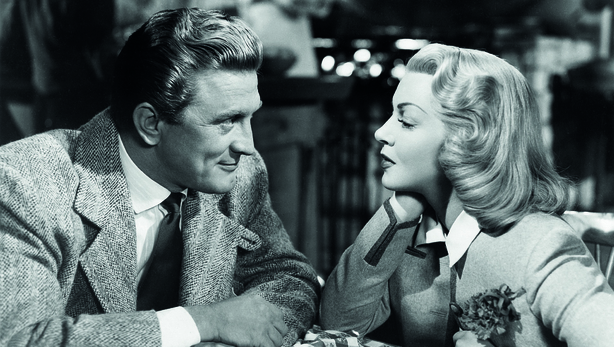 4. Judi Dench (Shakespeare in Love)
An actress who can make her mark with just one minute of screen time, Judi Dench actually won her only Oscar (from seven nominations) for a performance that lasted six minutes.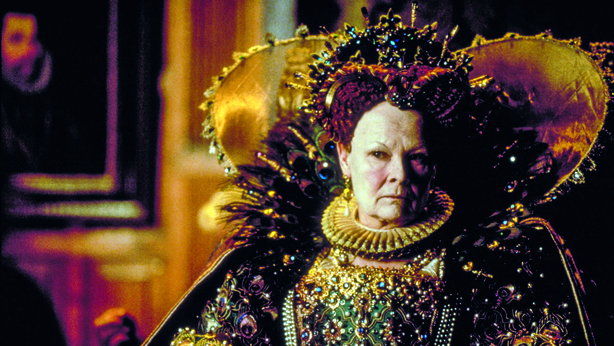 5. Ingrid Bergman (Murder on the Orient Express)
Many big stars supported the late Albert Finney's Poirot in this Agatha Christie drama, including Lauren Bacall, Vanessa Redgrave and John Gielgud, but it was Ingrid Bergman's one-take, five-minute interrogation sequence that landed her a third Oscar, following Gaslight (1944) and Anastasia (1956)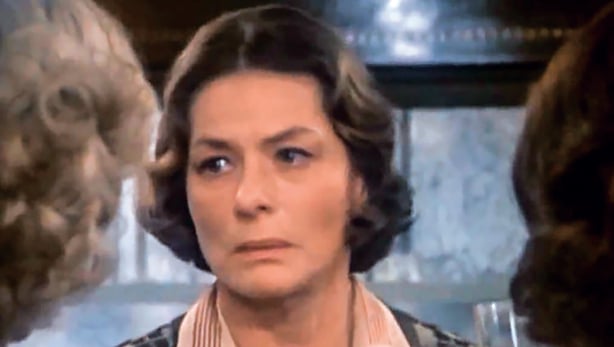 On Our Radar
River Walks, Saturday, BBC Two 
If you need to be inspired by others before vacating the comfort of your sofa, this series is for you. A group of TV presenters lace up their hiking shoes and follow the course of a river. These include blind presenter Amar Latif, who abseils into a hidden canyon, canoes across a vast reservoir and swims through icy waters as he discovers the stunning landscape along the River Nidd in Yorkshire.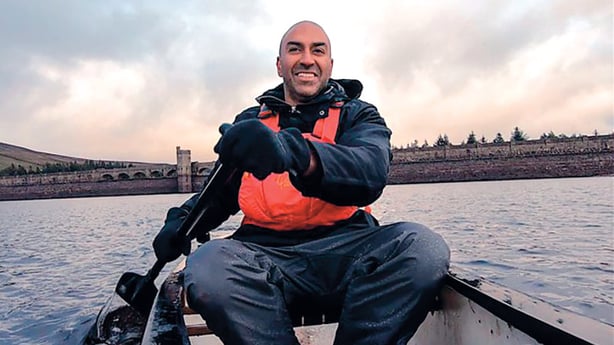 Must-watch TV: Strictly Business (Wednesday, RTÉ One)
It's not a new concept to film experts advising business owners on how to expand their business, but Sonya Lennon brings just the right blend of carrot and stick to the mix: closer to John Harvey-Jones than Gordon Ramsay.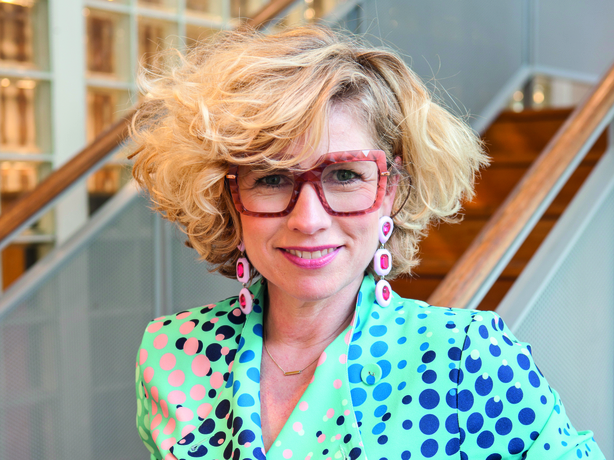 Binge-worthy stream: FYRE: The Greatest Party That Never Happened (Netflix)
This behind-the-scenes documentary chronicles the ill-fated Fyre Festival, a failed music and lifestyle event that left fans demanding answers and workers demanding payment. In short: an exercise in hubris.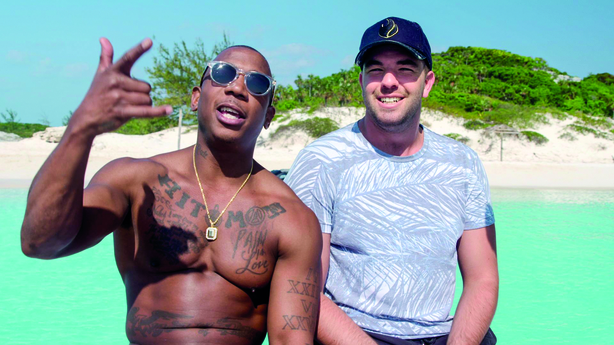 Top Podcast: Aria Code 
Here's one for opera lovers: a podcast that focuses on the most iconic show-stopping performances from many iconic productions. Hosted by Grammy winner Rhiannon Giddens and featuring contributions from the likes of Plácido Domingo, Aria Code dissects one aria per episode, including The Flower Song from Carmen and Che Gelida Manina from La Bohème.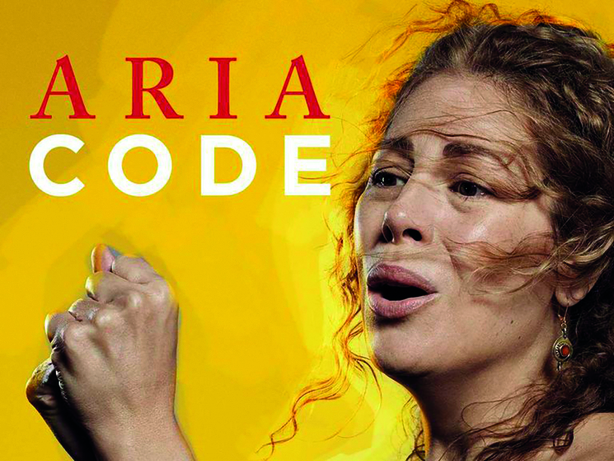 Radio Waves: Marty in the Morning, Mon-Fr, RTÉ Lyric FM
Marty Whelan's blend of bonhomie and banter is the perfect antidote to the stresses and strains of a busy morning. In addition to his amiable chat, Marty spins some terrific tunes, whether it's Morricone, Mozart or Mario Lanza.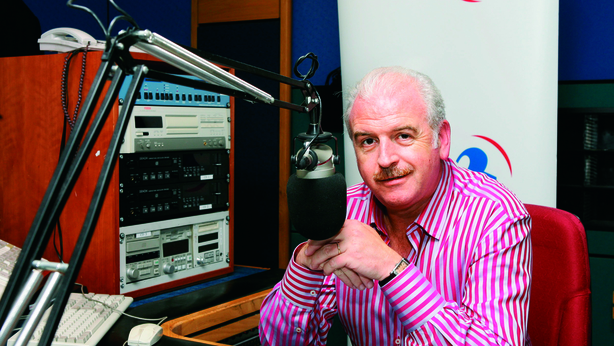 The Danny Baker Show, Saturday, BBC Radio 5 Live
If you want to hear a real pro at work behind a live microphone, check out Danny Baker as he invites listeners to contribute to a variety of topics (e.g. How I accidentally appeared on live TV) and invites celebrities to share their breakfast dining habits in the famous Sausage Sandwich game. Will it be brown sauce, red sauce or no sauce at all?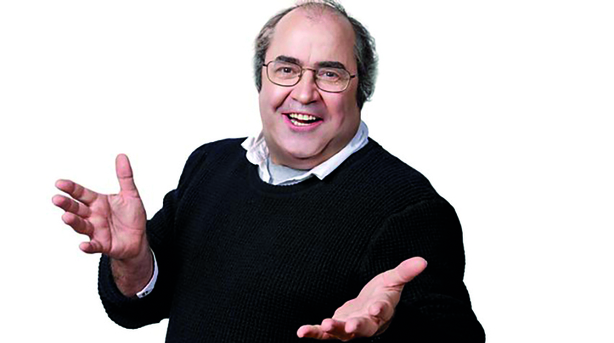 Top Shows To Watch
The Miracle, Tuesday, Sky Atlantic
In this new eight-part drama from Sky Italy, police find a sculpture of the Virgin Mary which appears to be weeping blood. With no explanation forthcoming, a haematologist Sandra, a mob boss, a fallen priest and the Italian premier are all drawn into the mystery.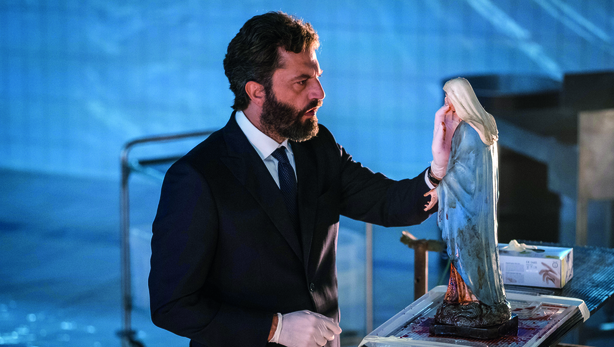 Home of the Year Tuesday, RTÉ One
Judges Hugh, Deirdre and Peter travel to homes in Antrim, Dublin and Down. Interior designer Emily Cunnane bought her Dublin terraced redbrick home from NAMA in 2014. She had no intention of buying a derelict home, but soon took on the challenge.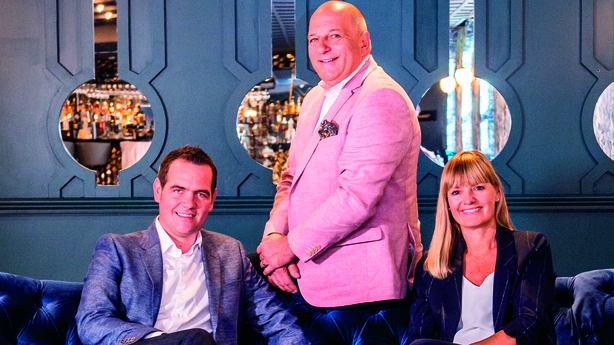 Child Genius Thursday Channel 4
It's quarter final time as the 11 remaining junior brainboxes compete to win their place in the semi-final. The topic this week is science. Time to start boning up on the periodic table.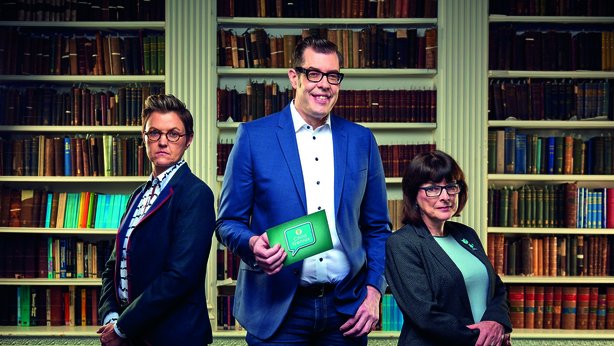 Screen News
* It was no surprise to see Golden Globe-winning series The Kominsky Method renewed for a second season, given the starry presence of Michael Douglas and Alan Arkin. Now this compelling yarn about two old friends reflecting on their loves and lives will be expanded by the arrival of not one, not two, but three more award-winning actors.
Jane Seymour, Jacqueline Bisset and Paul Reiser have all signed up for series two and should give our two protagonists plenty to think about.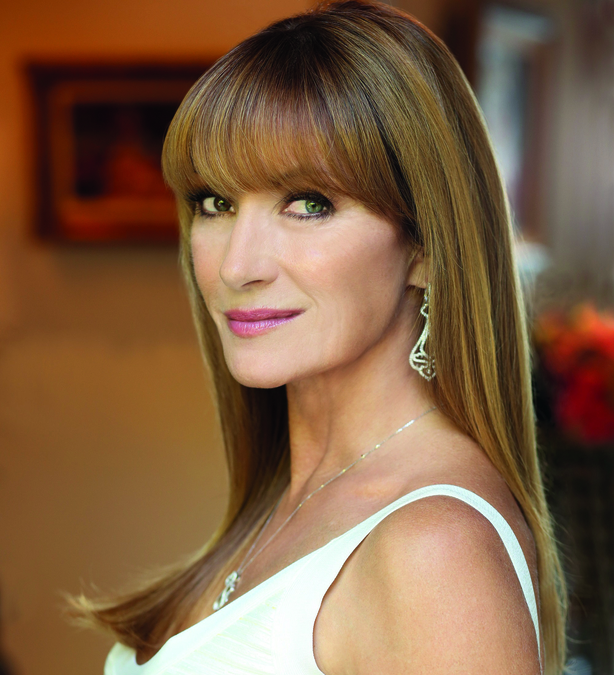 * Orson Welles has been enjoying a revival of late, with the Netflix release of his final film, The Other Side of the Wind, and the big-screen release of Mark Cousins' compelling documentary, The Eyes of Orson Welles.
Now Welles' daughter, Beatrice, is developing a six-part TV series, Life with Orson Welles: The Man Behind the Legend, in which she and some of her father's friends, family and colleagues share their recollections of the legendary film-maker. "I plan to dispel a few old rumours and spread some new ones," says Welles, surely a comment that would make her father proud.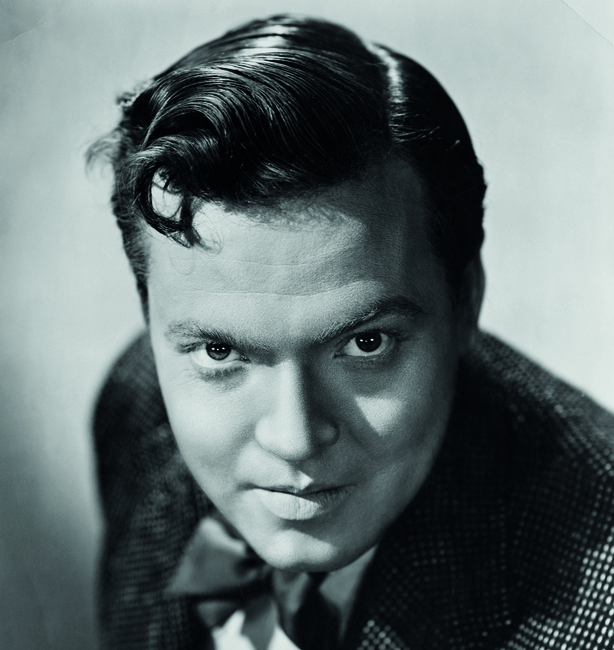 * Fresh for her successful judging stint on Ireland's Got Talent, Michelle Visage reteams with RuPaul for RuPaul's Drag Race UK, when it launches on BBC later this year. Visage has previously been a judge on eight seasons of RuPaul's Drag Race plus four seasons of RuPaul's Drag Race All-Stars in the US, and is regarded as a key factor in that cult show's continued success.