Opinion: this year's 16 Days of Activism Against Gender-Based Violence Campaign focuses on education and that also means looking at what's happening in Irish schools and third-level institutions
By Stacey Scriver and Lindsey Bacigal, NUI Galway
The 16 Days of Activism Against Gender-Based Violence campaign began at Rutgers University in 1991 as an annual international campaign to communicate the message that gender-based violence is a violation of fundamental human rights. This campaign brings together activists, government leaders, students, academia and the private sector across the world to demand an end to gender-based violence.
The 2017 theme is "'Together We Can End GBV in Education" and it aims to build awareness and advocate for an end to all forms of gender-based violence in education. Gender-based violence is any form of physical, sexual or psychological violence directed towards an individual on the basis of stereotypes, norms or roles associated with sexual or gendered identity.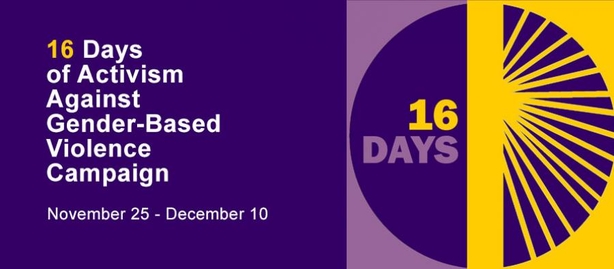 Gender-based violence in education is a global issue affecting all states, cultures and regions, all genders, and in all levels of education. It can manifest in a variety of ways, including, but not limited to, sexual harassment and assault, bullying of LGBTQI+ individuals, dating violence, and unfair and unequal treatment of students due to their gender or sexual identity. Perpetrators include teachers, lecturers and other staff, students, partners and acquaintances of students, and non-affiliated persons who target those in education, for instance while they travel to and from school.
Such experiences are common. A multi-country study led by NUI Galway's Global Women's Studies programme on the economic and social costs of violence found that 51 percent of adult women surveyed in Ghana who had attended an educational institute in the last 12 months had experienced some form of educational violence. In South Sudan and Pakistan, figures were 82 percent and 18 percent respectively. Another study in Peru found that almost 50 percent of female students had experienced some form of violence by their partner in the past 12 months.
Experiences of gender-based violence have serious and often long-term impacts, including psychological, physical, social and educational impacts
The Irish experience
Violence in education is not only a problem for the global south. Evidence shows that men and women in Ireland are also impacted by violence in and around educational institutes. A recent USI survey of students at third-level institutes in Ireland found that nearly one in five women surveyed experienced some form of unwanted sexual experience during their time at college. A survey of 4,000 young people in the LGBTQI+ community found that 70 percent disagreed that schools were safe places. Furthermore, one in five stated that they had been harassed and bullied in public areas, including schools.
Experiences of gender-based violence have serious and often long-term impacts, including psychological, physical, social and educational impacts. In interviews conducted as part of the Rape and Justice in Ireland project, survivors in third level education described the impact on their studies: missed classes due to the presence of perpetrators (other students), fear of becoming distressed during class, lost concentration, and, for some, dropping out of courses.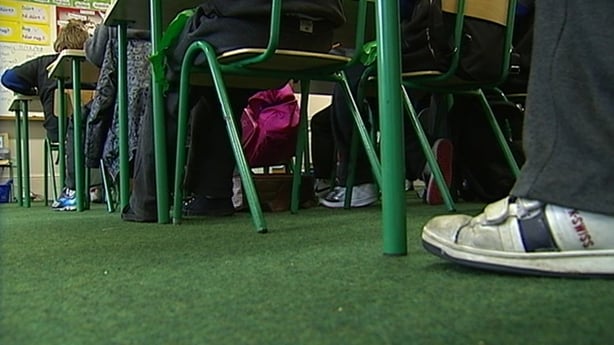 Similar evidence was found in Peru where students who had experienced violence had higher rates of presenteeism and absenteeism, higher rates of course failure and were more likely to consider dropping out. These impacts result in reduced future opportunities, meaning that the negative impact of gender-based violence in education spreads through the economy and society.
Education is a human right and essential to achieving goals of equality, development and peace and governments and institutions have an obligation to ensure a safe environment for students. Across the world there have been innovative attempts to address this issue. The What Works to Prevent Violence Program, supports and evaluates interventions to identify the most effective means to prevent and respond to violence against women and girls.
On the agenda
Projects include the Right to Play Intervention in Pakistan, a schools-based sport and play programme which trains teachers to challenge the acceptability of violence against women and girls and to work with children to shift social norms that perpetuate and condone violence. In Kenya, the Women and Girls Empowerment and Boys Transformation Program to Prevent VAWG targets school aged children to prevent sexual violence.
In Ireland's third level sector, initiatives have been developed to reduce sexual violence by building a deeper understanding of consent in relationships. For instance, NUI Galway is piloting 'Smart Consent' workshops and leading on this training, working with other higher education institutes to roll it out nationally.
Gender-based violence in education is a global issue affecting all states, cultures and regions, all genders, and in all levels of education
Raising awareness and knowing the problem is an important step to addressing it. Towards this end, the the Centre for Global Women's Studies at NUI Galway is organising a series of events during the 16 days of the campaign. The events include a social media campaign on Twitter and Facebook, a talk on sexual violence in Irish educational institutions on November 29 and a guided walk that brings participants through the campus, to highlight various issues regarding gender-based violence in education on December 6.
This latter event will be held on the anniversary of the "Montreal Massacre", where 14 female students were murdered at Montreal's École Polytechnique, and will culminate in a ceremonial lighting of the Quadrangle as part of "Orange the World" initiative. NUI Galway President, Dr. James Brown, VP for Equality and Diversity, Professor Anne Scott and Prof. Niamh Reilly, one of the originators of the 16 Days Campaign at Rutgers University, will provide addresses.
We all have a role to play in ending gender-based violence in education. Participating in the 16 Days of Activism campaign and developing understanding and awareness of how this issue affects young men and women globally and locally is one small, but significant, way to contribute.
---
The views expressed here are those of the author and do not represent or reflect the views of RTÉ
---