Opinion: corporal punishment may now be outlawed in the Irish education system, but there are many adult victims still living with very sad memories from their schooldays
Roddy Doyle's recent interview on the Ryan Tubridy Show about the physical violence inflicted on children in Irish schools by their teachers when he was growing up in Dublin has brought two issues to the surface. Doyle not only brings something that has been largely hidden and unspoken in Irish society to public attention, but his comments also prompt a key question about what to do about it. 
We need your consent to load this rte-player contentWe use rte-player to manage extra content that can set cookies on your device and collect data about your activity. Please review their details and accept them to load the content.Manage Preferences

I am the same age as Doyle, give or take a couple of months, and was also born and bred in Dublin. My experience of being a victim of and witness to extreme violence from teachers, primarily Christian Brothers, has stayed with me - and not in a good way.
I have particular memories of fear, horror and regular violence from teachers. I personally experienced not just slapping, which was deemed acceptable at the time (1960s into 1970s), but extreme violence. I remember one particular attack from a lay male teacher, who punched me and slapped me repeatedly across the face after I intervened to defend a classmate with a stammer.
Although my father died tragically when I was very young, I was very fortunate to have a mother who defended me solidly when I told her and bravely took on the head Christian Brother at the time. Ironically, I know that there may have been classmates of mine who would have perceived the same teachers as fair whom I experienced as savage. From research, we know that such variance in memory and experience is not unusual. 
It might be timely to have some form of truth commission for adult victims to have a route to express what they experienced in school
Of course, Doyle's comments are not new. Retired public servant Sean O'Donnell reflected on being in school in the mid-1960s and witnessing savage use of the strap by Christian Brothers while attending Coláiste Mhuire in Dublin. This lead him to say that he certainly did not "mourn the passing of those same teachers". The author John McGahern reflected on similar experiences going to primary school in rural Co Leitrim in Memoir, the story of his childhood.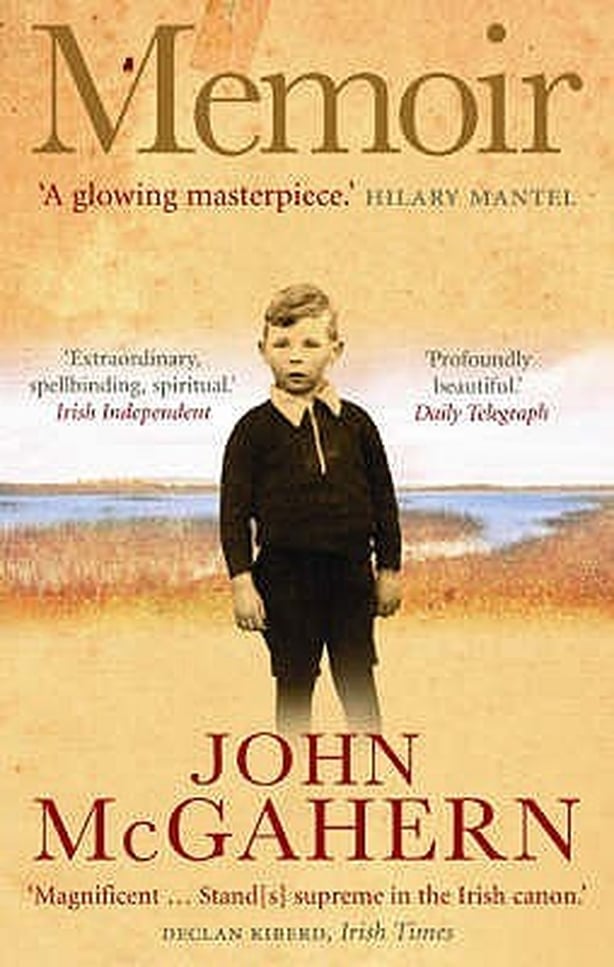 Through the years, there have ardent defenders of the use of normative corporal punishment (if such a thing actually existed) in schools. Typically, those who have taken this position use three core narratives as defence. Firstly: "I got slapped and it did not do me any harm." Secondly: "the teachers were not all bad". Thirdly: "they provided an education when no one else would."
Let's look at those three positions. If you are in the group who were hit and it did you no harm, good for you - but you do not have the right to dismiss the impact that it had on me and the many others who were harmed. 
Secondly, yes there were good and non-violent teachers. But this neither counter balances those teachers who harmed children nor does it excuse the fact that many teachers worked with and knew of violent teachers and did nothing at the time.
Thirdly, the fact that the state failed in its duty to provide education does not give the religious orders who ran schools the right to physically abuse children in the guise of discipline.
I personally experienced not just slapping but extreme violence.
In my current work with UNESCO, I am involved in researching primary and secondary education systems for children and youth internationally, with a particular interest in the development of civic engagement and empathy education. I am very glad that we are now at a point in Ireland where corporal punishment is no longer allowed and we strive to promote children rights.
But it is concerning that, according to very recent research by Professor Elizabeth Gershoff from the University of Texas, corporal punishment is still permitted in at least a third of countries globally. This is despite the clear messages to the contrary contained within the Convention on the Rights of the Child.
On reading Roddy Doyle's reflections of his time in school, with which I can fully identify with, I think it might be timely to have some form of truth commission for adult victims to have a route to express what they experienced in school. It does not have to be on the scale of the Ryan Report into the abuse in children's orphanages, but could be done in a simple way.  It may help some victims living with very sad memories to have some healing and closure - at last.
---
The views expressed here are those of the author and do not represent or reflect the views of RTÉ
---