He kept them short, did Monsieur Simenon, so you can always bank on something around the 170 or 180- page mark. Which in turn means that the reader may finish any of the 75 novels in a day and a night, easy, and if he/she is particularly speedy, maybe a good chunk of, say, a Sunday night.
Your reviewer prefers to savour the sentences, even in English, so it can take a few days. Moreover, not being fluent in French, he can only speculate as to how cleanly-expressed and tersely appealing those sentences must read in the original. In any case, Ros Schwarz's translation is a new one, as are many such translations in the series.
First published in French in 1950 as Maigret et la Vielle Dame, Maigret and the Old Lady is set in two coastal towns of Normandy, Étretat and nearby Yport. A housemaid, Rose Trochu, whose family are from Yport, has died at the house of her employer, a widow named Valentine Besson, in nearby Etretat. She has been poisoned by arsenic in a drinking glass, a drink which at first appears to have been meant for Valentine. She was once the wife of a wealthy pharmacist who stumbled into success with a miracle face cream which made him millions. As we read of that wealth and get to know of two sons and a daughter, we are meant to ask if someone is trying to get their filty paws on the moolah. However, bear in mind that the Maigret truth is rarely pure and rarely simple.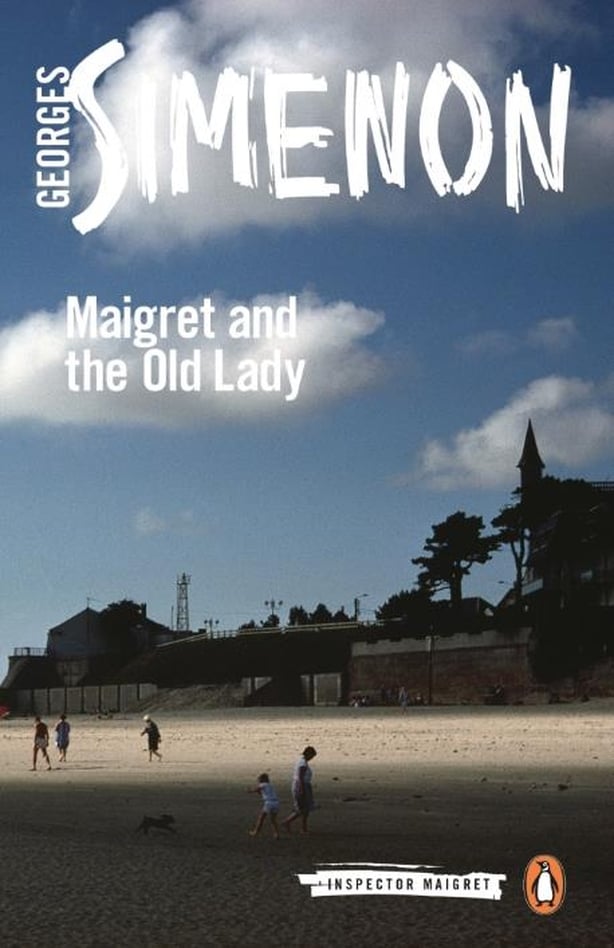 In her widowhood, Valentine has been in the habit of taking a sleeping draught whose bitter taste is masked with aniseed. On the fatal night, she takes the merest sip before passing the glass to the doomed Rose, saying that she must have put in more than twelve drops as the taste is unusually bitter.
Does Rose take a drink out of curiosity or has someone intended to kill her, rather than Valentine? Summoned in person by the widow who travels to Paris to see him, Inspector Maigret takes the train to Étretat, and begins to poke around with, as is usual, very little to go on. He meets Valentine's two step-sons, the shifty politician Charles, married to Mimi, and the tactiturn Théo. Both brothers appear to be telling less than they actually know. He has dinner with Valentine's estranged daughter Arlette, the promiscuous wife and femme fatale of the piece.
Two thirds of the way though, the Inspector can readily tell someone – and he is not playing tactical games here - that he simply doesn't know what happened. That's the way Maigret works, it all begins to clarify for him towards the end.
That sense of disquiet and unease in a desolate seaside town is deftly conveyed, the whiff of menace sweetened by the Inspector's memories of boyhood summer holidays in such places. The picture postcard nostalgia-infused version and the bleak adult realities of Étretat which turns out to be no less venal than Paris, say - that is the pivot on which Simenon allow his engaging tale to hang.
Paddy Kehoe