Mystery Train host John Kelly writes for Culture about the Albums That Will Save Your Life...
Some truly great music has come from that eternal sparring match between God and The Devil. Usually it's when the sacred is secularized, like when Ray Charles takes the spiritual needs expressed in Gospel songs, and replaces them with rather more physical desires in soul songs. Sometimes it's that combination of wildness and repression to be found in the clenched-jawed singers of country music. Other times it's just a hardcore believer like Jerry Lee Lewis, fully aware of what he's doing, pounding nevertheless on the gates of Hell. Whatever it is it works.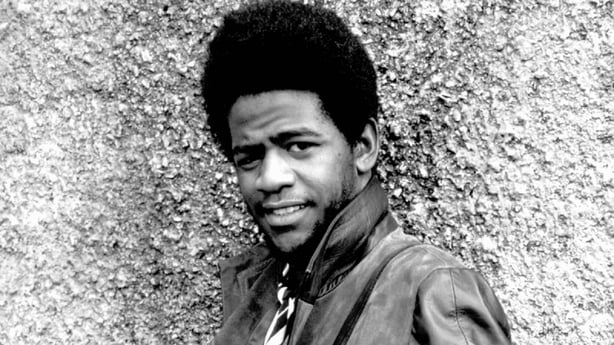 Back in 1976, soul legend Al Green bought himself a church and the following year recorded an album that made a very clear statement about where he was going, and where he now stood on human, as opposed to heavenly, connections. On the title track, he implores his lover to understand, that "it's you I want, but it's Him that I need" – hardly the most seductive of patter for the sort of soul singer whose voice could melt any heart in the house. But this, as he said at the time, was a new Al Green.
I was lucky enough to be in the house myself a few times. Sometimes it was a concert venue, and once it was that church at 787 Hale Road, Memphis. As the Reverend Green slipped quietly into his seat at The Full Gospel Tabernacle, he smiled the biggest I'd ever seen, and checked out the faces in his congregation – his mother, his ministers, his flock and the odd white face like mine from distant parts.
'Where you from?' he beamed.
'Who me?'
'Yeah you! Where you from?'
'Dublin.'
'Oh my! Dublin! I love Dublin. I been there! I love it! Let's hear it for Dublin, Ireland! Praise Jesus for our visitors from Dublin Ireland! We are blessed with people from Dublin this morning!'
A few years later, I got the chance to interview him. I told him I'd been to his church and that it was the best three and half hours of religion I'd ever experienced. He laughed at that. "I know people come for all reasons," he told me, "some come to see Al, some come to see the Reverend Green – of course they do and I'm glad. I'm honoured and blessed to be in the ministry and I'm so thankful. I've enjoyed every moment of it and I wouldn't take a moment of it back. I'm blessed."
On that Sunday in Memphis, while he happily teased us with snippets of Love and Happiness, that was as much of the hits are we were going to get. "The Lord," he laughed, "doesn't want me to sing that kind of thing this Sunday morning." I asked why God would have objected. "That song" he said, "is about the love between a man and a woman. And that's good. But this is God's love. And God's love is higher."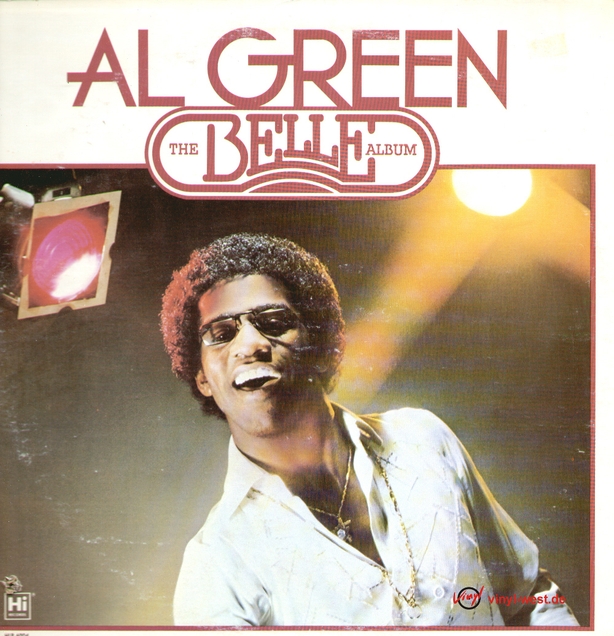 The Belle Album was a statement. Apart from the title track, it would be hard to contend that it contains his very best songs, and yet there's something intimate and compelling about it. By doing the opposite of what Ray Charles did, he expresses his religious feelings in what most people would have recognised as a secular style (perhaps unaware that it had originally come from the church). And it's a personal album for which Green used none of the old gang – not even his great producer Willie Mitchell. He produced it himself and played a lot of guitar.
We need your consent to load this Spotify contentWe use Spotify to manage extra content that can set cookies on your device and collect data about your activity. Please review their details and accept them to load the content.Manage Preferences
On the original liner notes it states the following –
"The Belle Album is a celebration of something new. A new Al Green… Al says he wants his new music to "make you shout for joy" and if you can sit still when the new Al Green hits your turntable, you'd better check to see if you're still alive."
The Belle Album is on Hi Records. John Kelly's Mystery Train is on lyric fm, Sunday-Thursday @7pm.