Mystery Train Thursday 20 February 2020
New Music Dublin 2020 - Úna Monaghan, Aonaracht
Aonaracht is a collection of six thematic pieces for solo traditional musician and computer by Úna Monaghan. Each piece is a unique combination of the traditional musician, their instrument, and electronics.
"Traditional music is often thought of and enjoyed in group contexts. I wanted to think of the traditional instrument as it is to the player – first and foremost a private relationship between one person and their instrument. What might it be like if something of that relationship was heard alongside the acoustic instrument? Can technology be used to sound the world of traditional music beyond the tunes? Each piece has a different theme. Each features a custom-made relationship with the computer, involving fixed media, electroacoustic sound, field recordings, improvisation and live electronics. I worked on this collection with specific players in mind, and shaped the coding and sound for each." Úna Monaghan
Úna Monaghan harp, electronics, composition
Paddy Glackin fiddle
Saileog Ní Cheannabháin piano
Pauline Scanlon voice
Jack Talty concertina
Nóirín Nic Alastair sculpture
Thursday 27 Feb, 21:30 – 22:45 in The Studio & Carolan Room, National Concert Hall, Dublin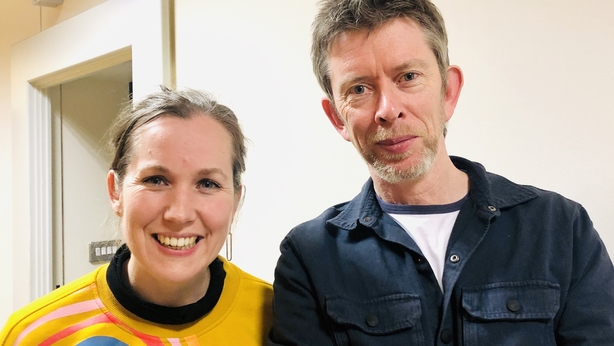 ---
Mystery Train Guests
On our Mystery Train Sunday Service, John is joined by a special guest who picks the tunes. You can stream or download each programme via the RTÉ Player, or via the Apple Store and Spotify. Listen to programmes with Dorothy Cross, Bronagh Gallagher, Lisa Dwan, Paula Meehan, Cillian Murphy, Gavin Friday, Sam Amidon, Neil Hannon and more...