As part of RTÉ Young People's Who's Your Heroine project, we asked young people across Ireland to nominate the women who inspire them...
The response was so overwhelming that in addition to commissioning a series of six original animations, we partnered with NCAD to create additional illustrations showcasing some of the many incredible women nominated by children, to be projected onto the GPO, Dublin, as part of the Herstory Illuminations Festival.
Read one of the illuminating essays below...
---
Nana Bridie
Nominated by Ellen Cashman
My heroine is my Nana Bridie. She is a kind and caring woman who puts everyone in front of herself.
My Grandad has Parkinson's and she helps him every day with everything he needs help with. She cooks dinner for us whenever we want it and it's always delicious. She brings me places and treats me to things. Even though I have 10 cousins, she always spends an equal amount of time with all of us. Even though she is very busy with helping my grandad, she never ever ignores me or gives out.
I love her so much and she is one of the people I go to when I need to talk to someone. When we're out if anyone needs help or doesn't have money for a parking ticket she gives them money or guides them. Every Christmas we go to her house with the rest of her five kids and their families and she makes the most lovely dinner. Under pressure to do things, she handles it really well and gets everything done.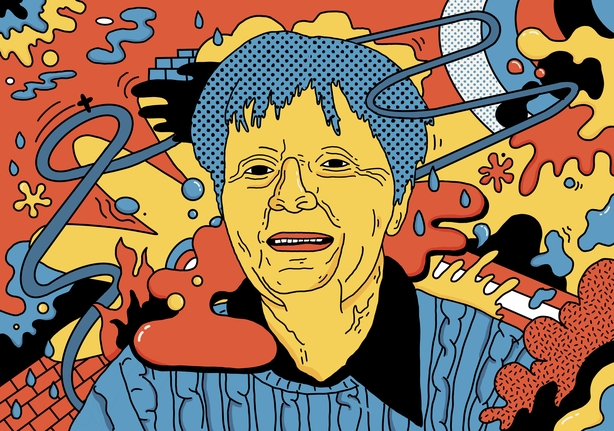 I love her to the moon and back, she is one of the best people in the world!
Read more of the Herstory Illuminated essays here.
RTÉ has partnered with the Broadcasting Authority of Ireland, Herstory, EPIC The Irish Emigration Museum, and Underground Films to bring the stories of Ireland's greatest female trailblazers to Irish screens - find out more here.