As part of RTÉ Young People's Who's Your Heroine project, we asked young people across Ireland to nominate the women who inspire them...
The response was so overwhelming that in addition to commissioning a series of six original animations, we partnered with NCAD to create additional illustrations showcasing some of the many incredible women nominated by children, to be projected onto the GPO, Dublin, as part of the Herstory Illuminations Festival.
Read one of the illuminating essays below...
---
Elaine Egan
Nominated by Aoife McGrath
Where do we look for role models? Where do we look for people who make history, and in a good way!? In an age particularly, when times are always changing, it's even more challenging. Added to that we are looking for a female, well the odds are stacked against us even more.
Well, I do not have to look too far.
In 1977, a woman I know became the first female pilot who joined Aer Lingus. I wasn't even born! I know it's not as remarkable these days. But I am very aware now about what she achieved all those years ago. When women were not viewed as equal to men.
Eleven years after that 'first', another 'first' took place for Aer Lingus.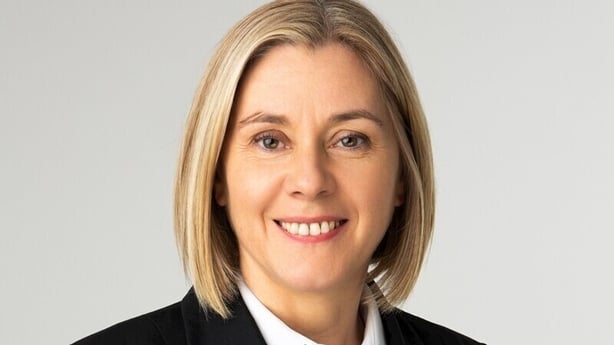 On a day in August in 1988, an aircraft left Dublin to make the short journey to Shannon. Not very exciting, but it caused headlines because at the controls that day were two women. It was the first time an Aer Lingus plane had been flown by an all-female crew.
When that 'First Lady' retired, I remember a bit about her last flight. To mark the celebrations of what she had achieved, it was another all-female crew. They were going a bit further though! To Boston, across the Atlantic Ocean.
So why does it mean so much to me? Why do I remember that flight to Boston?
We caught up with Aer Lingus Captain, Elaine Egan a while back, to talk about being in an elite club of female captains, and what she loves about her job: https://t.co/qiCyGgRBNf #inspiration #InspiringWomen #pilot pic.twitter.com/fKffluGeXf

— Aviation Job Search (@jobsinaviation) November 11, 2019
Well, I do know a role model. I do know someone who made history. I do know the other woman who co-piloted on both those flights.
How do I know her? She's my heroine.
Why do I not have to look too far? She's my mother. Captain Elaine Egan.
Read more of the Herstory Illuminated essays here.
RTÉ has partnered with the Broadcasting Authority of Ireland, Herstory, EPIC The Irish Emigration Museum, and Underground Films to bring the stories of Ireland's greatest female trailblazers to Irish screens - find out more here.