As part of RTÉ Young People's Who's Your Heroine project, we asked young people across Ireland to nominate the women who inspire them...
The response was so overwhelming that in addition to commissioning a series of six original animations, we partnered with NCAD to create additional illustrations showcasing some of the many incredible women nominated by children, to be projected onto the GPO, Dublin, as part of the Herstory Illuminations Festival.
Read one of the illuminating essays below...
---
Dr. Susan Crawford
Nominated by Chloe Rogers (age 8)
I would like to nominate Dr. Susan Crawford as my heroine in my Community of Miltown Malbay, Co. Clare. She is amazing because she ran and walked the entire Wild Atlantic Way to raise Autism Awareness.
Her son Tomás, who has autism, also ran with her. The Wild Atlantic Way is 2,500 km in total which is a very long way to run. She started in March in Kinsale in Co. Cork and finished in Derry in September. She ran through Cork, Kerry, Clare, Galway, Mayo, Sligo, Donegal and Derry. She told people along the way all about autism and how important exercise is for people with autism.
We were delighted to welcome schools and members of the community to wave Dr Susan Crawford and Tomas off on the next leg of their Wild Atlantic Way walk. They are walking to raise awareness about exercise and the need for adult services nationwide for individuals with ASD. pic.twitter.com/bcyjeFgA0e

— Crana College (@cranacollege) September 11, 2019
Autism is when people can't tell you what they want, sometimes they can't speak, or they don't like chatting or looking people in the eye. They like to do the same thing every day, and sometimes school can be very hard for them because they don't like sitting in one place for a long time and find it hard to pay attention to the teacher. She gave training workshops and talks called Get Autism Active in communities along the way.
Get Autism Active is the programme that Susan developed. It focuses on developing skills of movement for children and adults who have autism. This helps them get more involved in everyday activities and not feel left out. Susan has done a lot of research about how important movement is for autistic people and she has a PhD in this area. She really wants people with autism to have good health and be able to do lots of things.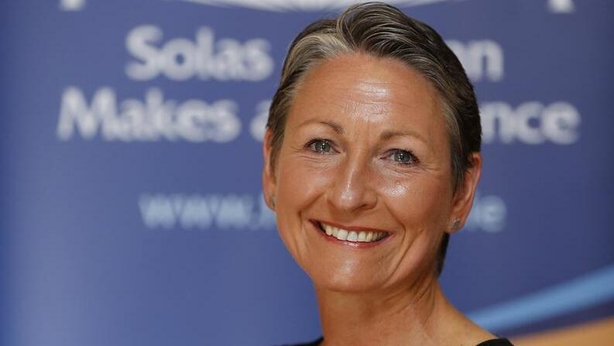 She helps parents understand how to help their children with autism and she helps shops and businesses understand how they can make life easier for people with autism and be autism-friendly. With Susan's programme, they can do skipping, running catching and balancing. She is a midwife and a lecturer in UCC, a massage therapist, an expert in sports and exercise and also an expert in autism. She talks at conferences in America and other places. She has lots of degrees and two Fullbright scholarships.
Susan has been awarded as a Digital Champion (2016) and Social Entrepreneur Ireland Mentee (2017). She set up the first autism unit in a primary school in Co. Clare. She trains people online about autism awareness and everyone who does her training gets a certificate. Lots of people in Co. Clare have done her training. She has also written some books, Fundamental Movement Skill Acquisition for Children and Adults with Autism and Autism & Physical Activity – What Every Parent Needs to Know.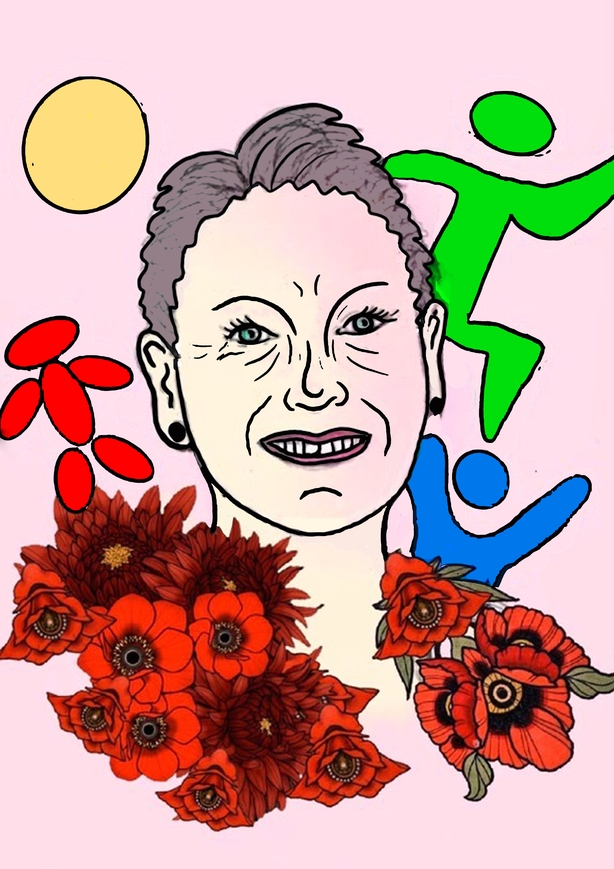 I think the work that Dr. Susan Crawford is doing too aware of people with autism is very important and it is good to try help any way we can - like not playing loud music or announcements in shops. All her research about teaching autistic people to move more is very important, too, and she is amazing for running 2500kms along the Wild Atlantic Way because that is very very long. She should go into the Guinness Book of Records!
Read more of the Herstory Illuminated essays here.
RTÉ has partnered with the Broadcasting Authority of Ireland, Herstory, EPIC The Irish Emigration Museum, and Underground Films to bring the stories of Ireland's greatest female trailblazers to Irish screens - find out more here.