E Nesbit was one of my favourite authors when I was a book addicted child, and while many people list 'The Railway Children' among their best-loved childhood novels, I always preferred the more magical tales - The Magic City, The Enchanted Castle and of course, Five Children and It.
Nesbit was an expert in placing ordinary children in extraordinary situations and Eleanor Fitzsimon's new biography reveals that the author's exquisite imagination sprang from a life that was, itself, far from run of the mill.
Meticulously researched, the book makes great use of letters and other personal documents to tell Nesbit's story. The young child who took an ill-advised visit to a crypt-ful of mummies grew into an adult immersed in British cultural and artistic life. She always remembered what it was like to be a child, and was therefore able to fully connect with her young readers. Nesbit was an incredibly productive writer producing poems, stories for both adults and children and of course her children's classics. She was also highly engaged politically, a member of the Fabian society, public speaker and ardent researcher.
However it may well be the stories of her personal life that live long with the reader after the reader is finished. Nesbit had a highly unusual marriage, both she and her husband formed other relationships, while staying together, and she even brought up two of his children alongside her own. Author Fitzsimons notes succinctly: As Edith grieved the loss of her fourth child, Hubert's fifth, Alice was carrying his sixth.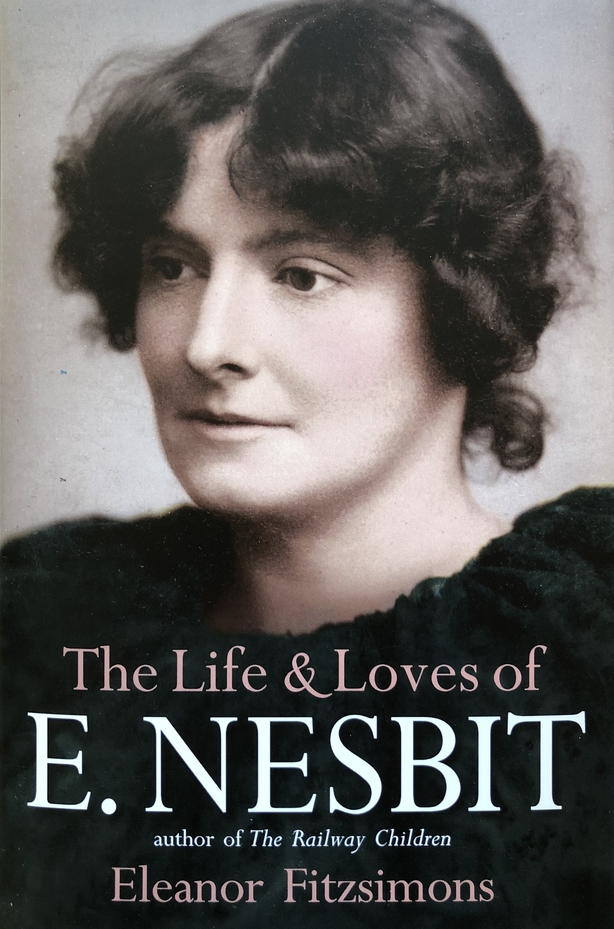 Nesbit's life was blighted by tragedy and she lost many people close to her including, in one horrific chapter, a child following what should have been a routine medical procedure. Despite all of the blows she kept writing, creating and working to keep her family afloat. This book is incredibly detailed and one of the joys for me as a reader of Nesbit's work was finding out the stories behind the poems and elaborate dedications often found at the beginning of her novels.
Her own books were based on the concept that a 'curtain' hangs between the world of magic and the world that seems to us as real and her work travelled between those worlds as style. I would have liked to have discovered a little more about her belief in that world, and the process of writing books which have stayed in print for generations.
However elsewhere this biography is comprehensive and incredibly detailed, and a very worthwhile addition to the body of work which surrounds this fascinating woman, mother, author and friend.