Vividly written, wryly humorous and most of all honest, Elsewhere is a tonic of a travel book from journalist Rosita Boland.
Boland, a pathological traveller over the past 30 years, finds temporary footholds in Australia,Thailand, Antarctica, Peru, Iceland, Bali, Pakistan, Japan and England - London, to be precise, where the interest for the reader does not flag one iota as you might imagine it could amidst all that exotica.
She is the only Westerner in effect in a few Northern Pakistan villages that she visits in 1995, travelling with a rucksack and day-pack through perilous mountain passes, under the shadow of some of the highest mountains in the world. On foot between two poverty-stricken settlements, there is the ever-present danger of rocks tumbling down upon her. She insists on walking, she does not want to take the bus.
On the other hand, in her efforts to get to Skardu, the capital of Baltistan, she wishes to take the bus, thereby landing herself unbeknownst into a terrifying episode. To add to the tumbling rocks possibility, the vehicle she is travelling could easily tumble into the glacial waters of the Indus River in its gorge way below. The bus is negotiating a rough road with no protective railing and is perilously close to the edge. The driver tilts the bus at a 35-degree angle as it tries to squeeze through a passage, even narrower than usual as a result of fallen rocks which workmen are attempting to remove. Boland almost blacks out with fear, she believes she will die at any moment.
I had never been on an Asian bus before where everyone suddenly stopped talking; in itself, a deeply unsettling sign. It was not just my palms that were clammy, but my spine, all the way up to my neck.
In Australia in 1988, in more salubrious circumstances, she is working as a cleaner in an eco-resort located in a forest. A rugby team arrive for the weekend and are persuaded by a local economic desperado to sign up for his boar hunt, which enterprise he hopes will change his flagging fortunes. The result is a nocturnal orgy of drinking, and the writer cannot help but get caught up in the maelstrom as the boar's head, a trophy from the hunt, is passed around in a nightmarish scenario.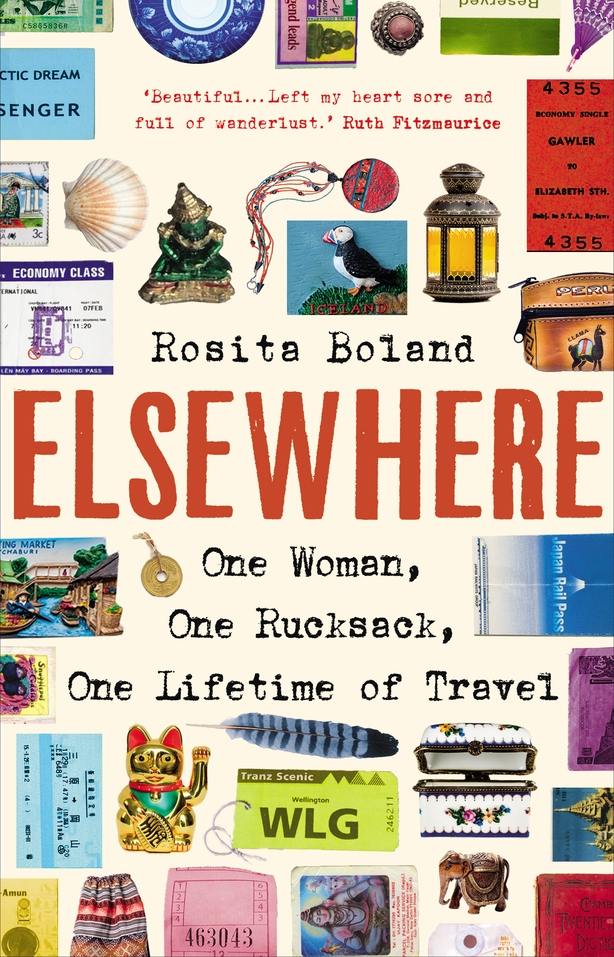 The author's splendid piece on her time in London reads like early Ian McEwan, the description has the same spookiness when  she meets a lonely but welcoming elderly couple. Hailing from the provinces, the old dears are in need of human contact in the vast, anonymous city. The forlorn but gregarious couple take notes about the young renters and flat-sharers who are gradually buying up their unwanted furniture. Boland too will also feature in their record-keeping whether she likes it or not.
The author's account of her stay in Ubud in Bali would make you want to go. She loves the pool in which, by way of a balmy, restorative ritual. she swims each day. In the course of her adventures, the author also falls in love on a number of occasions and her recollections of such liaisons make for enthralling reading. Her sentences pile up easily with wonderful poise and suppleness, and that hesitant caution informing these amorous escapades mean you are fascinated to see how things develop. 
I would willingly read more travelogues written in this spirit from other places which the author has been to – she mentions, merely in passing, Nepal, India, LA. There is surely a volume two due sometime in the next 30 years, hopefully much sooner. In the meantime this is the perfect, well, yes, holiday read.
Read an extract from Elsewhere here