Kenji Miyazawa's stories featuring talking birds and animals and the occasional human are enthrallingly lyrical and show the veiled Japanese sensibility that spawned them a century ago.
Is there a moral here in Wildcat and the Acorns or The Man of the Hills or The Police Chief in the style of Aesop's Fables? There may well be, but if there is a venerable moral core to these highly imaginative tales, the morality is occluded and circuitous, "diffusive rather than intrusive, " as their translator John Bester puts it.
Miyazawa, who lived between 1896 and 1933, depicted the Japanese countryside - which, we are told here, no longer exists - with a few light brushstrokes in many of the stories, as evoked in John Bester's splendid translations.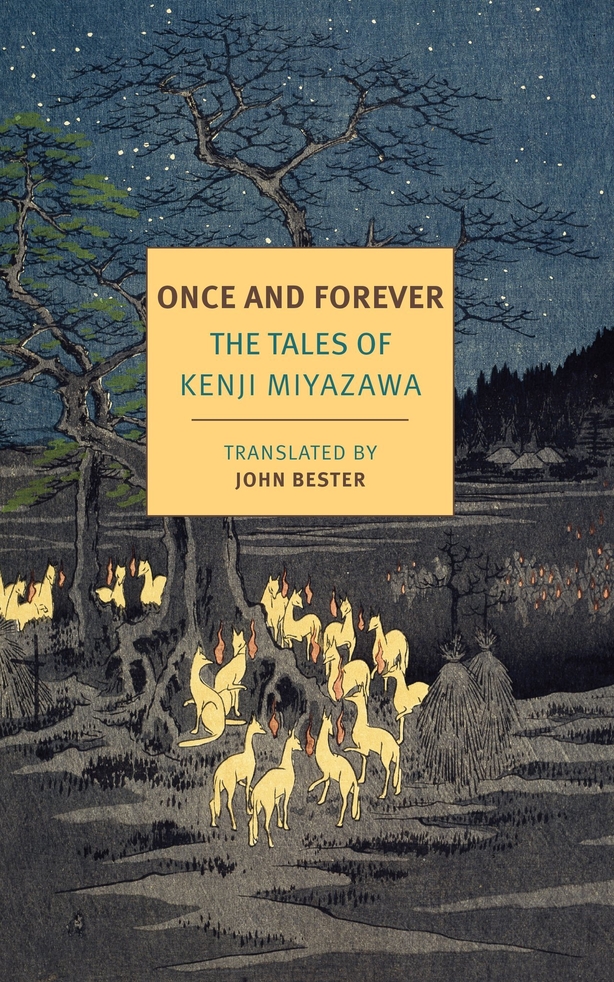 " (In such ways) the natural scene, the historical scene, and elements of the quixotic are all presented in a vision that is precise yet manages again and again to suggest great spaces, " writes Bester in his foreword. The translator also notes the author's abiding compassion for his creations, "the sense that there are, after all, no real villains."
He continues: "Or rather - there are villains, but their villainy is mitigated by the forgiveness of their victims." It is pertinent that Miyazawa was a serious student of the Buddhist scriptures and some of the stories such as A Stem of Lilies are avowedly Buddhist fables.
Kenju's Wood is one of the best stories, detailing a stand of cedars planted by the eponymous harmlessly innocent young man of the title. His trees become the butt of unkind barbs, but despite the arrival of various industries nearby the cedars are allowed remain, recalled with fondness by the former primary children who sported and played under their branches and in the natural avenues that ran between them. Indeed the trees are celebrated long after the death of Kenju from typhus which the author almost notes in passing, lending a sudden dart of pathos to the ten-page story.
These are incisively humane and refreshing stories, despite the passage of almost a century, give or take, since they were written.