Carsten Krieger is a West of Ireland-based photographer whose placid and majestic colour studies of the Shannon show the river in all its effulgent beauty.
His 176-page, glossy coffee table hardback boasts revealing images in in all formats, half-page, almost full-page, smaller dispositions too, but no less impressive for that. Small and neat for a modest turf shed and wheelbarrow, minimalist but a perfectly adequate size too for that image of a what looks like a rusting air pump in Cootehall advertising the contemporary diesel and petrol prices on an affixed sign.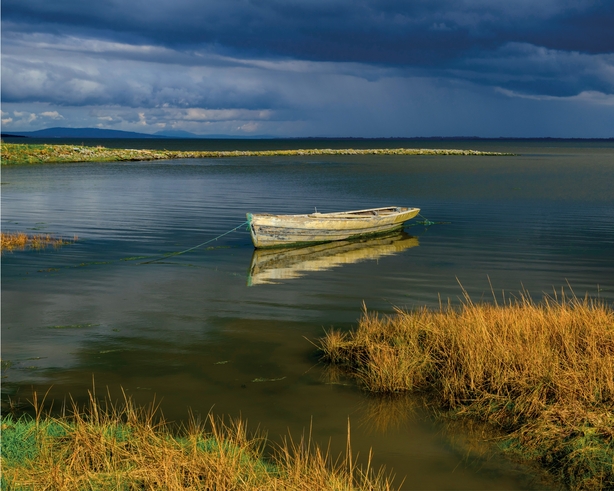 Then he goes almost full-page for a wondrously still Cootehall Lough, with four boats moored. A series of red and grey boats on Lough Key are wonderfully depicted, angled at rest but fanning out towards the stilly pewter waters. Bird-life is the object too of Krieger's lovingly imaginative lens, with images of mallard, American Pekin and pheasant.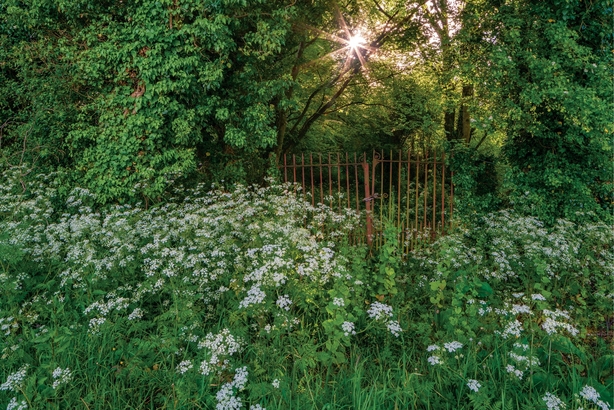 The Grand Canal has not a soul in sight in what may be autumnal hues at Belmont, Co Offaly - when you look at the photograph, you just want to be walking there and spoiling the splendid isolation. There is a different air about certain photographs. It's the one river in portrait, but Krieger can establish a keen sense of different terrain, different water - Garrykennedy on Lough Derg is reedy and Yeatsian in one shot, while its ancient walled harbour is tawny and pale with evening light in the facing page image.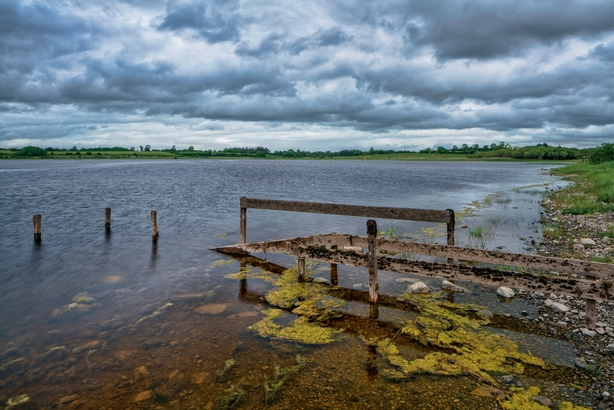 Legend has it that the 360-km river's nomenclature came from Sionnan, a granddaughter of Lir who couldn't be stopped from eating the Salmon of Knowledge in Connla's Well. She roasted it on a fire beside the well, and as revenge the river burst its banks and submerged Sinnan.
There are a number of great black and white images too - yachts at Garrykennedy, the Augustinian Abbey at Askeaton on the river Deel, which is not the Shannon, but, hey, we are not complaining given the largesse of photographic wealth.
My personal favourite might be an entrancing half-page image of woodland near Lough Sheelin, an old gate, wild flowers in profusion, sylvan greenery abounding in the Country Cavan ( see the image above). But it would be hard to argue about the sheer draoícht of Krieger's image of Lough Allen - see below - and its lush velvet thronging of leafy life-forms. Then, forget all rankings - could you really say there was anything that was not a chart-topper about the image above of Kilmurry Quay?
The accompanying text brings the reader on a gentle tour of the historical landmarks - Arigna Mines, Marble Arch caves etc - with all traits, anecdotes and lore concerning our longest river complementing Krieger's beautiful images.