Joseph O'Neill's Netherland was long-listed for the Man Booker Prize in 2008 and shortlisted for the 2010 IMPAC prize while the novel won Kerry Group Irish Fiction and PEN/Faulkner awards. This new collection of stories is a zippily caustic tonic - yet thoughtfully benign, too.
Pardon Edward Snowden takes place in the bitchy world of competitive versifying as 37-year old poet Mark McCain is incensed by the arrival into his inbox of the poem of the title, which takes the form of a petition. It was written by a poet nine years his junior named Merrill Jensen (and, yes, we are no doubt meant to feel there is something pretentious about the name). Mark is deeply insecure and he knows it. Strange, just how draining an effort of tact was required to get through the day without bad-mouthing another poet, he reflects.
Meanwhile, his poet pal Liz reflects on Bob Dylan's then recent Nobel Prize win. Even his supposedly best stuff would be torn apart if presented to the poetry practicum she taught every Tuesday, not only on account of its wordy, clichéd, hyperactive figuration but, more fundamentally, because of the soothsaying persona that the singer so readily deployed, a move that worked fine in a pop song but on paper came off as shtick.
In another captivating story, The Trusted Traveler, two retirees in their mid-sixties have fled social and academic commitments in New York for Novia Scotia. No escaping though, and a certain ex-student who had been inviting himself for an annual dinner in New York plans to impose himself once again for dinner at the couple's new abode, with interesting results.
The Referees is narrated by a thirty-something male seeking two character references in a hurry so as he can rent a flat in a co-operative apartment building in New York. The story is delightfully sassy and smart-ass.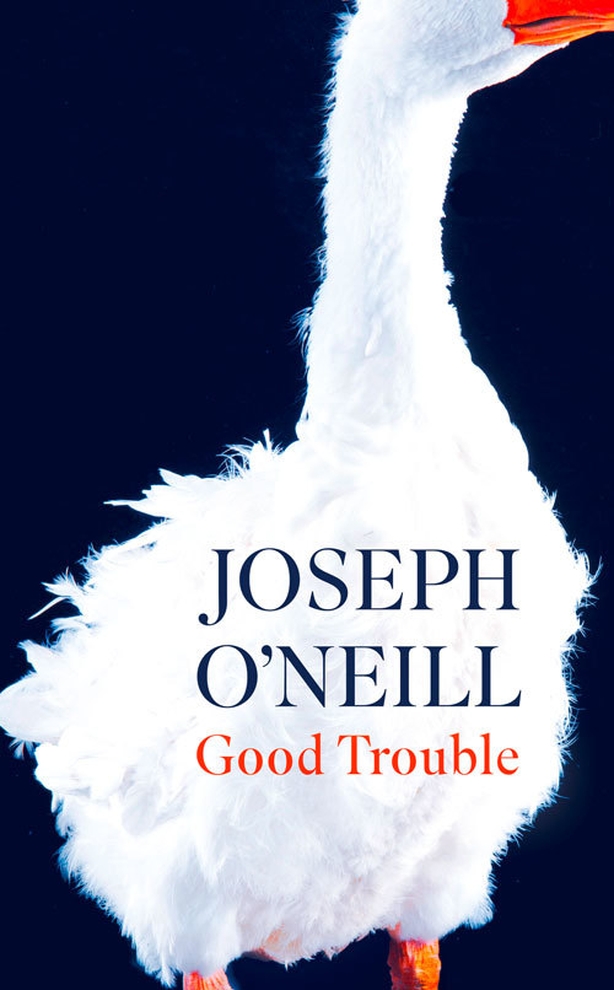 The Death of Billy Joel is a marvellous story of male camaraderie - and indeed, once again, male insecurity - in which the protagonist makes the wrong assumption - implicit within the story's the title - after seeing the singer's name flit across the screen on CNN. He has just arrived in Tampa, Florida for a golfing weekend with two other pals for a trip celebrating his upcoming 40th birthday.
Goose is one of the strongest tales in the 11-story collection, and tells of a middle-aged New Yorker who flies to an elegant wedding of an old college mate in Milan to find he is essentially on his own - no other college mates have shown. The story takes on some of the gravitas of The Dead towards the brilliant conclusion, although the protagonist ingests significantly more drink than the character Gabriel does in James Joyce's masterwork.
Who might be O'Neill's exemplars? One is reminded of Russell Banks, of Richard Russo, of Richard Ford, even a little of F Scott Fitzgerald in some of those, shall we call them, bluntly sharp sentences. However, O'Neill, who was born in Cork in 1964 of Irish and Turkish parents, is avowedly of a younger generation.
The tone and scope of the stories is more vigorous somehow, more upfront, less cautious in tone than that of his older contemporaries. Yet he shares the same mastery of elegant phrasing and artful construction as Ford, Banks etc and he is certainly a vital presence in a proud American tradition.
Recommended, Good Trouble is definitely one of my books of the year so far.