We've got your lazy-day reading list sorted, with new novels from Emer Martin, Rebecca O'Connor, Caoilinn Hughes and a glorious reprint from the pen of the Catalan writer Mercé Roderardo.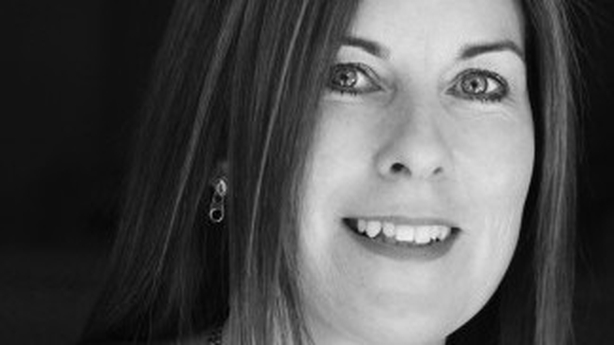 The Cruelty Men by Emer Martin (Lilliput Press)
Mary Ó Conaill must raise her younger siblings alone when the parents take flight. Padraig simply disappears, Seán joins the Christian Brothers, Bridget escapes – lucky or what? - and her brother Seamus inherits the farm, (perhaps the best outcome).Meanwhile, Maeve goes to work for a family of shopkeepers, becomes pregnant and finds herself in a Magdalene Laundry where her twins are taken from her. Irvine Welsh, no less, has sung the praises of this 435-page novel; the Trainspotting author declares that The Cruelty Men `drags you like a piece of debris through Irish history from the ice age to gangland Dublin.'
Death in Spring by Mercé Roderardo (Penguin)
Two contemporary Irish writers have expressed their admiration for this Spanish Civil War classic, which in the space of 112 pages depicts a teenage boy's coming of age in a remote village in the Spanish Pyrenees. 'Utterly extraordinary,' declares Claire-Louise Bennett, while Colm Tóibín deems it 'soaringly beautiful, urgent and disturbing', identifying the story as `a masterpiece' in his introduction to this new edition.
In the novel, the village in question is particularly isolated, cruel customs are blindly followed, and attempts at rebellion are quickly put down. On the death of his father, the young boy must navigate this oppressive society alone, and learn how to live in a place of deadening conformity.
Death in Spring tends to be viewed as an allegory for life under a dictatorship, dealing as it does with notions of power and exile. The celebrated South American novelist, Gabriel Garcia Marquez was an enthusiast for Roderardo (1908-1983), declaring that her gift had 'bedazzled' him.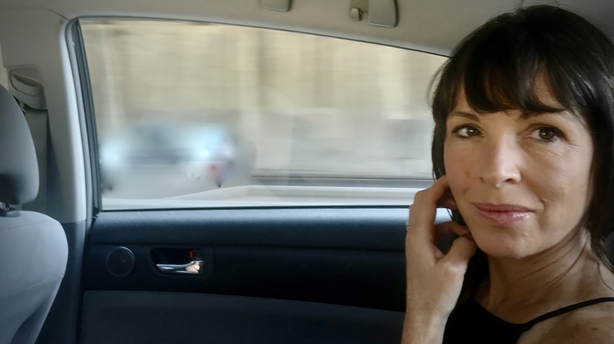 Kudos by Rachel Cusk (Faber)
Rachel Cusk is an acquired taste; as with the first two novels in this trilogy, Outline and Transit, there is no standard plot, and some readers may have difficulty with this. Her approach is more a series of episodes that run one into the other, but it is a flow that is managed with wonderful fluency. She is a beautifully elegant writer, and indeed a watchful and perceptive one. Kudos begins, as Outline did, on a plane as the female protagonist, Faye, listens absorbed to the stranger in the seat beside her telling her the story of his life. He talks of his work, his marriage, and how it fell to him the previous night to bury the family dog who had passed.
Faye soaks up all her experiences of listening to people, like a kind of passive voyeur-auteur in this 232-page tale. She judiciously sifts through the evidence, the dramatic things that told to her in discussions about sorrow and joy, about love, justice and injustice. An invigorating writer in that tricky genre, auto-fiction, the Canadian-English novelist leads us seductively through the shallows and deeps of a stream of consciousness she has made her own.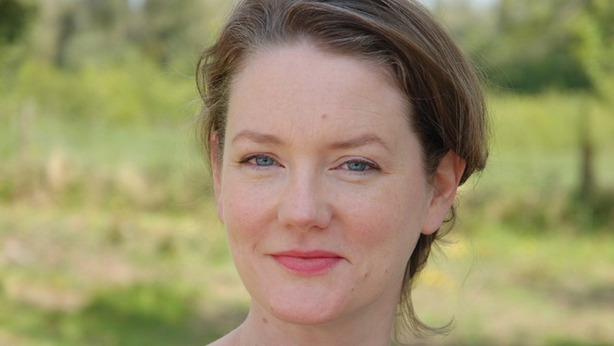 He is Mine and I Have no Other by Rebecca O'Connor (Canongate)
Poet Rebecca O'Connor's debut novel, He is Mine and I Have No Other is set in 1990s small-town Ireland, by now a recognisable heartland in the landscape of Irish fiction. 15-year old Lani Devine falls in love with Leon Brady, whose mother is buried in the cemetery beside Lani's family home. Lani becomes obsessed with the stories of 35 orphaned girls, buried in an unmarked grave near Leon's mother, while he is haunted by the residue of a tough family tragedy. Due in July from the woman who also happens to edit The Moth magazine.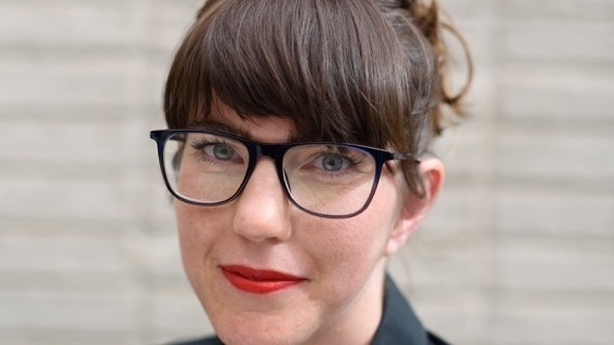 Notes to Self by Emilie Pine (Tramp Press)
The urge to write this feels not only dangerous and fearful, but necessary. I write these essays now to reclaim those parts of me that for so long I so thoroughly denied. I write them to unlock the code of silence that I kept for so many years. I write them so that I can, at last, feel present in my own life. I write them because it is the most powerful thing, and the most vulnerable thing, I can think to do.
Notes to Self is the first non-fiction title from Tramp Press, and these stimulating essays are the work of Emilie Pine who is Associate Professor in Modern Drama at University College Dublin, Ireland (she is also editor of The Irish University Review).
The subjects Pine addresses include fertility issues, sexual violence, as coloured by her own experience, miscarriages and depression. I am afraid of admitting to all the hard stuff, all the bad stuff, all the unlikeable stuff. I am afraid of exposing myself. I am afraid of being pitied. Of being resented. Of being shouted at. I am afraid of being the disruptive woman. And of not being disruptive enough. I am afraid. But I am doing it anyway..
Notes to Self is Pine's first collection of essays, and the book is due in July.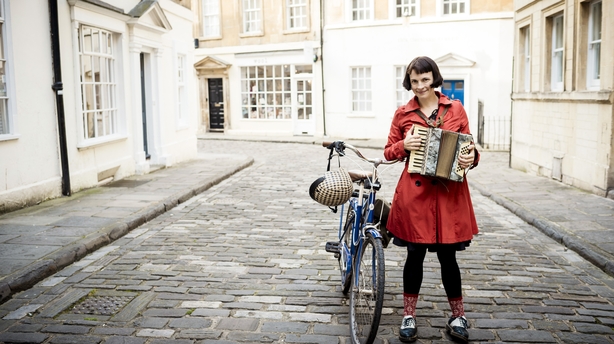 Our Homesick Songs by Emma Hooper (Penguin)
In the town of Big Running Newfoundland in the year 1992, the fish are vanishing from the sea and the cod industry is collapsing. Inevitably, the residents begin to travel elsewhere in search of work. Ten-year old Finn Connor gradually realises that he is living in a ghost town with abandoned houses, no school, no friends. To crown it all Finn's parents separate, but Finn has his sister, Cora, while Mrs Callaghan teaches him Irish songs. Real tragedy strikes when Cora also disappears.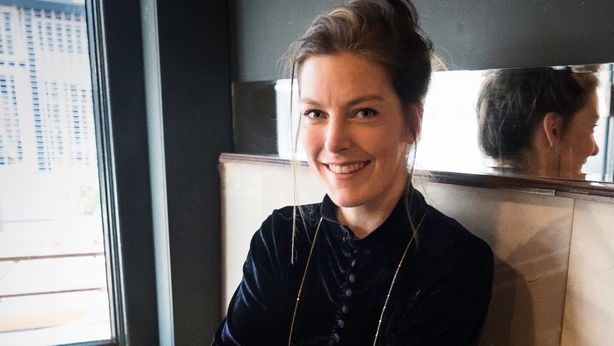 Orchid & The Wasp by Caoilinn Hughes (Oneworld)
Caoilinn Hughes is an Irish writer, currently living in the Netherlands where she is Visiting Writer at Maastricht University. In her eagerly-anticipated debut novel, Gael Foess is the daughter of a calculating investment banker and a once formidable music conductor. Gael has spent her adolescence looking out for her younger brother, but when her parents separate, she heads for a particularly hedonistic London. She moves again to New York and its vibrant art gallery scene, and being a person of conscience she is drawn into the early manifestations of the Occupy movement.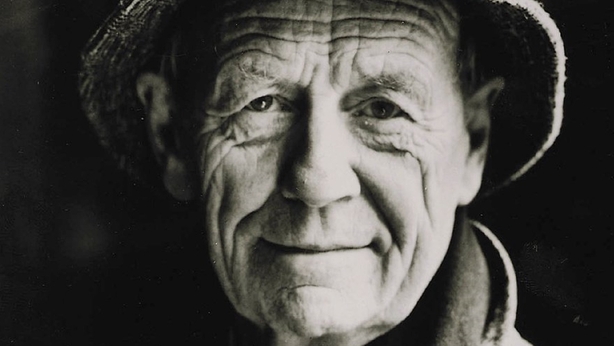 Last Stories by William Trevor (Penguin)
"He is one of the great short story writers, at his best the equal of Chekhov, " declares John Banville of the late, great genius of subtlety and understated drama, William Trevor (1928-2016). He has left his fortunate devotees ten stories which detail a variety of human situations. A tutor and his pupil are plunged into turmoil when they meet after many years; a young girl discovers that the mother she believed to be deceased is alive and well; a piano-teacher accepts her pupil's theft in exchange for his entrancing musical performances.
Mind on Fire by Arnold Thomas Fanning (Penguin)
Irish writer Arnold Thomas Fanning first experienced the depths of depression following the death of his mother when he was still an adolescent. Ten years later, while engaged in what looked to be a promising career writing works for the stage, the author was almost overwhelmed by mania and delusions. Life began to be an ongoing battle with the idea of suicide as Fanning became alienated from family and friends. He got into trouble with the law and ended up homeless in London. A spellbinding memoir that should prove both moving and hopefully cathartic for the reader. Fellow Irish writer Sara Baume has enthused as follows: 'Arnold Thomas Fanning has reckoned with the darkest matter of his heart and mind, and I challenge anyone not to be moved by that.'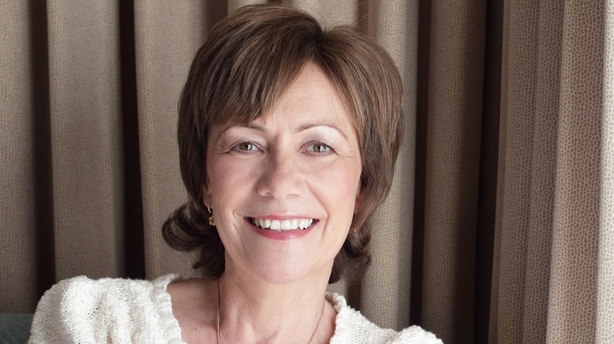 The Hideaway by Sheila O'Flanagan (Headline Review)
A shocking news report disturbs Juno Ryan's comfort zones and she is suddenly living life on her own, without the man she loves. Nor has she any way of getting the answers she needs to the mysteries of her decidedly unpleasant life at present. Somehow, she manages to get to Villa Naranja in Spain where the luxuriant orange groves bring a glow to her cheeks again and heart-mending is helped by the sight of Pep, the handsome son of the local wine-maker. Just as she seems to be turning a corner, another setback threatens her equilibrium. Will she ever learn to trust herself again?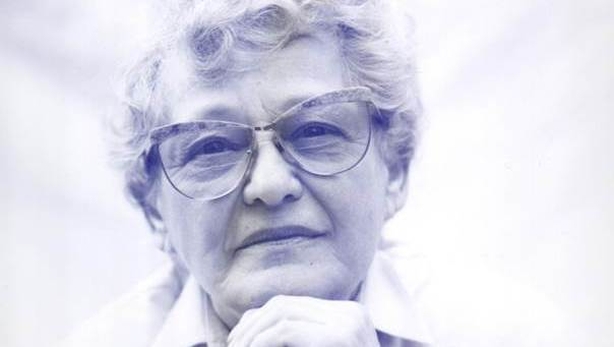 Basic Black with Pearls by Helen Weinzweig (NYRB classics)
This 160-page paerback from NYRB classics was first published in Canada in 1980, where it won a Toronto Book Award. Shirley Kaszenbowski is a housewife in the throes of an affair with an elusive presence known as Coenraad, an affair which takes in Guatemala, Tangier, Barcelona, Paris and Washington DC. Then one day Coenraad disappears and Shirley goes in search of him, revisiting the sites of her destitute childhood en route. The novel explores gender roles, domesticity, madness, sex and identity. Weinzweig was influenced by surrealism and French experimentalism but this one is negotiable enough, the surreal touches adding the spice.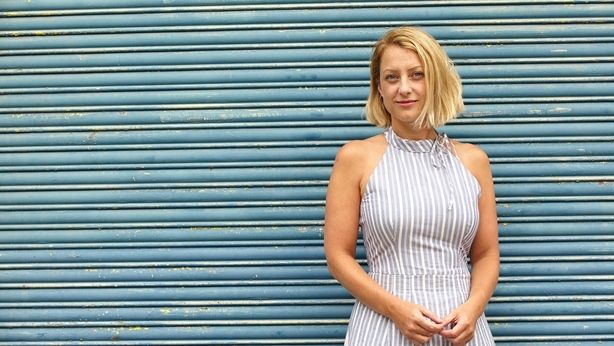 The Language of Kindness by Christie Watson (Penguin Random House)
British author Christie Watson was a nurse for twenty years. In her recent and indeed compelling memoir Christie travels those tremulous lines from birth to death and from A&E to the mortuary. She describes nursing a premature baby who has miraculously made it through the night. She is there for her patient's heart-lung transplant, and she washes the hair of a child fatally injured in a fire, attempting to remove the toxic smell of smoke before the grieving family arrive.`A remarkable book about life and death and so brilliantly written it makes you hold your breath,' says Ruby Wax. The Language of Kindness was secured in a 14-way bidding war, and the book has been sold into 19 territories. It is currently being adapted as a TV drama.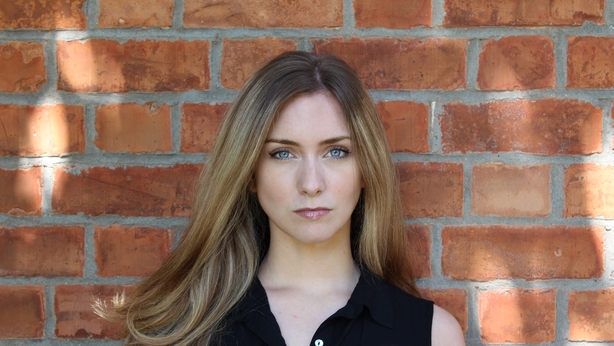 Follow Me To Ground by Sue Rainsford (New Island)
I used to worry that something would go wrong and I'd wake up buried. Wake up dead. That was the only thing. Well. That and talking to them afterwards. About what they'd seen.
Ada and her father live in a clearing in the woods outside of town. They spend their time tending to local Cures - the human folk with various ailments who cautiously visit them. Yes, sounds counter-intuitive but this is `a sinister tale' from Rainsford who holds an MFA from Bennington College, Vermont and who lives with her partner in Dublin. When Ada begins a relationship with a local Cure named Samson she is forced to choose between her old and new lives.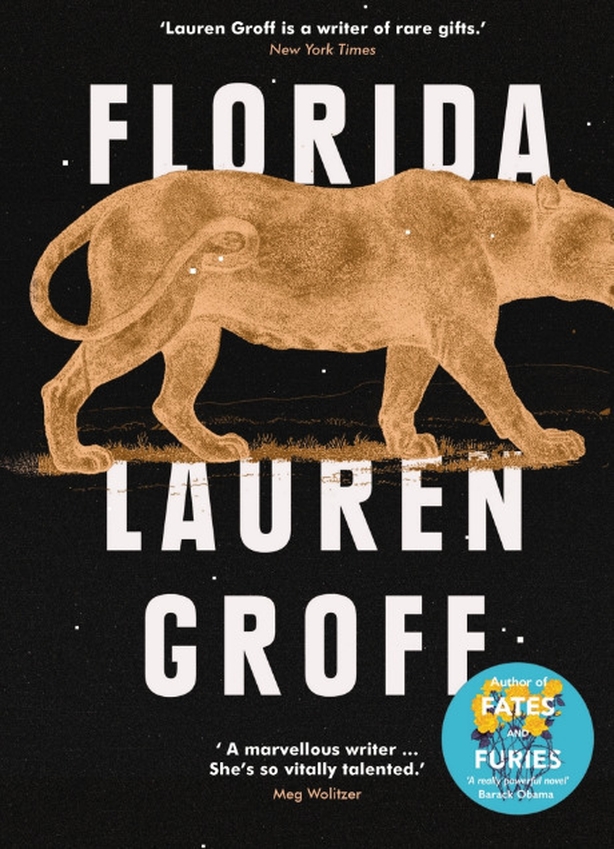 Florida by Lauren Groff (William Heinemann)
Snakes, storms and sinkholes are devious natural threats at the sides of these lives but the real danger is, surprise, surprise among the humans. In Groff's superb stories, we meet a pair of abandoned sisters, a lonely boy, now grown up, a restless childless couple, a homeless woman and a steely and conflicted wife and mother. Loneliness, rage, family and the passage of time are the writer's themes which sounds about right to us folk here at RTÉ Culture. Groff's previous work, Fates and Furies (2015) was named by Barack Obama as his favourite book of the year, no mean accolade. The writer lives in Florida with her husband and two sons so she presumably knows the Sunshine State and all its foibles, fables and fly-by-nights. Florida's landscape, climate, history, and state of mind are the focus, an energy, a mood, as much as a place of residence.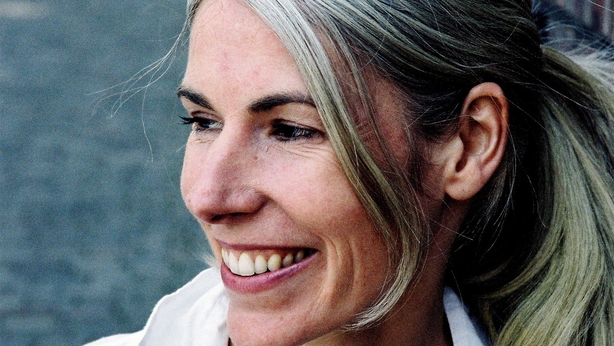 Shift by Mia Gallagher
Novelist Mia Gallagher's first collection of stories (New Island are the publishers) are set in the streets of `a grubby, uncertain city' - identifiable enough surely given that one of the stories feature three lads up from the country to study marketing in Belfield (UCD). In another story, there is a geisha named Susie who likes to play the Moody Blues' tune Knights in White Satin to her snake. As you do. Gallagher is best known for her novels, Hellfire (Penguin, 2006) and Beautiful Pictures of the Lost Homeland (New Island, 2016)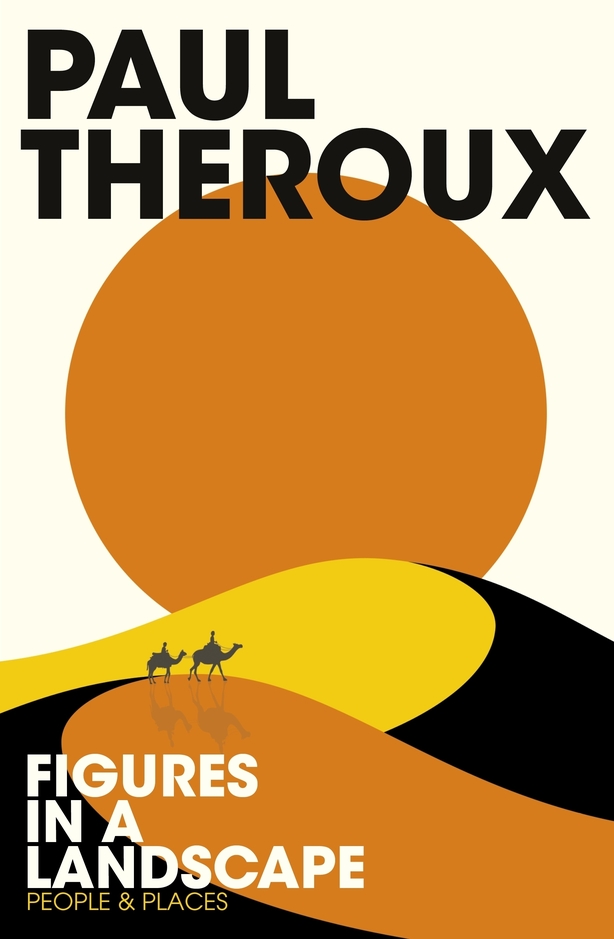 Figures in a Landscape by Paul Theroux (Penguin Random House)
This pieces collected here draw on a over 14 years of work in an engaging book from the always entertaining Theroux Senior - Louis didn't lick it off the London stones, in short. Thematically, Figures in a Landscape ranges from profiles of cultural icons such as Oliver Sacks, Elizabeth Taylor and Robin Williams to intimate personal remembrances. There are invigorating adventures in Africa and remote places visited by the intrepid traveller and sharp-eyed observer. Read his The Great Railway Bazaar detailing his travels to India beginning in Waterloo Station after this compilation and you will be well versed with his mischievoulsy quirky approach that is quite addictive. Penguin Random House.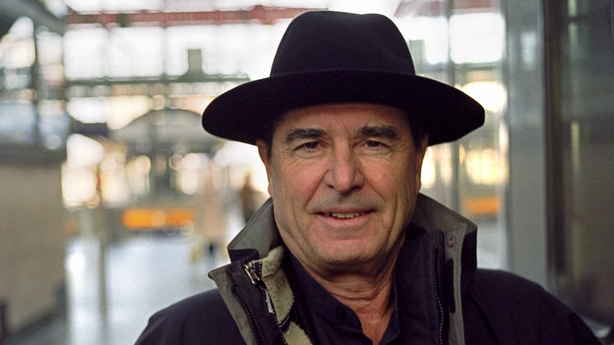 House of Names by Colm Tóibín (Penguin Viking)
Colm Tóibín's House of Names is now out in paperback and it is a cracker. Tóibín's ability to fillet out motive from blood-thirsty action and present it convincingly in the dim reaches of ancient myth is hugely impressive. House of Names is human nature, red in tooth and claw, but the author is not imposing a twenty-first century viewpoint, there is a wonderful timeless feel to the story.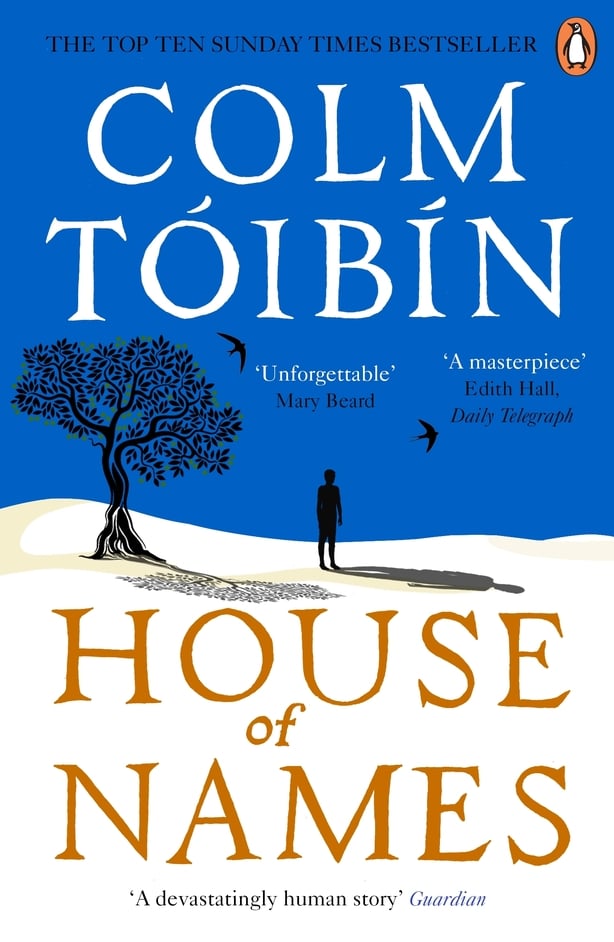 Tóibín has chosen for his subject the story of how Clytemnestra's vengeance on her husband Agamemnon divides and wrecks the immediate family and brings violence and disarray to the commonwealth. A fiercely ambitious conqueror, Agamemnon sacrifices the couple's beloved daughter, Iphiginea, to persuade the gods to grant fair winds for his battleships. Because he has slain their daughter, an enraged, grief-stricken Clytemnestra is driven to murder Agamemnon in what might be viewed as an elaborate palace coup. Meanwhile, the sly interloper Aegisthus makes himself indispensable to the steely-defiant widow who will rule with his assistance and guile. Utterly essential.