`It was this same friend – a writer – who had advised me, back in the spring, that if I was moving to London with limited funds, it was better to buy a bad house in a good street than a good house somewhere bad. '
In Transit, Goldsmiths Prize nominee Rachel Cusk – winner announced on Wednesday Nov 9 – follows Outline - a New York Times Book of the Year in 2015 - with another tale of exquisite dysfunction, as a woman tries to organise her life and that of her two young sons in a pricey corner of London.
I did write `a woman tries to organise her life and that of her two young sons in a pricey corner of London,' didn't I? That said, Rachel Cusk's novel wanders and takes so many side tributaries that the bald summary suggested by that sentence does not cover the essence of what is a fascinatingly mercurial 260-page narrative.
Transit is the second novel in a proposed trilogy, which, though ostensibly fiction, reviewers cannot help but sense may be largely autobiographical. That tends to be the conclusion, erroneous or otherwise, because of the known facts of Cusk's life, as detailed in three personal accounts.The most recent of those testaments from life is 2012's Aftermath, a book about her experience of divorce, told with 'brutal honesty' as a Guardian writer described it.
`Brutal honesty' sounds odd to read now, though it was undoubtedly true. That's simply because Cusk's fictional voice is more circumspect than the words brutal honesty would ever allow. In the end it doesn't matter much really what elements of fact may be included in Transit, as the business of creating fiction is so often based on magpie robberies and borrowings that to delineate any kind of dividing line between truth and fable is pointless and spoils the effect that good writing is trying to achieve.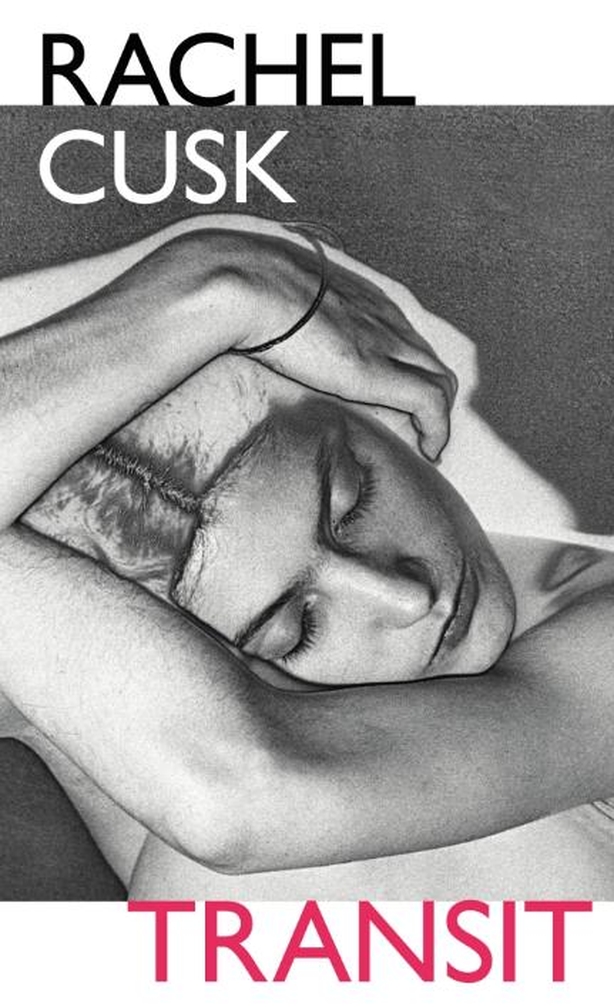 In Transit, the female protagonist is a writer who has moved back to London after years spent in the country. There appears to be some kind of temporary separation from the father of her children, a shadowy figure who does not appear at all in the course of the story. (The cover photograph, incidentally, is Man Ray's Natacha, executed in 1929.)
Cusk is an acquired taste in both Outline and Transit as there is no standard plot, and some readers may have difficulty with this. Her approach is more a series of episodes that run one into the other, but it is a flow that is managed with wonderful fluency. The protagonist meets various people whose stories she brings us, from the boyfriend she sees by accident on a street. They once lived together, he is himself now a father and still living in the same set of rooms that they once shared. There is no nostalgia or sudden flare-up of passion, the protagonist coolly dissects the man's life now, or what she knows of it and expresses little of overt feeling. Then there is the Albanian wide boy who, with the help of a tactiturn Polish man called Pavel, is refurbishing the flat she eventually buys. A querelous old couple downstairs are like pantomime baddies, and are particularly poisonous to the new occupant upstairs.
Then there is the best-selling memoirist whose harrowing story she patiently hears out as they are both sharing the same platform at a literary event. The story is relayed to us through the protagonist's account in the same tacit, tactful, non-judgmental tone in which we were told a different set of human stories – stories which often factor in philosophies for living - in Outline. You will read Rachel Cusk with eager curiosity and pleasure, but do not expect the usual plot configurations. There is a touch of the films of Eric Rohmer in Cusk's thoughtful, somehow dispassionate interest in how to live a life and steer through the stormy business of relationships.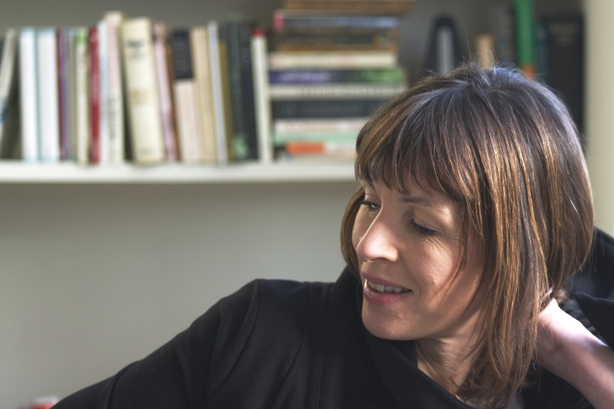 Rachel Cusk
NOTE: The winner of the Goldsmiths Prize will be announced at a ceremony in London on Wednesday, November 9. Three Irish authors are included on the list, namely Eimear McBride for her novel The Lesser Bohemians, Mike McCormack for Solar Bones and the Irish-Canadian writer Anakana Schofield for Martin John. The prize, which awards "boldly original fiction", is worth £10,000 sterling.
Transit by Rachel Cusk, Like a Mule Bringing Ice Cream to the Sun by Sarah Ladipo Manyika and Hot Milk by Deborah Levy complete the list of novels on this year's shortlist.
Paddy Kehoe
We need your consent to load this YouTube contentWe use YouTube to manage extra content that can set cookies on your device and collect data about your activity. Please review their details and accept them to load the content.Manage Preferences