Dave Hannigan's memoir of a 1980s formation in sport addiction is rumbustious and cheeky, tender and moving when needed. The Corkman has a rare ability to tell a story fluently and vividly and with the right pitch of humour.
Dave Hannigan grew up, as he writes himself in the acknowledgments, in a house, `like most, that overflowed with noise, laughter, chaos and love.' The prologue to his infectiously-entertaining memoir of a working class boyhood in Cork city - whose subtitle is Tales From the Sidelines of an Irish Childhood - begins with a tribute to the humble hoop.
Whenever our young protagonist pestered his father to buy him something expensive, dad used to tell him that as youngsters he and his friends entertained themselves in the 1940s and fifties with hoops, bicycle wheels that had the spokes taken out '...rolling these hoops up and down inclines and steps around Blair's Hill and Sunday's Well, steering them with sticks, marvelling at the speeds they could reach.'
What gives rise to this particular memory is the author's own recent experience one summer day with his three sons at the family abode in suburban Long Island, three thousand miles from Hannigan's native Leeside. "We have nothing to do," the young lads told their dad. The room in which the boys made their wistful plaint in fact contained a plethora of sporting equipment, along with a Playstation, a computer, a pair of Kindle Fires and an iPod Touch. In desperation, the author reaches for a hurley.
'You see this? I shouted, brandishing it above my head. `Where I grew up in Togher, this wasn't just a hurley. This was a sword if we wanted to fence. It was a rifle if we wanted to wage war. It was a paddle if we wanted to go sailing. It was even a cricket bat if we wanted to pretend to be English!'
Thus begins a spirited account of emulating (with limited finances and a hell of a lot of imagination) not just the on-pitch skills but also the dress code, the very walk and demeanour of young Hannigan's sporting heroes, be they a superstar soccer player like Michel Platini or the local GAA legend Jimmy Barry-Murphy.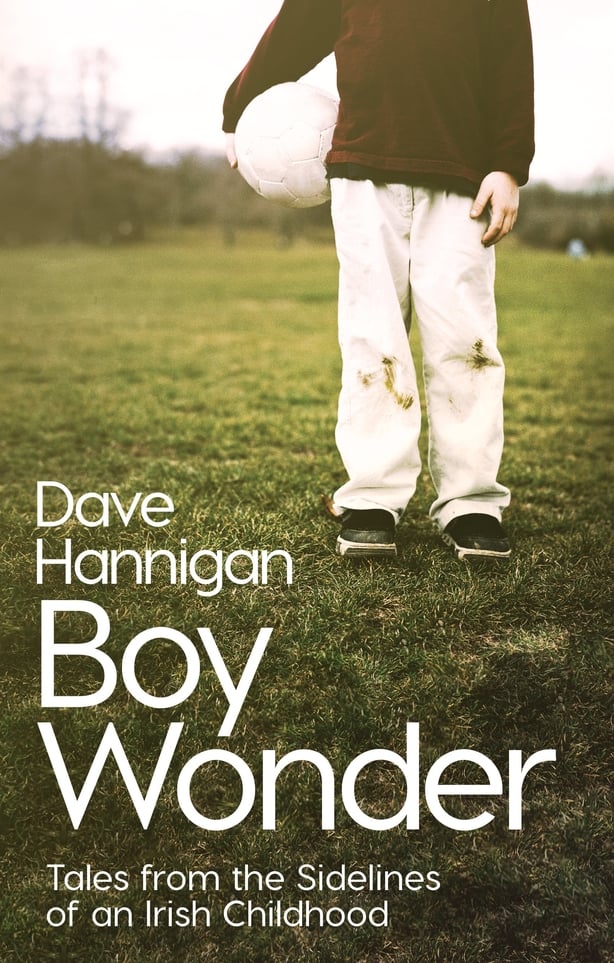 Along the way, the young Cork lad is encouraged by his elder brother Tom, his mischievous but loving dad and a devoted, equally loving mother in everything he does, from sport to academia. The portrait of Denis and Theresa is one of the most brilliant this writer has read in recent times of Irish parents, executed with deft economy, yet no less vividly expansive and sensitive for that.
In Boy Wonder, father and mother appear to pass into and withdraw from the book as highly original, felt presences and their son has left a remarkable tribute to Theresa - made somewhat poignant by the her passing in 2015.
However, there is lots more than boyish obsessiveness with sport in all its manifestations, from magazines to merchandising. Take the wonderful passage describing how young Hannigan commandeered a bathtub left on the riverbank by his pals. Whereupon he sailed on his own - using the hurl as paddle, yes - fifty yards down a stream, under the baleful shade of a bridge and out the other side. It's simply told, yet the meagre details are recounted with the kind of poise and colour that informed those Liam O'Flaherty short stories many of us first read in our Exploring English school anthology.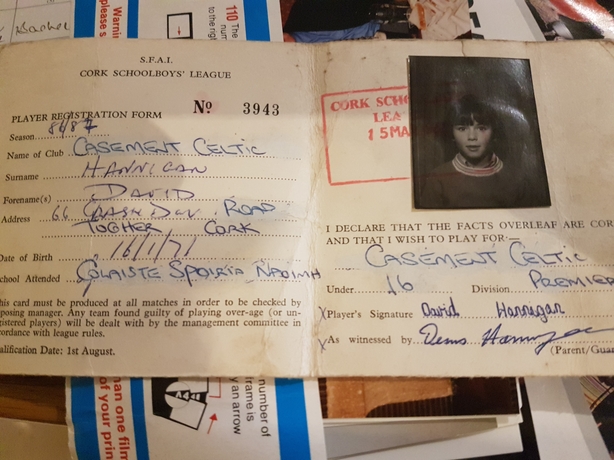 In its careful, affectionate way, Boy Wonder resembles Padraic Fallon's 2004 memoir, A Hymn of the Dawn, which also dealt with young lads and their pursuits on rivers, albeit in Wexford, some three decades before the era in which Hannigan's work is set.
For another Wexford-man incidentally - this reviewer - place-names like Blair's Hill, Sunday's Well, Ballyphehane, Victoria Cross and Carrigrohane Straight, all of which feature in Boy Wonder, carry the allure of the exotic and the unknown. Hannigan knows the very DNA of these locations, the inter-school and inter-parish rivalries, the country-urban divide, the essence of distinctions which cannot be tapped into by the passing stranger. It adds to the mystery when you don't know the places - those seductive names certainly seem to bring you somewhere else - and the chronicle is curiously all the better for the lack of family photographs. Imagination is indeed a powerful tool and no one knows this better than the author. Sunday's Well? Now, what on earth might be the origins of such a pleasantly decorous name?
Hannigan knows the very DNA of these locations, the essence of which cannot be tapped into by the passing stranger. It adds to the mystery when you don't know the places . .
What The Irish Times published as lead-in to Colm Tóibín's review of A Hymn of the Dawn seems apposite to Boy Wonder also.The sub-editor's intro to the review of that book, published by Lillliput Press, went as follows: 'In his memoir of an idyllic summer, Padraic Fallon tackles a difficult subject for Irish writers: happiness.'
That's it, in a nutshell. At a time when many memoirs are marked by some kind of trauma or malaise, Boy Wonder is welcome for its air of joyous abandon and adolescent fearlessness, which amounts supposedly, to a state resembling, in a word, 'happiness.'
To call the world of Boy Wonder innocent would be too glib - there is a kind of inspirational sense of romance at play which is somehow different, more complicated than innocence. There is as much rueful knowingness as innocence in what is a splendid memoir.