Set in England and Ireland, and mostly written in a time before smartphones and iPads, Alannah Hopkin's stories are off-beat and charmingly eccentric.
The first story is the title story, The Dogs of Inishere, which, in passing, identifies the various dogs seen wandering around the island by a woman on her first visit to Inishere. Having taken individual rooms at a B&B, two strangers - Michael and Ruth - decide to walk around the island together. A tentative blossoming romance between these two strangers of indeterminate age begins to flourish between the dry stone walls. The motley collection of dogs in question hover into view at the end of the story, which closes with the mysteries of interior lives still carefully camouflaged. The story would appear to be set 40 years ago or more, the vessel which carries the two visitors is the Dún Aengus ferry. Old-fashioned detail abounds, and there is mention in another tale of hybrid tea roses, which even sounds so delightfully antiquated.
My Heart Aches is set in a 1960s English moneyed milieu: Fiona is not allowed to cut her hair until she turns 16, and her elder brother Christopher has been `sent down' from Oxford for mysterious reasons. Her barrister father will give her 20 pounds if she can learn by rote and recite John Keats' poem, Ode to a Nightingale. 'My parents like you because you speak in complete sentences,' Fiona says to her pal Francesca at one point. Francesca – whose father is an architect, her mother, a magazine editor - has a so-called `dress allowance' of a fiver of a month.
There are a couple of literary-besotted stories too, curious oddities, one about an obsessive BS Johnson fan, another making reference to Malcolm Lowry, both tormented writers who had essentially tragic lives. In the Lowry story, Ripe, a London-based PR person drinks a lot in her Soho bailiwick and suddenly feels the impulse to visit the village of Ripe, where Malcolm Lowry, whose work she idolises, lived. It's a curious little story, affording brief glimpses into a naive, almost innocent mindset.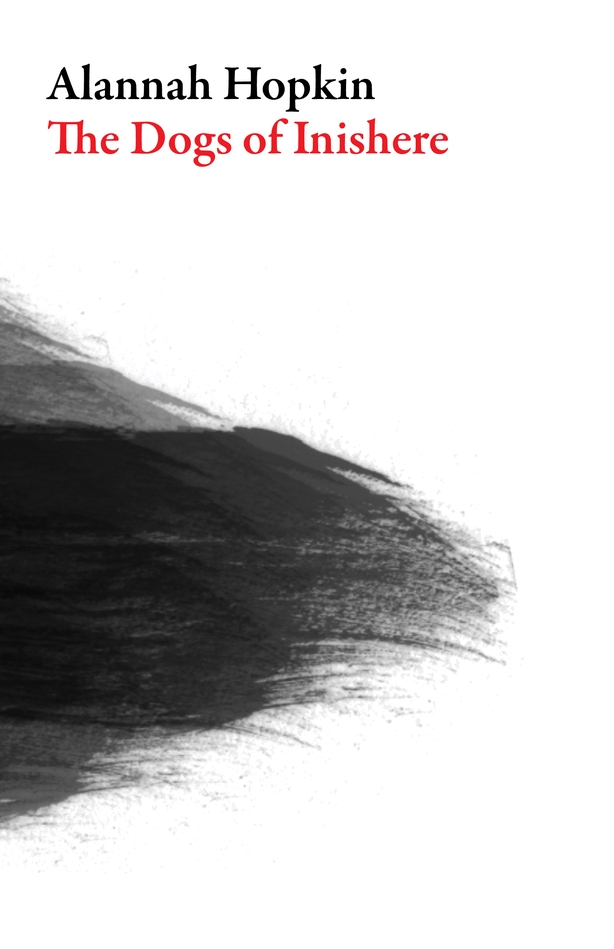 New Girl tells of young Deirdre, enrolled by her mother in an exclusive boarding school in Surrey. Meek and somewhat intimidated by the nuns, her simple desire to read in a secluded place lands her in a great deal of trouble. The detail of what it meant to be in a boarding school 50 years ago is so brilliantly evoked, one suspects the author herself attended such a school in England and has used detail from that time.
Hopkin has a simple, spare style that makes her stories easy to read. Here is a fine example of an unadorned yet poetic passage: Deirdre stood alone outside the Gym beside her weekend case feeling very lost and lonely, a stray in the rain, and waved at the back of her father's car, SUF 80. The stately motor car's warm interior with its familiar smell of leather, was gone, gobbled up by the tunnel of trees as it went down the hilly entrance drive, until its familiar back number plate disappeared completely.
Twentyquidsworth is a rather trite ghost story, whose Fleet Street (in London) setting – old-style drinking journalists, drunken sex – sets the reader up to expect much more. It jars with the spirit of the previous stories, as does the rather forgettable Star Quality.
Strangers concerns an old man living with a disturbed young girl in unusual circumstances on an island off the Cork coast, within sight of the `whale-like silhouette' of Cape Clear. Hopkin can do glorious little vignettes of nature-writing with an easy florish of the brush. A few red bell-flowers clung to a misshapen fuchsia bush, along with some blackened wind-burnt leaves. A tiny bird, a wren most likely, gave short whistling calls from within, flying from branch to branch, invisible to my eye. I remembered sucking the honey from fuschia flowers on sunlit childhood holidays.
A Shooting Incident in County Tipperary begins with the crime of distorted passion in question, committed in 1988, before back-tracking to tell how events boiled over to such an eventuality. Bloodlusty and lustful, it features a kind of dysfunctional, unpleasant country setting. It is certainly one of the stronger stories, carefully crafted and well paced. It is avowedly Gothic in tone, the characters are not likable, not even when they are supposed to be so, and a grimy chill infects the tone throughout.
Recommended.
The Dogs of Inishere (Dalkey Archive) is out now.