Wouldn't we like to have been there indeed? In 1977, American poet Allen Ginsberg (1926-1997) taught a course on the literary history of the Beat Generation, conjuring again those luminous names, Jack Kerouac, William Burroughs, Lawrence Ferlinghetti and Gregory Corso, with some poems- including sparkily vivid verses from Corso - gathered in this capacious 460-page compendium. A feast for a Beat fan, for sure.
This rambunctious book collects those lectures, poems and wild anecdotes - told deadpan, natch -and illuminates the free-spirited milieu of the Beats. These were men in search of vision and imaginative magnitude and Yeats, Rimbaud and Blake exerted a strong influence on the Beat poets, including Ginsberg himself, who is best-known for his long, incantatory poem Howl. (In recent times, the poet was the subject of a biopic starring Daniel Radcliffe, but the less said about that worthy effort the better.) A friend of the young Bob Dylan whom he idolised, Ginsberg can be seen in Don't Look Back in the company of the celebrated wunderkind in Don Pennebaker's documentary charting Bob's meteoric rise in the early 60s.
Ginsberg was anti-establishment and yet, like all sardonic American rebels, he was inducted into the American Academy of Arts and Letters. He was a charismatic, mercurial individual and a brilliant reader of his own work. He gave a fascinating interview to Jeremy Isaacs on BBC 2's Face to Face series, worth searching for on Youtube. An international entity at the height of his fame, the poet was also recipient of the (French) medal of Chevalier de l'Ordre des Arts et des Lettres.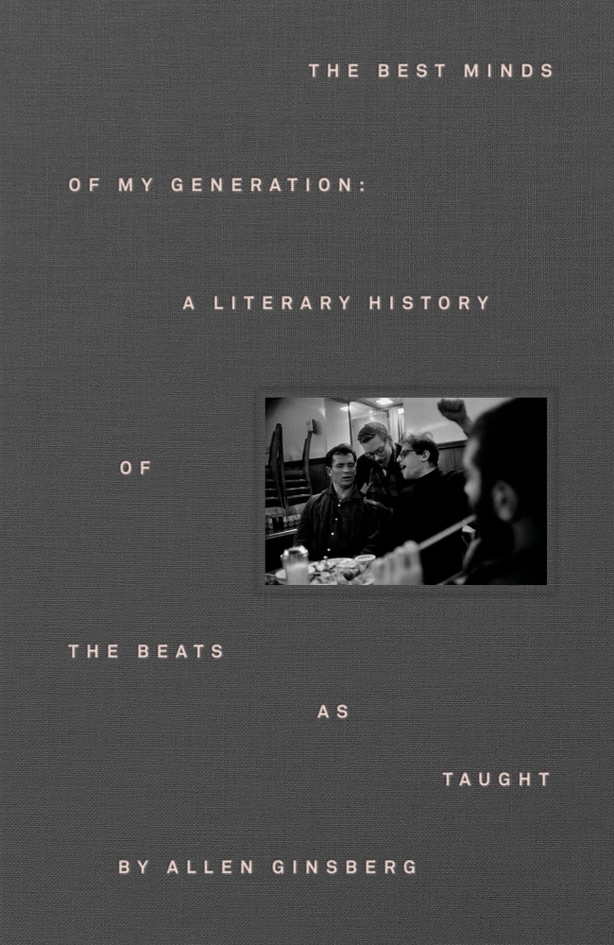 Drugs, sex, global turmoil, war and peace, the nature of consciousness, the fake and the genuine - these were the themes which Ginsberg warmed to for his disquisitions, gathered in this provocative, serendipitous, and zesty, loose yet focused collection. He is brilliant on Kerouac. Kerouac's sketching is leisurely, like when Cezanne goes out with his sketch pad and sits on the road at Mont Sainte–Victoire. He notices everything necessary and he puts down it down and finds little archetypal planes and surfaces and curves of the mountain.
He compares William Burroughs to TS Eliot, seeing the so-called `cut-up' technique that one finds in Burrough's Junkie at work forty years earlier in The Wasteland. He writes: Both Eliot and Burroughs are from St Louis and they have a similar tone of voice, (that of) the St Louis aristocracy. Stretching a point? Perhaps indeed, but it illustrates the bold, audacious kind of idea that Ginsberg wanted to try out on his students. Excellent evocations of a period that will not return.
Paddy Kehoe