Tanya Sillem of RTÉ News reviews Ireland and the Magdalene Laundries: A Campaign for Justice, the new book by Claire McGettrick, Katherine O'Donnell, Maeve O'Rourke, James M. Smith & Mari Steed, published by Bloombury.
Mari Steed was born in 1960 in Bessboro Mother and Baby Home in Co Cork. Her unmarried mother Josie, herself born out of wedlock, had grown up in an industrial school and spent time in a Magdalene Laundry. She writes: 'My family embodies the generational legacies of just about every institution and social-control response that the state enforced upon those who didn't quite meet the 'standards' of morality, purity or whatever was deemed the norm in twentieth-century Ireland.' Aged two, she was adopted by an Irish Catholic family in the United States, where in her teens, she too would give up a baby for adoption. In a coda to her story, she recently learnt that this daughter had become the fifth generation to place a baby for adoption.
This is what the book describes as 'reproductive injustice', and the campaign co-founded in 2003 by Mari Steed and Angela Newsome became known as 'Justice for Magdalenes' (JFM). Its aim was to give voice to the women who'd been institionalised after becoming pregnant out of wedlock. At least ten thousand are estimated to have worked without pay in Magdalene Laundries between 1922 and 1996. By the early noughties they were an aging, largely vulnerable group in need of free access to health care and full pension provision according to the Quirke Report (2013).
We need your consent to load this rte-player contentWe use rte-player to manage extra content that can set cookies on your device and collect data about your activity. Please review their details and accept them to load the content.Manage Preferences
Listen: Ireland and the Magdalene Laundries - A Campaign for Justice - Claire Byrne talks to authors Maeve O'Rourke and Katherine O'Donnell
JFM's campaign for recognition for Magdalenes was waged on a number of fronts. Claire McGettrick, herself adopted, oversaw a Naming Project which aimed to confer dignity on unknown Magdalene women whose deaths had occurred without registration. The remains of 155 had been exhumed and cremated in 2003 as part of a deal to develop lands sold by the Sisters of Our Lady of Charity at High Park in Dublin. Professor James Smith of Boston College wrote a definitive account of the institutions in 'Ireland's Magdalen Laundries and the Nation's Architecture of Containment' in 2008. Associate Professor Katherine O'Donnell at UCD oversaw an oral history project which recorded the accounts of 97 survivors. Its Clann Project documents the testimony of unmarried mothers and their children in twentieth century Ireland.
Politically JFM was aiming to force a state apology, compensation and an independent inquiry into the Magdalene laundries. The state argued that it had no role in the laundries which had been privately run by four religious orders. The turning point came in 2011 when a young barrister called Maeve O'Rourke convinced the UN Committee Against Torture in Geneva that the approach of the Irish state amounted to 'cruel, inhuman and degrading treatment' of the women.
10 ways institutional abuse details are still being kept secret in Ireland - by @maeveorourke @IrishCentreHR @nuigalway pic.twitter.com/mHBneTUWT4

— RTÉ Brainstorm (@RTEBrainstorm) October 6, 2019
In 2013 an inter-departmental committee chaired by Senator Martin McAleese vindicated the campaign, confirming that the nuns had been paid a subvention by the state to confine women remanded by the Courts. The four religious orders had even won laundry contracts from government departments. However JFM stongly opposed its central conclusions that the laundries did not profit, and that there was no evidence women were criminally abused or detained.
The campaign wrested an apology from then Taoiseach Enda Kenny, and a basic redress scheme followed. Yet qualification often depended on documentary proof which could only be provided by the religious orders. Moreover women who, as children, had worked in but not been resident in the Magdalene Laundries, were excluded. The Ombudsman upbraided the Department of Justice for refusing to give the testimony of survivors evidentiary proof.
Today JFM continues to advocate for survivors and to campaign for a permanent memorial and site of conscience at Sean McDermott Street. Access to information remains a priority as the archives of the religious orders remain closed as do the records of the McAleese Enquiry. JFM has campaigned against the government's intention to seal records relating to historic child abuse for 75 years arguing that this would make abuse survivors 'invisible' once more. It continues to mount judicial reviews and has a case on behalf of an elderly survivor before the UN Committee Against Torture. Elizabeth Coppin, who was born in a mother and baby home and worked in three Magdalene Laundries argues the state subjected her to 'arbitrary detention and mistreatment'. A verdict is awaited.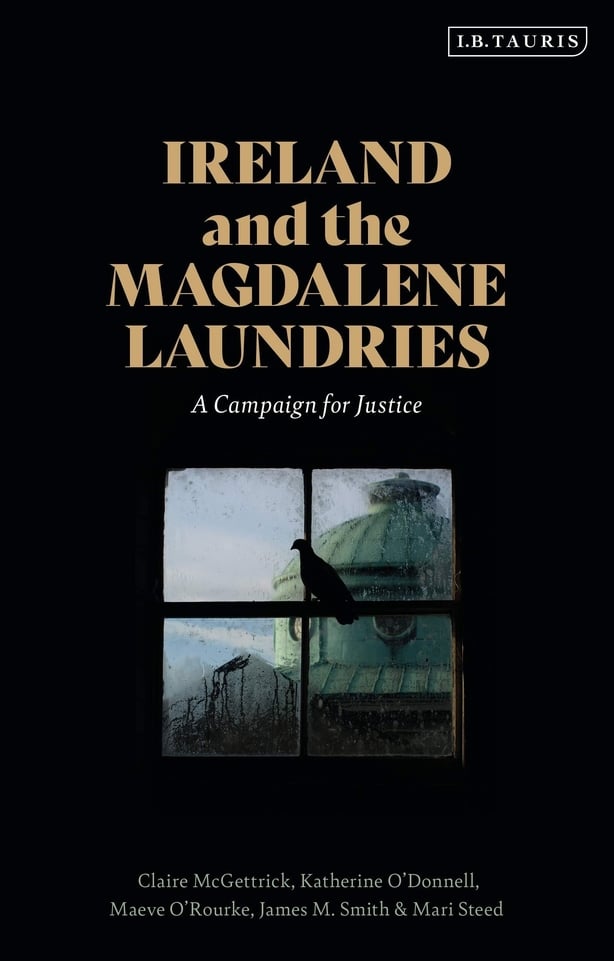 Tanya Sillem has produced award-winning documentaries on Ireland's institutions for RTÉ Investigates and Prime Time, including Anatomy of a Scandal on the vaccine trials carried out in Mother and Baby Homes.