The Mother and Baby Homes Commission Report contains a chapter on attitudes to unmarried mothers.
It finds that in the period under investigation (1922 to 1998), giving birth out of wedlock reflected badly on a woman's "moral character" and carried a stigma that was "almost impossible to shake".
That the woman could be "expelled" from her family and community explains how vaccine trials came to be carried out in these institutions.
Consequences of 'illegitimacy'
Until 1987 their legal status was simply "illegitimate".
The commission's report says "all women suffered serious discrimination" as a result.
There were very real consequences of this in life, but also in death.
Nowhere is the lack of dignity afforded them more stark than in the Tuam children's home.
In 2011, Katie Hannon and I made a documentary for Prime Time called 'Anatomy of a Scandal', which showed how hundreds of infant remains were sent to medical schools for anatomical dissection.
The commission investigated this in its 5th Interim Report.
Now, Chapter 34 of its Final Report tells us more about what happens when social classification is taken to its logical extreme, and those at the very bottom are used for medical research, without evidence of consent.
Vaccine trials 'systemic'
We already knew that trials of measles vaccines had been carried out on babies in homes including Bessborough in Cork, and St Pat's Navan Road (Pelletstown) in the 1960s.
The results had been published in medical journals at the time.
Anatomy of a Scandal uncovered more.
Now the mother-and-baby homes report has described them as "systemic", and gave details of at least 13, which is more than double the number previously known about.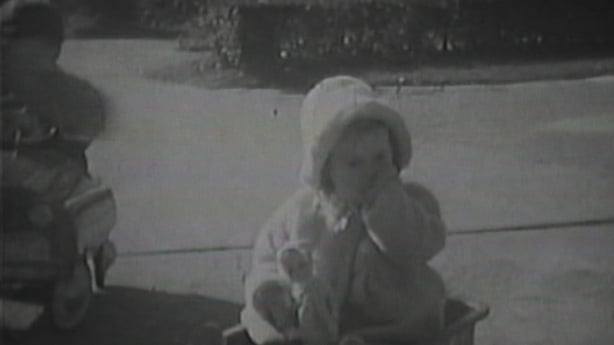 Our documentary tracked down some of those who had been used in the trials.
Mari Steed, adopted to the US from Bessborough, had located her vaccine records.
They contained the signature of the eminent scientist Dr Irene Hillery, whose research was regularly published in the British Medical Journal and other publications.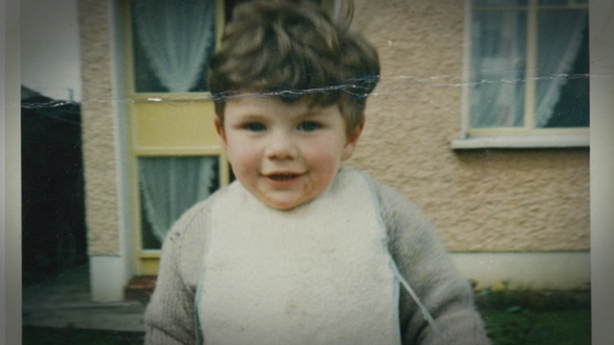 Among the previously unknown trials we uncovered was a '5 in 1' vaccine against polio, measles, diphtheria, whooping cough and tetanus.
Philip Delaney received this experimental vaccine as a baby in Bessborough, and both his birth mother Margaret Finnegan and his adoptive mother Vera Delaney told Prime Time they had never given consent.
The commission confirmed this trial took place, and acknowledges this testimony.
The commission found that "where the children who were subjected to vaccine trials were accompanied in the institutions by their mothers, the mother was the person whose consent should have been sought".
Critically, it said that in no case is there evidence that consent of the birth mother was properly sought or received.
The race for vaccines
The vaccine trials were carried out as scientists raced to halt the advance of major childhood diseases.
Diphtheria and measles were among the biggest killers, and contributed in large part to the 40% infant mortality in some children's homes in the 1930s and 1940s.
A vaccine for polio had been developed in the 1950s and thereafter the disease was effectively halted.
Public health researchers identified pools of children on whom to trial vaccines.
In Ireland, as in the US and the UK, they found them in institutions.
The mother-and-baby homes provided medical researchers with 'captive populations', as subjects were in one place and could be easily monitored.
In Ireland, research was led by the distinguished microbiologist, late Professor Patrick Meenan, who was also a government adviser.
Trials were carried out on behalf of Wellcome, later to become GlaxoSmithKline (GSK).
In the professor's own words: "There was a tradition of doing testing in orphanages. You went to where the material was to put it crudely."
Trials were carried out on infants not only in Bessborough, and St Pat's but also Sean Ross Abbey, Castlepollard, Dunboyne and others.
In a statement, GSK said it had cooperated fully with the commission and provided copies of documents in its archives.
It added: "GSK understands that the practices described in the report make for difficult reading and our thoughts are with the families involved.
"The report does not reflect how clinical studies are conducted today.
"In today's clinical studies, participants or their parents/guardians must give their informed consent to participate after being told about the study, its potential benefits and its potential risks.
"Withdrawal from a clinical study remains the right of all participants."
Milk trials
From the 1930s to the 1970s, Wellcome used Irish babies to test not only experimental vaccines, but also infant milk products.
The commission confirmed that these trials, originally reported by the Examiner, were carried out at Bessborough and St Pat's Navan Road on at least two occasions in 1968 and 1969.
While the milk trials resulted in vomiting and constipation, the commission said it has been unable to gauge what ill effects, if any, resulted from the vaccine trials.
However, survivors point out that many may be unaware of their participation.
Philip Delaney and Mari Steed say they have never been offered any screening into how their health might have been affected.
The commission found that the vaccine and clinical trials were illegal and unethical even by the standards of the time.
It said scientists lacked the correct research licences, and failed to comply with contemporary regulatory standards.
It said these trials would have been a basic breach of the Nuremberg Code, following the trial of Nazi doctors accused of conducting murderous and torturous human experiments in the Nazi concentration camps during World War II.
However, the vaccine trials are not mentioned specifically in the commission's recommendations, or in Chapter 36 on Human Rights.
It does find that adopted people have a right to their birth information and medical records.
This is significant when redress may require proof of abuse.