Federico Falco's tales could easily slip under the radar, but these rich and authentic portraits of Argentinian lives are well worth seeking out.
Edinburgh-based publishers Charco Books must be commended for bringing us these translations of five 'long' short stories from what is a new voice this side of the Atlantic. However, it is a voice very much worth hearing.
Falco, who was born in Argentina's Cordoba region in 1977, knows rural ways well and is a particularly perceptive observer in general of humankind in tooth and nail. He can explore the good and the bad in people with striking economy, their wily ways, their calculating strategies, their frailties. 
In Silvi and her Dark Night, to her devout Catholic mother's mortification, the eponymous 16-year-old girl becomes utterly smitten by a handsome, utterly ascetic Mormon. The American youth has taken up residence in the town with his fellow missioner. The unrequited infatuation spirals on dangerously and manically, as is the wont of infatuation.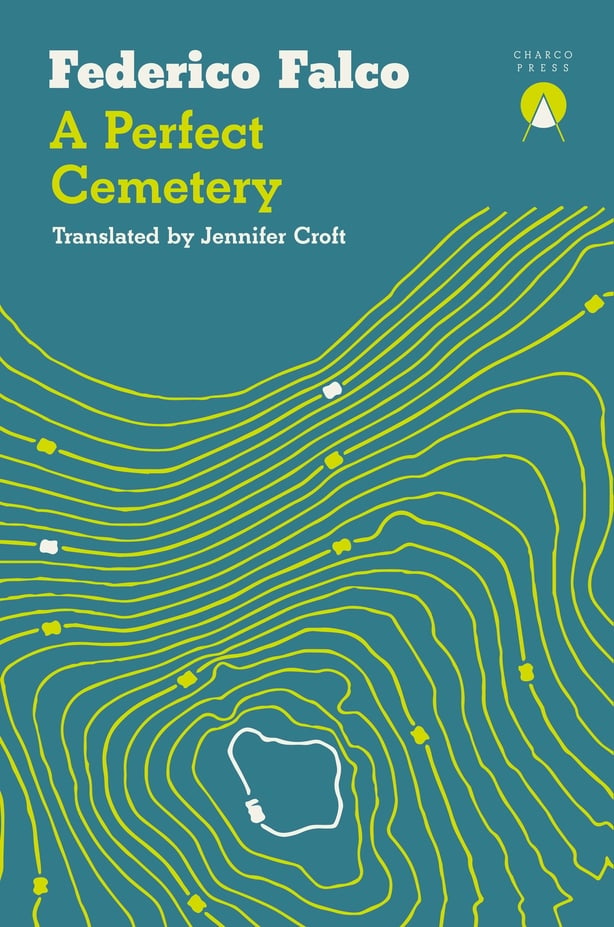 The title story,  A Perfect Cemetery, features an elderly emaciated man aged over 100, who refuses to die. Not just that, but he slyly jeopardises his eager son's plan to build a cemetery for the town, with the old man clearly expected to be one of the first customers. 
Not just personal pride about staying alive, but civic pride also comes into play. The deceased citizens are buried in a nearby town and the mayor wants to end that subordinate arrangement. However, it transpires as the story progresses that father and son never really got on. The proposed construction of the graveyard and the attendant obstacles are kind of jinxed by the father's mischievous obstnancy..
Falco may be writing about populated areas, relatively busy towns or villages, but they always back onto the outback, as it were. His is an assured, painterly rendering of landscape and physical features, descriptions which mostly succeed in Jennifer Croft's admirable translation. 
A vast forest, comprising some 750,000 pine trees stands at the heart of Forest Life, the penultimate story in the collection. The elderly widower of the piece laments the loss, through logging, of the pine trees he spent years sowing.
Moreover, if he and his only daughter do not find a new place to live, they may find themselves burned out of their abode in the woods. The doughty old-timer is obliged to wander the nearby town trying to find a prospective husband which will afford her a decent family life.
In the event, a spouse is found but the old man ends up in a care home. The residence has all the mod cons and is expensive, but it is an abysmal conclusion to what had been a fulfilling, if simple life surrounded by nature. The elderly forester breaks out from what is in effect a prison and seeks the pines again.
In 2010, Granta magazine selected Falco as one of the best Spanish language novelists - two have been published in that language. He holds an MFA in Creative Writing from New York University. These stories deserve a wide currency and they open fascinating side lights into human behaviour.
You could imagine Alastair McLeod or John McGahern paying homage, if only they were around to do so.
Paddy Kehoe