Éilís Ní Dhuibhne's knowing yet curious narrative stance makes her stories ideal book club material, even ideal for book clubs of one
This writer recalls an analogy used by the author in her penultimate book, Twelve Thousand Days: A memoir of Love and Loss, as she described the recording device she used to record Irish story-tellers in the 1970s. She wrote in her description that the recorder was about the size of a standard box of Uncle Ben's rice.
Aside from this unwitting act of product placement, the practicality of the analogy struck this reviewer as almost startlingly original - without even trying - about her choice of a readily recognisable commodity. 
We need your consent to load this YouTube contentWe use YouTube to manage extra content that can set cookies on your device and collect data about your activity. Please review their details and accept them to load the content.Manage Preferences
Another writer might baulk at using such a comparison, feeling perhaps above that sort of thing. Not Éilís Ní Dhuibhne. She can do maddened eroticism as in her superb tale, The Pale Gold of Alaska from the collection of that name. But there is that practical, grounded aspect to  most of her writing, that sensible air of one who has lived a life not entirely devoted to the generation of literature, a life not entirely devoted to the writing desk.
This is true of every writer of course, but some seem desk-bound in the literal sense, and it does not always mean the writing is good. Getting out and about and meeting people is very good for the production of fiction as a rule,so long as you don't begin to believe that your life, be it ordinary or extraordinary, merits great doses of auto-fiction. However, the imagination is often not sufficient in itself for certain authors, who would be better getting out more.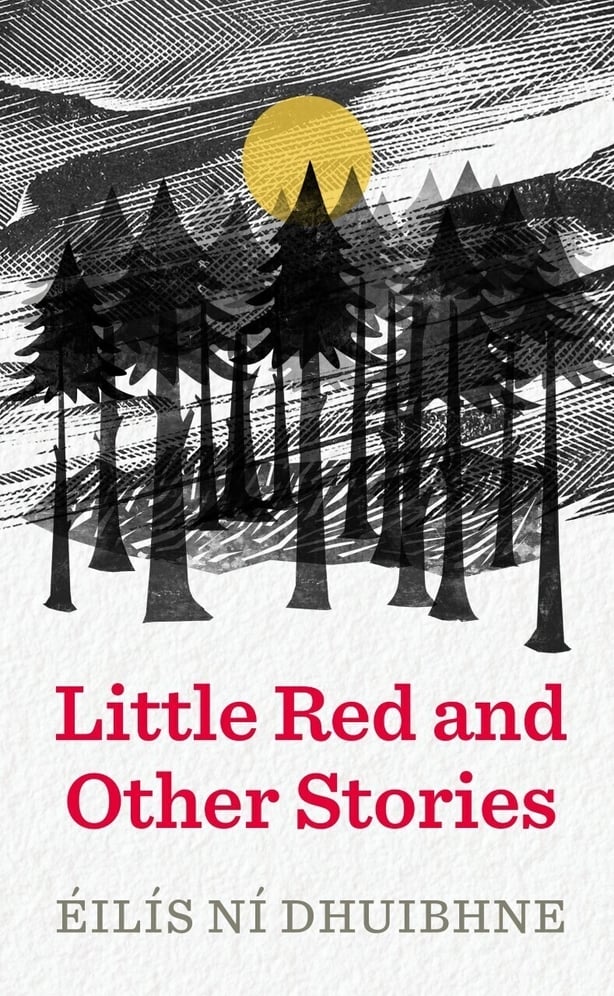 Mary Lavin had this quality, Jennifer Johnston and John Broderick too, Colm Tóibín is past master of such deliberately flattened reportage, it is almost standard practice in twentieth century Irish fiction. John McGahern in his final novel, That They May Face the Rising Sun, seemed to take it to extremes, with a highly-detailed, account of goings on at mart day in a small Irish town. Ní Dhuibhne employs it here in her second story, Blocked, in the scene-setting description of the fictional Milltown. It is as though you were reading a piece of journalism:
"After free education, the shops, too, seemed to stand up straighter, smarten up. There were several of them, for clothes and hardware as well as the usual butchers and bakers and grocers. Three hairdressers. Pubs galore. A mart once a month", she writes.
So, to plot the quotidian, the diurnal realities in such a fashion is not a new phenomenon. However, it is interesting nevertheless to see how that manner of decorating stories, as it were, lingers on when quite a deal of fiction nowadays is about dysfunction, red in tooth and claw, and to hell with the street furniture.
Ní Dhuibhne does dysfunction too, but it is a sober, resigned dysfunction. Take the two sisters who fall out for life over the poisoning of a pet cat in the final story As I Lay Dying. Or witness the courtship messiness in White Skirt.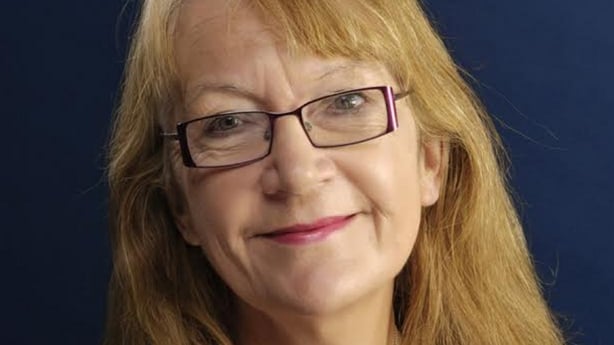 In the latter story, Rosaleen, one of two sisters, marries Phillip, a Protestant Englishman, having jilted the more officially-approved Mick Cronin, who, we read is 'a foreman, a manager, not an ordinary builder, the implication being clear.' 
"Mr and Mrs Surrey were not happy; they weren't friendly to Phillip, at first, his posh accent and gleaming brown brogues. If it hadn't been for Diana, who was born very soon after the marriage, they would never have accepted him. But they had to see their grandchild".
Some of these tales are set abroad, such as eponymous stories, Berlin and Visby, which takes its name from the principal town on the Swedish island of Gotland. A remote Balkan village is the setting in the thrilling Nadia's Cake.
Time and again, the author shows remarkable perception in how she writes about grief and loss of all kinds. In Baltic Amber, the protagonist is lamenting the sudden loss of her husband.
"For a long time after David's death, Linda felt like a small animal, a small starved cat, or a mouse. A spider. Rattling around in the house is the phrase people use. Not lonely at first. Loneliness is a state in which you crave human companionship. Linda didn't particularly want the companionship of other people, in that first year, or two".
Little Red and Other Stories would make ideal book club material, being cheekily interested in social differences - Northside and Southside Dublin, for instance, in the story Lemon Curd -  or adopting a slyly knowing or, if not, naturally curious narrative stance in others of these eleven marvelous stories.
Paddy Kehoe