John Lanchester is the author of Capital, the best-selling novel which was later adapted for TV starring Toby Jones. Here he turns his hand to short stories, which are deliciously captivating in a Roald Dahl kind of way
Like the short stories of Dahl, they have a kind of sting in the tail, these thrilling, off-beat hairy yarns of strange goings-on with phones and selfie sticks and the divil knows what. The greatest tribute one can make to the collection is you will feel yourself fly as quickly as a witch on a broomstick through the tales, which appeared around about Halloween. There are delightful hints throughout of leg-pull, wind-up and perhaps parody of the great avatars of the ghost story, people like MR James and Sheridan Le Fanu.
Watch Rick O'Shea's Shelf Analysis interview with John Lanchester
They are not at all specific to that period; in fact, Halloween isn't mentioned once, but they have something tucking in and cosy about them, these tales, one of which you might read before turning out the bedside lamp. Lanchester's hoary fantasies are to be enjoyed, according to the dust cover note, 'as the evenings draw in and the days are haunted by all the uncanny technologies and absurd horrors of modern life'.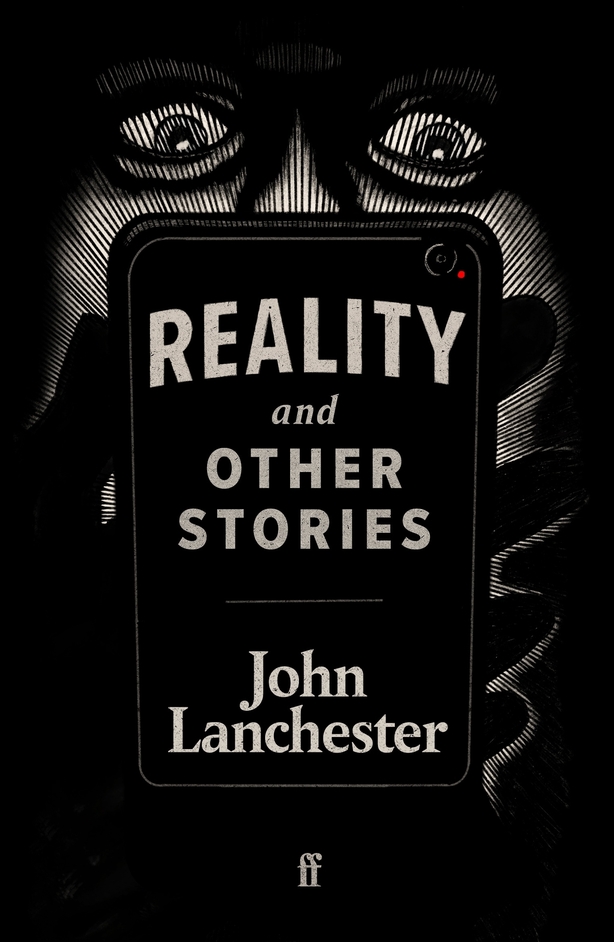 In Signal, an invitation for a New Year's Eve weekend to a country house proves testing for a father of two young children, who, like his wife and himself, are guests of a somewhat distrait, but extremely wealthy friend. The father wonders who is the strange tall figure constantly deploying his mobile phone. Dad has seen this man in plain sight, but nobody else seems to have seen him, except for his two children.  Rather worryingly, he has been in the kids' presence, unknown to their parents. However, the ghostly figure turns out to be a pathetically ridiculous afterthought rather than a threatening otherworldy force as the story reaches its coda.
Coffin Liquor is a bizarre tale of mystery and the imagination, similar in style to the brilliant stories of the English ghost story writer Robert Aickman (1914-1981). A snooty academic who looks down on all and sundry of his fellow attendees at a conference in Romania ends up being flummoxed by a strangely corrupted audio download of Charles Dickens' Great Expectations.
The tetchy, self-important prof also tries to download Richard Dawkins' The God Delusion but the passage concerning a seemingly supernatural or otherworldly figure in the oddly revised Great Expectations continues to run in his earphones. Just desserts for the smug pedant. In the final story, Charity, a selfie stick brought back from darkest Africa years beforehand has some kind of malevolent life force that wreaks serious illness on those who use it.
Each one of these eight tales in the 215-page collection are delightfully wacky, and makes you wish for more when you finish. 
Paddy Kehoe