Six longer short stories, as it were, almost novellas, are the matter in hand from the gifted pen of the somewhat neglected Russian writer Nikolai Leskov (1831-1895) whose best-known tale, Lady Macbeth of Mtsensk was famously adapted for Dmitri Shoskatovich's most popular opera.
Leskov is comparable to the great Russian writers, Dostoyevsky and Turgenev and like both he has a propensity for impassioned action and dramatic or even melodramatic scenarios. Take the opening, titular story, a compelling tale of adultery, which is bound to end horribly en route to a penal camp in Siberia. The Lady Macbeth of the piece is Katerina Lvovna, a feisty protagonist to match Anna Karenina or Madame Bovary at their most driven or possessed.
However, Leskov is different somehow, he may be more steeped in a wider panoply of Russian folk traditions than the aforementioned writers, as one gleans reading these translations by Donald Rayfield and others. He had but a basic academic education but learned what he knew about Russian life while travelling for three years through various regions of Russia. In the course of that instructive experience, he learned dialects and familiarised himself with different customs and beliefs.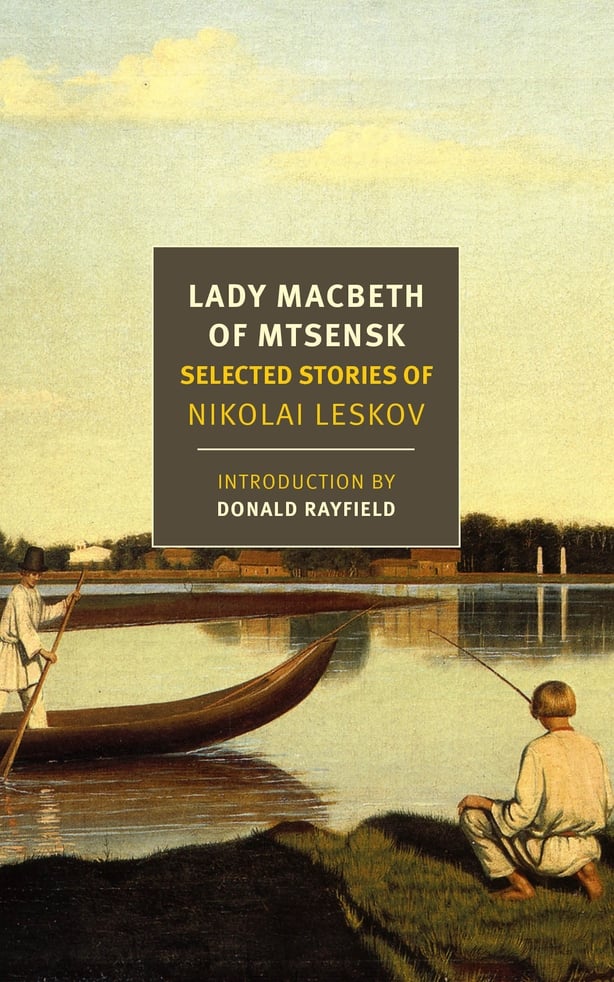 The Sealed Angel is a lengthy saga of icons and icon painting, of Russian religious devotion and the rift between the established Orthodox Church and the recalcitrant Old Believers. If one was of a creative bent, and fancied a spot of icon-making or icon-painting and wanted to get the know-how from a contemporary nineteenth-century account, then you had best read how to do it here, and skip those YouTube hack videos.
The story tells of the conspiracy mounted to recover a stolen sacred icon featuring St Michael the Archangel. The conspirators, who are Old Believers, must replace it with a fake which must be copied very quickly during the proceedings of a church ceremony. That ceremony is taking place on one side of the river Volga and the fake must be brought at top speed from the other bank so that the swapping goes swiftly and it is hoped, observed by no one. The story, which has a long preamble – Leskov had all the time in the world, it seems - culminates in the frantic boat journey across the Volga, treacherous at the time with fearful floes of ice.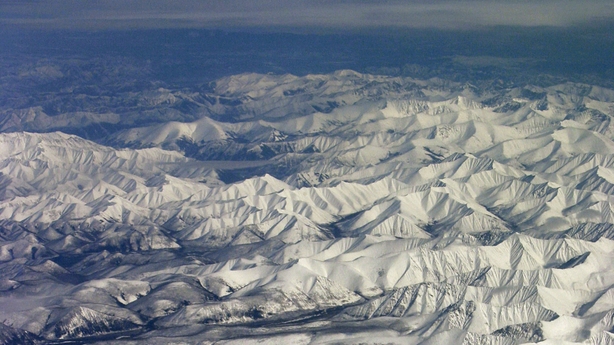 The author himself is the stuff of legend. Leskov may have earned the reputation as the "most Russian" of writers, but his work of the 1890s was frequently rejected by editors and indeed censors. Moreover, his income was sufficiently meagre to oblige him to become a government censor for a period. That was probably demeaning for one who had angered radicals and Tsarist government alike with his provocative treatises. Leskov's early marriage ended with his wife's committal to a psychiatric hospital. Subsequently, his long-time lover bore him a son, but she duly upped and left. A liaison with a servant led to the birth of a daughter whom he brought up but would not acknowledge as his daughter.
Nikolai Leskov's reputation as one of the great, if undersung Russian great writers – Alice Munro and Claire Messud are admirers – was only fully realised after his death.