In Brandon Taylor's impressive Booker-shortlisted debut, Wallace, a gay biochemistry student of colour from Alabama finds himself negotiating the tricky terrain of relative white privilege  - and indeed underprivilege - at a mid-Western University in the United States.
The opening pages are striking as the novelist situates his band of student friends seated at a table by the vast lake as a weekend towards the end of summer begins. Everything takes place across this weekend, ordinary in one way, extraordinary in another, as Taylor skillfully dredges up the inherent drama and tension, like difficult eddies in the glittering spread of the unnamed lake: 'The lake was dimpled with white waves. People coveted these last blustery days of summer before the weather turned cold and mercurial.'
Wallace and Miller, our protagonists, are drawn to each other, but it is a cautious, almost covert attraction. When they eventually become the tense, neurotic pair out on a weekend, as Neil Young might sing it, they reveal each to the other scenes from their dysfunctional boyhood between bouts of intense, violent sex. Meursault-like, Wallace is oddly matter-of-fact about the recent death of his father which causes further estrangement of a kind, a confusing, mysterious aspect of his character about which he is not really prepared to elaborate, unless it is Miller to whom he is talking.
The weekend is riddled with the inevitable misunderstandings of youthful passion, and not just that generated between Miller and Wallace but between others in the cohort too. The endemic unhappiness is as authentic as it is in Normal People, that tendency for casual get-togethers to suddenly collapse in rancour abd empty beer bottles.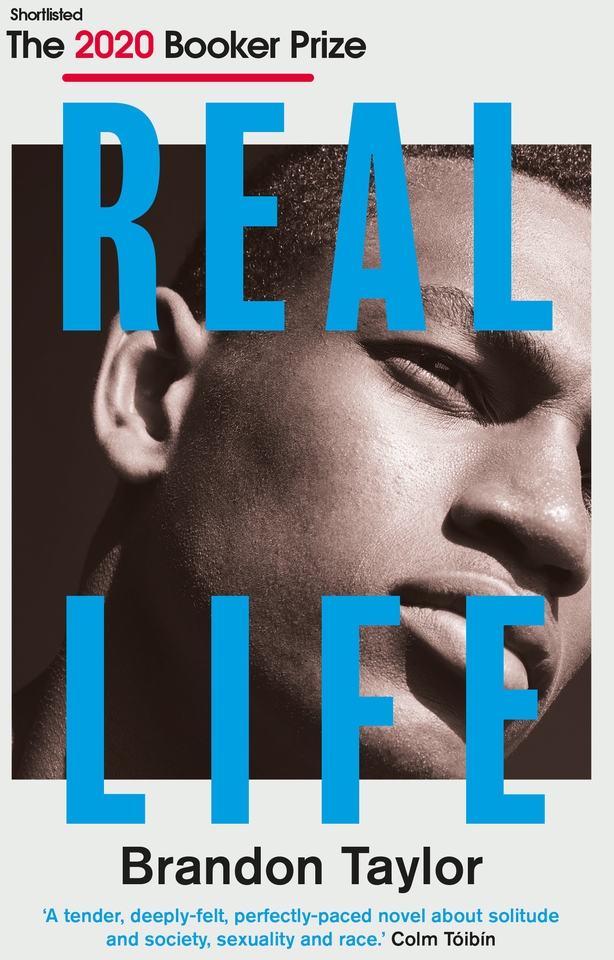 We learn during the course of the novel that Wallace was sexually abused as a boy, back home in Alabama. Likewise, Miller reveals to Wallace, with a sense of imperturbable shame that he once turned on a smug fellow school boy in Indiana, where he was raised, and beat him senseless, causing damage. They are both outsiders, aside from that anyway, recognised by a shared diet.
'Miller was raised up on the same kinds of food as Wallace - meat and vegetables, starch, lots of oil and grease, the kind of food their friends look down upon because it lacks elegance or restraint.'Both students live with this unresolved turmoil, roiling and toiling inside them. 'Affection always feels this way for him, Wallace reflects at one point, like an undue burden, like putting weight and expectation onto someone else. As if affection were a kind of cruelty too.'
Wallace and Miller are haunted, stunted you might say even, by their past, mauled by serious handicap. As the story progresses, their friends, some of whom are gay, some not, appear to slink into the background. They have their troubles too, while Wallace's lab mates are another sub-set, a complex, mostly unlikable bunch.
We need your consent to load this YouTube contentWe use YouTube to manage extra content that can set cookies on your device and collect data about your activity. Please review their details and accept them to load the content.Manage Preferences
Without trying to hammer home a neat comparison, the story does exude youthful misery as Sally Rooney's best-known novel pathologically does. Taylor's is a more reflective novel however, more psychologically explorative and deep-delving it would seem. Garth Greenwell, who also has Iowa connections, mines a similar seam in his masterful What Belongs to You.
Once again, there is no escaping the pressure that third-level education places on the tender hearts and brains of so many young people - it is no different in the American Mid-West than in Rooney's Dublin. Conversely, self- consciousness about one's place in the dynamic of group friendships, about one's family background or ethnicity is familiar. The business of a wealthy benefactor also makes a brief but creepy entry, somewhat less of a theme here than the scholarship grant theme is in Normal People. It is there nevertheless as a theme, money and the way of it might allow you join, however falteringly the gang, despite the poverty-stricken background.
Thankfully, the biochemical experiments occupy one chapter only early on in the 325-page novel, painstaking lab research with worms which is not going well in Wallace's case. His research, however baffling as perforce it will be to the lay reader, as it were, is necessary to know about. 
Because it is through such intense lab work and and how others react to his unique project in that rarified, competitive arena of biochemical research that we gain some understanding of Wallace's enigmatic character. It is suggested by his supervisor that he should have a think about whether he is even sure that this branch of scientific endeavour is actually for him. Doubt and despair, they truly are bedfellows in a novel about characters who are in and out of bed and out on the weekend.
The winner of this year's Booker Prize, for which Brandon Taylor's Real Life is nominated, will be announced on November 19