Divorce, motherhood, and the art of falling apart. From the opening lines of How to Fall Apart, the reader is immersed in the most intimate aspects of Hynes' life as she is left reeling following the breakdown of her marriage. The book does not linger on the actual divorce itself, but rather it explores the impact it has on Hynes' perception of her own identity, as she scrambles to regain control of her now uncertain future.
An impressive feature of Hynes' writing is the authenticity of experience and emotion depicted. She employs a simple and direct style, with the the use of  'I' and 'you' throughout. The reader, in other words, is invited to a dialogue surrounding this difficult turning point in Hynes' life.  
There are no heroes or villains in the marriage breakdown. Hynes avoids falling into the trap of presenting herself as a victim of a failed marriage or, conversely, as a wonder woman who is invincible. The book is successful in telling a story of true vulnerability, warts and all. The dark emotions following a divorce, in particular anger and fear, are explored but they do not dominate this book which is overwhelmingly optimistic.
Hynes' eyes are firmly set on the light at the end of the tunnel as she describes how she learned to put herself back together even as the life she knew fell apart. From meditation to buying colourful clothing, the author divulges the various activities she engaged in as she tried to find her feet again, at times even converted from being a sceptic to an advocate. These accounts contribute to the overarching optimistic message of the book - that there is a future for you, even if your new normal is different to what you had previously envisioned.
While How to Fall Apart charts the process of grieving a lost marriage, its focus on womanhood and female networks is striking. From her mother to her friends, to her life coach, supportive women play a significant role in Hynes' emotional recovery. The breakdown of her marriage forces Hynes to confront the perceived "norms" of womanhood and her insights into the subject informs her book.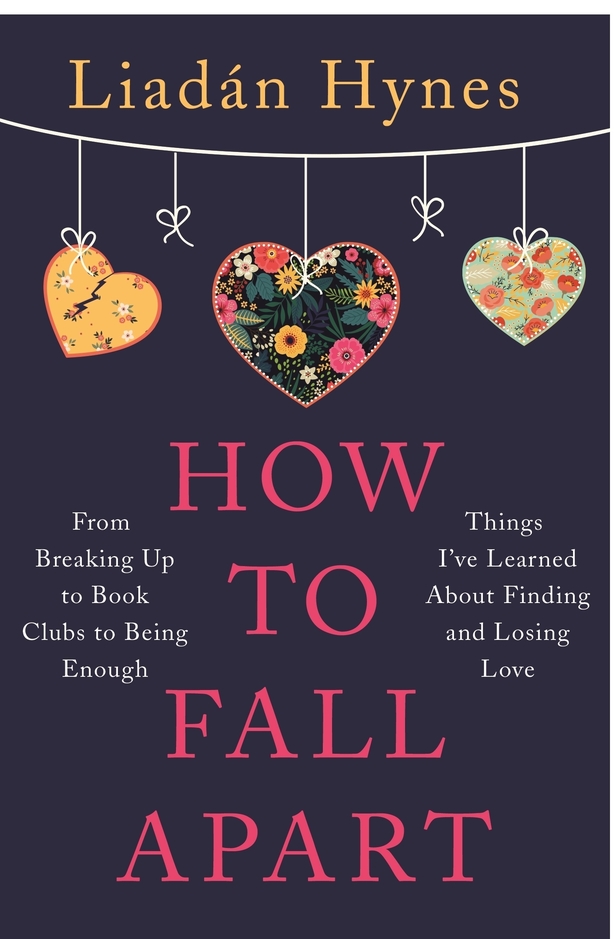 She refers to her 'First Wives Club', a group which incorporates 'any woman whose life has strayed from the accepted traditional path, the received notion of what a woman's life should look like to be deemed a success.' Absolute admiration is evident for these women as Hynes begins to understand that she has not failed as a woman simply because he marriage has broken down.
She is a journalist, a mother, a daughter, a friend, and a strong woman. She is a success, even on the days when she cannot motivate herself to move off of her couch.
Building a network of women is deemed to be vital for the survival, womanhood is regarded as a war zone. 'She knew the importance of women who are in the trenches with you at the exact same moment, whether that be grief, new single parenthood or becoming a mother.' How to Fall Apart is a story about a divorce, but it is also the empowering story of women elevating other women in order to help them live a life beyond the limiting societal expectations.
Liadán Hynes hosts a podcast and has previously written a weekly column exploring the ideas of falling apart and she is thus well-versed in the power of collective mourning. This book contributes to this reassuring conversation about life after your world changes irrevocably. How to Fall Apart is not necessarily a book for the casual reader looking for some summer reading. However, for readers who feel like their life is falling apart, her story will bring great comfort as she proves to them that divorce is not the end, even when it seems like it.