In 1947, on his return to Paris, capital of the country he was familiar with ever since his enlisting in the French Foreign Legion in 1915, the Italian writer Curzio Malaparte embarked on this mostly engaging, unfinished diary.
Malaparte was the pseudonym of Kurt Erich Suckert (1898-1957), son of a German father anda Tuscan mother, who supported the Fascist movement from early on and who became known as an outspoken figure in his native Italy. Throughout his life he spent various sojourns in France, always conscious of being an outsider, but utterly smitten, it seems, with the country and its culture, even if he knew what he liked and what he didn't like. His best-known works are Kaputt and The Skin, harrowing, fictionalised, occasionally surreal reportage based on his experiences as a correspondent during the Second World War, in Ukraine and on the Eastern front.
He endured house arrest on the island of Lipari, which didn't bother him too much, one suspects he was on a relatively loose leash. He later built in an original, if somewhat impractical house on a precipitous clifftop on Punta Massullo. known as Casa or Villa Malaparte, in Eastern Capri where he lived, at least some of the time, with a mistress. The house was conceived around 1937 by the celebrated Italian architect Adalberto Libera. Malaparte, however, one gathers, abandoned his architect friend's conception for the design and supervised the build himself, to revised plans, with the help of a local stonemason.
The house was the star attraction in Jean-Luc Godard's film, Le Mépris (Contempt) which was based on an Alberto Moravia novel and featured Brigitte Bardot, Michel Piccoli and Jack Palance in a tortuous menage a trois. The house was abandoned and later vandalised following Malaparte's death in 1957 but was later restored. An indication of the beauty of the location at least, whatever about the questionable appeal of the house itself - an Italian modernist construction which does not appeal to all design specialists - can be gleaned from this trailer below.
We need your consent to load this YouTube contentWe use YouTube to manage extra content that can set cookies on your device and collect data about your activity. Please review their details and accept them to load the content.Manage Preferences
In his prefatory note, translator Stephen Twilley notes how Curzio Malaparte had ended up on the right side despite his earlier sympathies, at the end of the Second World War. Two years or so before he began this diary, he had been acting as a liaison officer between the Italian army and the Allied forces who had skillfully pushed the Germans upwards through Italy towards surrender.
An opinionated, effusive journalist, literature rather than politics was his real passion. He is obsessed with Corneille, which we can allow, given that he worked in theatre and indeed film. In fact, the insouciant polymath he has no problem putting into the diary a lengthy disquisition on the differing cultural postures of the French playwrights Racine and Corneille.  
Malaparte, who wrote the diary in both French and Italian, can discuss with charm the essence of ancient Gaul and about Virgil's feel for the rural scene in the Georgics. He muses too on Tolstoy, Dostoyevsky and the celebrated memoirist François-René, Vicomte de Chateaubriand (1768-1848). 'I like Chateaubriand, even if he doesn't resemble me,' he writes. 
There may be a few grumbles about Malaparte's singular views on women. 'Women have always been unlucky for France,' the diarist opines in one entry. He describes a friend of his, Cécile Gaillard, and the 'simplicity in her courage that is the only admirable thing in women; in fact it it's a sort of tenderness, the most beautiful form of feminine tenderness.'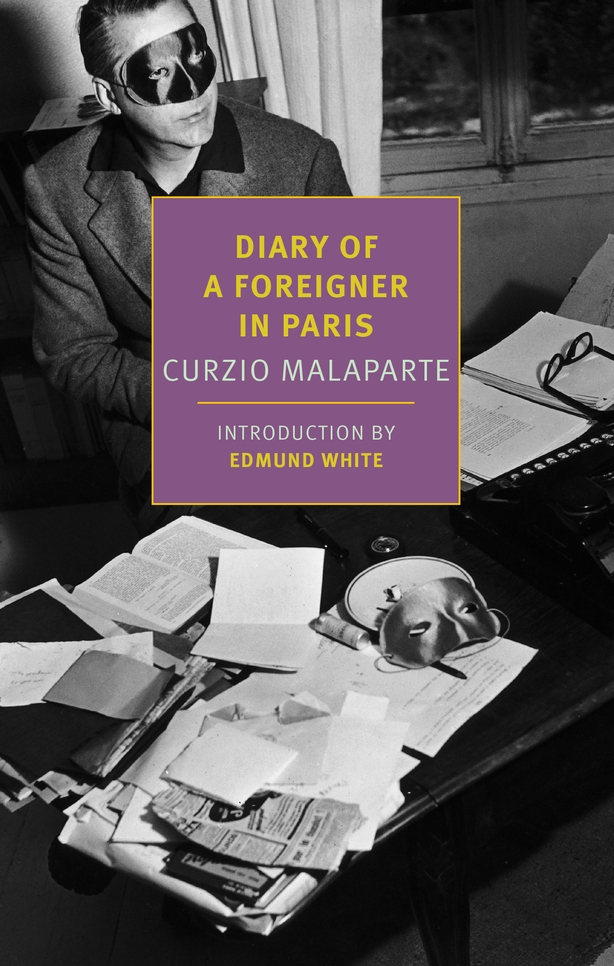 An impressive grounding in French literature cannot be discounted either. He is familiar enough with the defining characteristics of the reigns of the various Bourbon kings to add two and two and get five. Chartres cathedral is for him the soul of the true France, and the passage on that august construct is exceptional. He keeps insisting on the loss of the France he admired, it was once a nation with the kind of integrity he valued.
Writing two years after the end of the Second World War, he believes the country is culturally indistinguishable in large part from much of Western Europe. His favoured generation comprised the men who fought in the First World War like himself, who enlisted in the Italian army which was sent to the Western Front in 1918.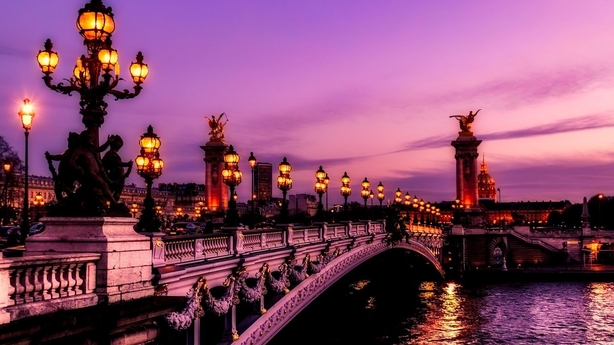 As well as being a series of reflections and heated opinions on French culture and history, Diary of a Foreigner in Paris is also doing what it is supposed to, being a diary, detailing dinners with diplomats and literary figures. There are meetings with the likes of Jean Cocteau and Albert Camus. Camus is frosty and distant in the encounter.The name of Bottai, a former Fascist minister, comes up in the conversation between the two men. Malaparte recalls the conversation: 'Camus said sententiously that such men should be dragged before a court, and then shot.... But I understood very well that Camus wanted to imply that I too should be shot.'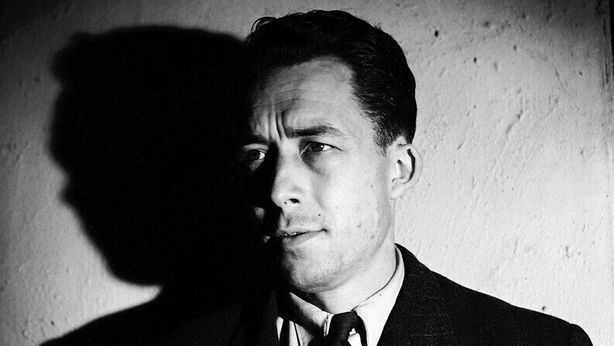 He was once summoned to the Palazzo Venetia, Mussolini's headquarters, after the Fascist leader heard about remarks about his choice of ties, uttered in a Rome café. (Who was the snitch, one cannot be wonder?) Malaparte asks Il Duce how he had offended him. 'Two days ago, at Caffé Aragno, you told several friends I always wear ugly ties,' replied the Iron Prefect. Malaparte duly apologises and is told he can leave. Walking towards the doorway, he turns around to shamelessly observe: 'You're wearing an ugly tie today as well.' Mussolini cannot help but laugh at the young man's cheekiness. Some small credit might be afforded Il Duce for having that day at least a sense of humour.
However,the whole story is not so simple. This incident presumably took place before he incurred Mussolini's real displeasure. In 1931 he wrote a provocative 'how-to' manual entitled Coup d'Etat: The Technique of Revolution, which led to his arrest and a brief period in prison. Malaparte's incendiary vade mecum went methodically through the nuts and bolts of such a coup d'etat, the order in which public utilities should be overtaken, the buildings of media sources occupied and so on. The journalist was stripped of membership of the Fascist party in 1933, after which he appears to have turned to the Left. In later years, he was reputedly a member of the Communist Party and a staunch Catholic. Yet one of his diary entries from 1947 has him denouncing too many Marxists at large in Europe.
Malaparte, an intellectual who distrusted intellectualism, was in truth a shifty, or, more charitably, a shifting character. He was a man of obfuscation and masks (does this explain the two masks in the diary's cover photograph?) and he appeared to watch what way the wind was blowing. He wouldn't survive two minutes in the current climate, he would be drummed out of polite society. The fact that he was imprisoned for using public funds for his own use during the last days of Mussolini's regime would not help either. Outspoken, outrageous and mischievous, the diary is well worth investigating.