Will Rolfe of POD productions writes for RTÉ Culture about how this year's All Together Now is going online with special shows starting this weekend - and you can watch them all here on RTÉ Culture
Over the coming days, we would have all been preparing for the third chapter of All Together Now. For many of us festival lovers, this is normally one of the most exciting times of the year. We might not be able to come together this year but the spirit truly lives on, and when we return for ATN21 we will have an incredible celebration of #Togetherness.
We need your consent to load this YouTube contentWe use YouTube to manage extra content that can set cookies on your device and collect data about your activity. Please review their details and accept them to load the content.Manage Preferences
Watch Tolü Makay's performance and check back in at 2.00pm on Saturday and Sunday for more ATN shows
We know it's hard to compare or replicate the physical experience of All Together Now. But it's important that in its absence we celebrate and support some of our talented, vibrant, and extraordinary artists and collaborators.
Over the next 12 days, we will be streaming live performances, conversations, wellness classes, competitions and more. Please come together to enjoy, support and engage our community. And finally thank you to everyone that continues this journey with us, tickets for ATN21 are on sale now, with installment options available.
Big thanks to Collective Films for producing the series for the festival.
ATN LIVE #TOGETHERNESS
To mark what would have been our third chapter of All Together Now, and in recognition of our talented, vibrant, diverse and extraordinary artists we will stream three Live performance from the beautiful Curraghmore Estate on the August Bank Holiday Weekend for our festival community to enjoy in your home, on phone or in your own back garden festival. It's important for us that that we mark this moment while also giving a platform for emerging Irish artists and conversations. Performances will be streamed at 2.00pm each day here on RTÉ Culture, Facebook, YouTube and Instagram TV.
2:00pm, Friday July 31 Friday ATN LIVE: Tolü Makay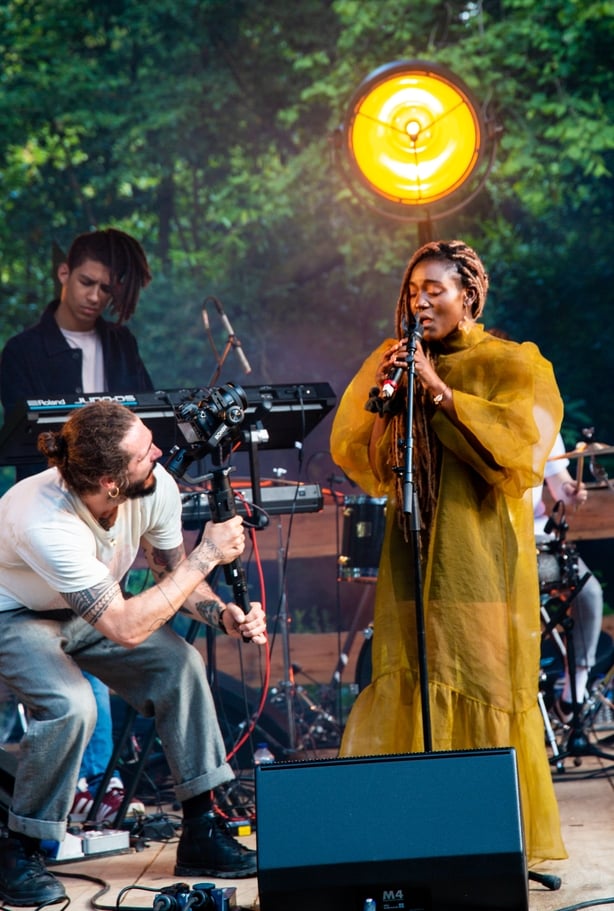 Dublin-based, Offaly-raised, and Nigeria-born musician Tolü Makay performs on the ATN Global Roots stage, nestled away in the forest of the Curraghmore Estate, which hosts the festival. The eco build Global Roots stage was designed especially for ATN by Cork native master craftsman Christy Collard, with a handcrafted structure that is made entirely from natural materials. Tolü is currently putting the finishing touches to her new release, Being.
2:00pm, Saturday August 1 ATN LIVE: David Keenan ft Liam Ó Maonlaí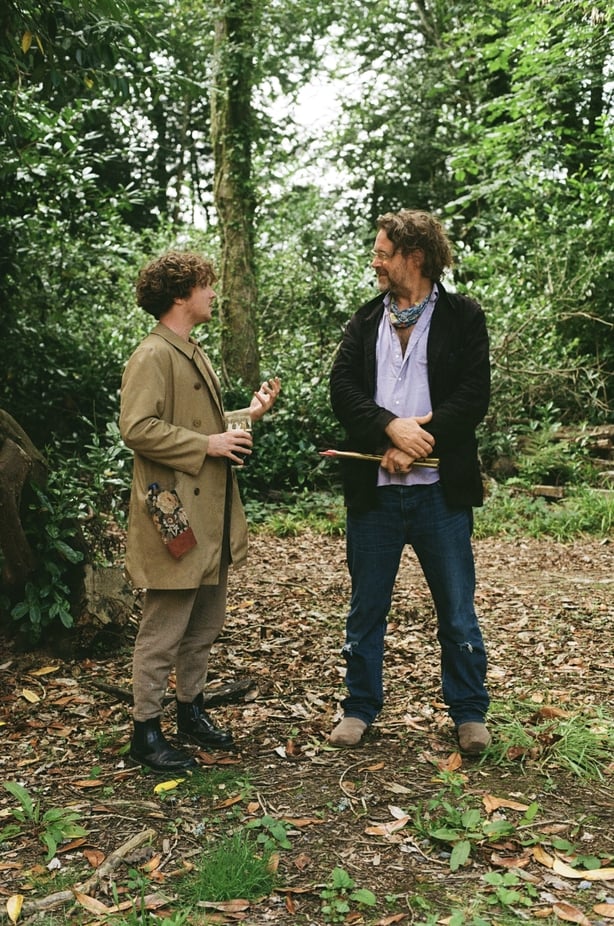 Rising Irish musician David Keenan, whose work is steeped in the poetic tradition and has featured the last two All Together Nows, returns for a very special - and the first ever - live performance n the enchanting Shell House, which dates back to 1754, at Curraghmore Estate.

His performance features none other than singer, songwriter, musician and Hothouse Flowers frontman, Liam O Maonlai.
2:00pm, Sunday August 2 ATN LIVE: Gemma Dunleavy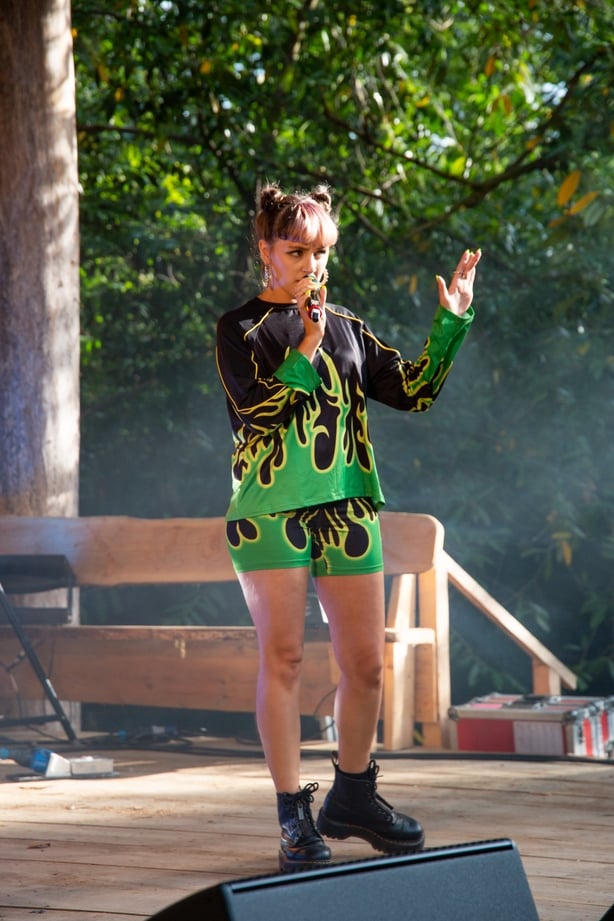 Dublin songwriter and producer Gemma Dunleavy performs as well on the glorious Global Roots stage and her first performance at the festival - although in very different circumstances to what she may have expected - follows her recent release of her new EP, Up De Flats, which explores Dunleavy's community in Dublin's Sheriff Street
Together 'Conversations' #TOGETHERNESS
In the absence of this year's festival, we have curated a series of conversations titled 'Together'. The coming together of two people for a conversation, discussing Irish culture, now and in the future, regardless of changing circumstances. Their personal sense of resilience, action, creation and inspiration. Streaming via YouTube, Facebook & Instagram.
2.00pm - Joe Caslin and Tolü Makay
Tolü Makay sits down with her former teacher and renowned street artist, illustrator and activist Joe Caslin.
2,20pm - David Keenan and Liam O Maonlai
David Keenan sits down with, in his words, 'elder' Liam O Maonlai of Hothouse Flowers.
2.30pm - Amanda Ade and Gemma Dunleavy
Activist, spoken word artist and podcaster Amanda Ade meets musician Gemma Dunleavy.
3.00pm - James McGovern and Domino Whisker
The Murder Capital frontman sits down with friend, artist and writer Domino Whisker. Falling within each other's 2km radius, the two reflect on time shared together during lockdown.
Cooking with Kevin Thornton #TOGETHERNESS
One of our stand-out guests for the last two years has been friend of the festival and renowned chef Kevin Thornton, the first Irish chef ever to have received two Michelin stars. Kevin was set to return to the festival again this weekend for the third rendition of his Food for Life three-course interactive dining experience. In its absence, we are delighted to stream from the grounds of Curraghmore a masterclass from Kevin, where he will talk us through his methods and cook up something we can all enjoy home.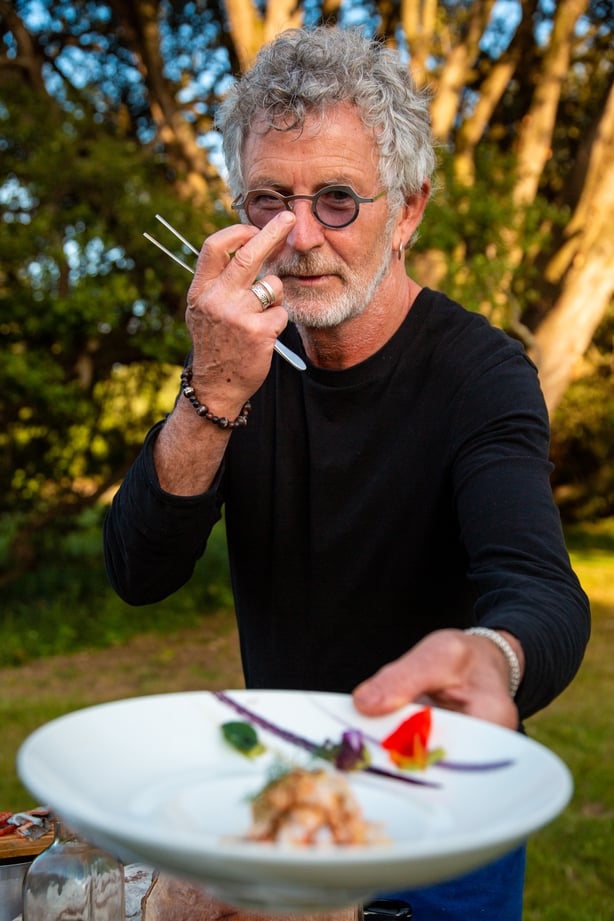 Kevin has a keen appreciation for nature and a passion for foraging. His experience and appreciation of land, sea and woods gives focus to seasonal, real and natural ingredients. Kevin is renowned for his skills in taking local, seasonal produce and turning them into innovative, contemporary dishes that reconnect with the natural world and tell the story of Ireland.
Thornton is widely regarded as Ireland's best chef and the great philosopher of Irish food. Co-owner, with his partner Muriel, of Dublin's Thornton's Restaurant for 26 years. Thornton's is the only Irish restaurant ever to have featured in the prestigious World's 50 Best Restaurants (ranked at number 25).
More information on ATN presents 12 Days of Togetherness here:
Instagram