David Keenan has big ambitions and a big vision on his overwrought debut
Make no mistake, David Keenan has heard the Big Music. The 27-year-old Dundalk man whips up the kind of earnest sonic barrage last heard when The Waterboys got all mythical and spiritual over the collected works of William Blake and Van was moonstruck by an inarticulate speech of the heart. Keenan tries to hold back a dam-burst of dreams but ends up soaked.
We need your consent to load this Spotify contentWe use Spotify to manage extra content that can set cookies on your device and collect data about your activity. Please review their details and accept them to load the content.Manage Preferences
On his rather epic debut album, a fireball of folk, trad, blues, and rock `n' roll, he is a man possessed, buoyed and buffeted by elemental forces and ready to turn poetic licence into a blunt instrument. Whether this is a good thing or not will depend on your feelings about excitable folk rock, verbose lyricism, and a vocal style that only a sean-nós's grandmother could love.  
The touchstones are obvious. Keenan has the ache of  Buckley - both Tim  and his (lost) boy Jeff - in his rather affected voice. He lets fly with an early Dylanesque tumble of lyrics and images which often invoke literary references to tell tales of hard luck in his border hometown, the broken down mendicants and poet drunks he's encountered on his travels.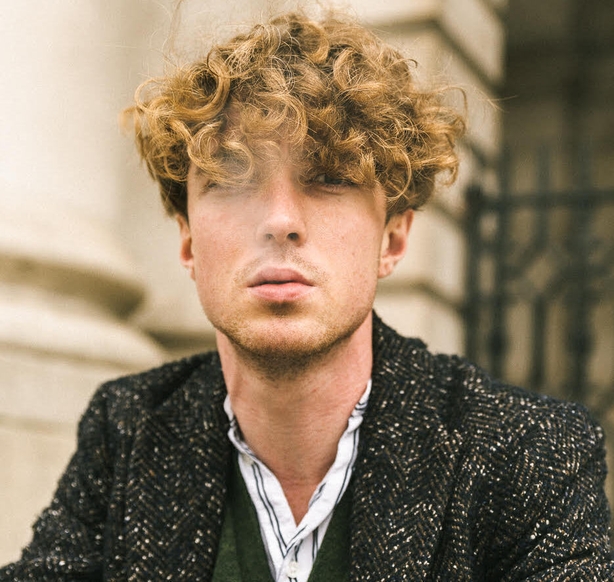 These are songs populated by navvies, stevedores and the left behind, a vintage rogue's gallery that lends Keenan a writerly mien well beyond his years. However unlike hometown heroes such as fellow Dundalk man Jinx Lennon or Kerry's Junior Brother, Keenan lacks humour or any sense of restraint.  
His vocal affectations can be heard most tellingly on opening track James Dean, a simple waltz of precocious Dylan phrase-making (the iconic actor is alive and well and working for Irish Rail) and a sparse and sparky guitar that's so raw you can hear the monitors hum. From there on, it's hard not to picture Keenan keening into a battered antique mic somewhere in the Dublin mountains (and lo! the album was recorded in two weeks in Hellfire Club Studios . . . in the Dublin mountains).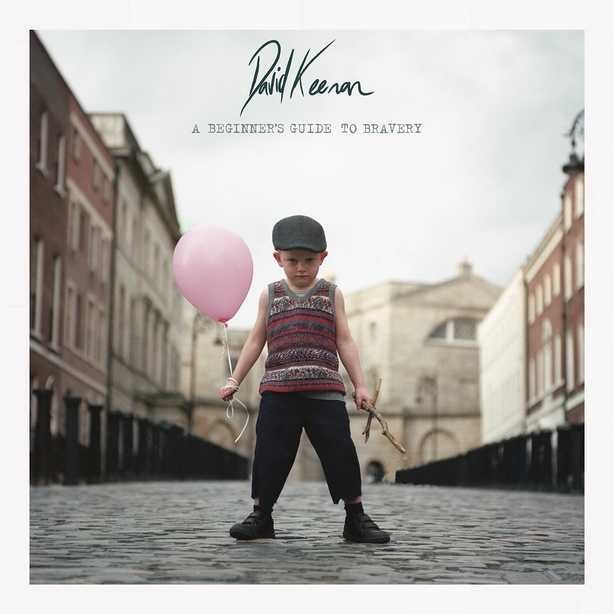 Elsewhere, the heady lament of Eastern Nights is like an outtake from Jeff Buckley's Grace, while on Unholy Ghost, he nails a Christy Moore style of storytelling and something of the Kildare man's grit when he grinds out lyrics like "it's the ones who seem destined to get left behind that interest me the most", as drums and a guitar crash down around him.
The Healing (naturally there's a song called The Healing) sees Keenan throw off the forged manacles of folk rock for a kind of string-driven skank that ends up lost, speaking in tongues as another musical maelstrom sweeps him away. Altar Wine stokes up a another promethean racket in which the singer, now completely undone, sounds like he's going to burst into flames with the sheer passion and romantic self-mythlogising of it all. It's terribly hard work.  
A Beginner's Guide to Bravery is a fever dream with an admirably epic scope and vision but it lacks any memorable melodies. These flowery literary ramblings will not be to everyone's liking but Kennan can leave his battered copy of Kerouac's On The Road and The Freewheelin' Bob Dylan aside. He's found his own voice.
Alan Corr @CorrAlan2
More music reviews here