Graeme Thomson's largely sympathetic biography of the troubled but gifted musician John Martyn is a very impressive stab at interpreting the life of a shifting, mercurial persona.
There are two or three books already on John Martyn - albeit two definitely out of print - many interviews and reviews on-line on two dedicated websites, passages about him in books about British rock, such as Joe Boyd White Bicycles or Rob Young's Electric Eden. Now Thomson's largely sympathetic, 250-page biography arrives, whose subtitle is The Long Night of John Martyn. The book is a very impressive stab at interpreting the life of a shifting, mercurial persona.
We need your consent to load this YouTube contentWe use YouTube to manage extra content that can set cookies on your device and collect data about your activity. Please review their details and accept them to load the content.Manage Preferences
John Martyn (born Ian McGeachy) was a certifiable one-off - a manically talented singer, song-writer and guitarist, who died in 2009 at the age of 60, in a hospital in his adopted County Kilkenny, after a litany of illnesses and ailments. Indeed his demise followed what was a bruising life, in both emotional and physical terms, a mostly alcoholic, drug-ridden existence in which he gave himself no chances for long-term survival. He was ill-starred, or ill-fated, although he used to say rather sententiously that he authored all his own misfortunes, adapting for his purposes the song he once sang, Ain't Nobody's Fault But Mine. That was rather hard on himself in truth, in the end, or if not it was what one might call false immodesty.
A man of fronts and feints, disguises and dissimulations, the musician seemed unruffled about what happened to him in terms of personal health or well-being. Towards the close of a much-too-invasive BBC TV documentary, he joked about the loss of his leg which was amputated below the knee after septicemia had set in. That's no joking matter at all, but in his perverse way he saw the funny side. Go figure.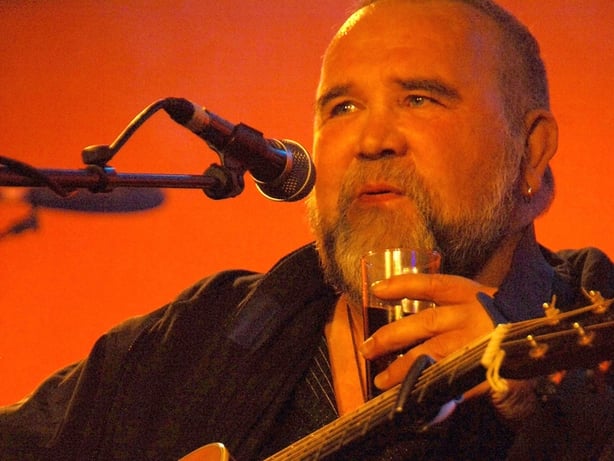 He was raised, by his grandmother mostly, in a middle-class Glasgow milieu, the son of two light opera singers who later separated. In that musically fertile city, he became a much-admired doyen of the thriving 1960s music scene. Somehow he figured out that doing things his own way, without forming a band, was the way to go, much like the more senior members of the British folk and blues scene had done. These were seminal figures like Davy Graham, Bert Jansch, John Renbourn, comfortable playing solo in large part, although Jansch and Renbourn had been members of the band Pentangle.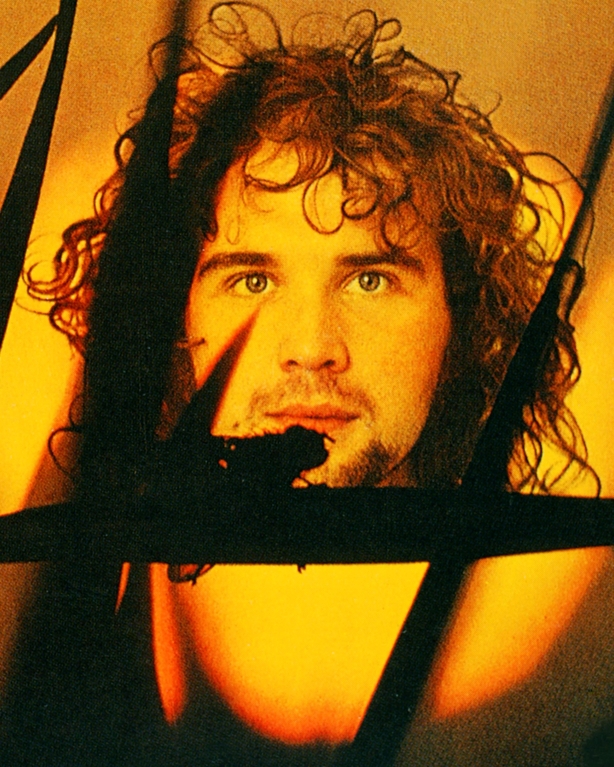 Thus the young musician made his way to London, where, working for little money, he found people to represent him and advocate his cause in the hippie times that were in it. The redoubtable Chris Blackwell, a genial and encouraging figure, signed him to Island records when he was becoming a big draw at the legendary Les Cousins music club in Soho, where gigs sometimes went on all night.
Thomson has written well-received books on Kate Bush, Phil Lynott, George Harrison and Elvis Costello. In Small Hours, he charts the life and career with admirable percipience and feel for the story. Much of the detail is lurid and none too flattering and seems somehow out of sync with the often sensitive nature of the music.
We need your consent to load this YouTube contentWe use YouTube to manage extra content that can set cookies on your device and collect data about your activity. Please review their details and accept them to load the content.Manage Preferences
Yet, how long is a piece of (guitar) string you find yourself asking, no clearer about the enigma that was this tempestuous, volatile musician as the book reaches its conclusion. Was the destructive blitzkrieg caused by a surfeit of drugs and white spirit? Did he have something highly-strung in his genes anyway, as one theory suggests and, as a consequence, drugs became the oil on the flames? Thomson rises manfully to the challenge but it's a big ask, it can't be done, to know the soul of a man.
If you are a real fan of John Martyn, or want to be one, the music should be sufficient in itself, it hardly needs saying. In fact the none too edifying aspects of the life story get in the way, not to speak of all the acts of kindness. With such apparent contradictions, it all amounts to a disconcerting puzzle and you flounder looking for a some way logical pattern. You read the book in a perpetual state of frowning and wondering what's coming next in the horror show.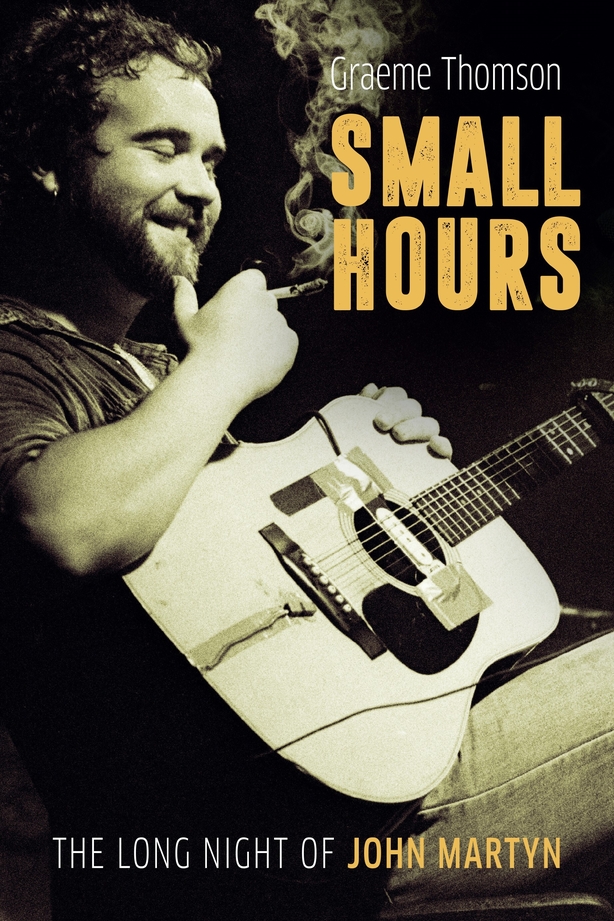 The helpful contributions from Ralph McTell, Richard and Linda Thompson, and many others, only get within an ass's roar of what the essence was. The essence, of course, was in the music, as Thomson knows only too well.
Not all of the music was great by any means, as the author usefully acknowledges. However, on a good gig – they certainly were not all good - and on a number of long-playing albums, the music was like no other, incendiary, gutsy, towering and majestic. Or the sounds could be other-worldly, divinely lit and as incisive and canny as the best of jazz.
There is quite a deal of material on the two John and Beverley Martyn albums – Beverley was his first wife - records which despite all the planning and transatlantic pomp of their conception, are in fact decidedly average. This is only partly due to the fact that the pair were not working as an actual cohesive musical unit on the recordings - there were few, if any, co-writes. They sang their own individual songs on the albums, harmonised a bit, and a host of guest musicians on board made it all plush. Nevertheless, Beverley's song Primrose Hill is a gem and it was later remixed by Fatboy Slim.
Conversely, Martyn's wonderfully-crafted John the Baptist was, it seemed in the years afterwards, more fully realised in Scullion's version. That interpretation featured on the band's first album, released in 1979, a song which became a firm stage favourite. This writer saw Martyn perform some 20 occasions but he never once sang John the Baptist. The song was gone, somehow verboten, a memory perhaps from a time best forgotten.
We need your consent to load this YouTube contentWe use YouTube to manage extra content that can set cookies on your device and collect data about your activity. Please review their details and accept them to load the content.Manage Preferences
Most aficionados agree that Martyn's third solo album Bless the Weather (1971), which came after the Beverley/John duo sojourn, saw the first streaks in the flare of brilliance. It was followed two years later by Solid Air, an album recorded with members of Fairport Convention, including minimal contributions from Richard Thompson, who had also featured briefly on Bless the Weather. 
The immortal title track, Solid Air itself, was written for John's friend, the hugely cultish Nick Drake and there is much on the sad fellow Island label troubadour. Nick was an enigma of a different colour. Steve Winwood and Eric Clapton also stroll through the pages in interesting cameos, not at all depressing to read, which the Drake stuff largely is. Goodness, how could it be otherwise?
The Grace & Danger album, released in 1980 after anguished delay, is accorded a compelling account and it is indeed one of the greatest in the catalogue. The daring, exhilarating, tender and deliciously over-the-top Glorious Fool album, which followed it in 1981, featured the remarkable talents of Phil Collins. His contribution had a lot to do with its urbane sheen and brash, stardust beauty. There is fascinating background on its recording at the Townhouse in London, well told by Thomson, but the record itself is somehow sniffed at. Mention of the word 'sniff' and you think of all the cocaine and hash and alcohol - and indeed heroin at one point - and you wonder how these records got made at all.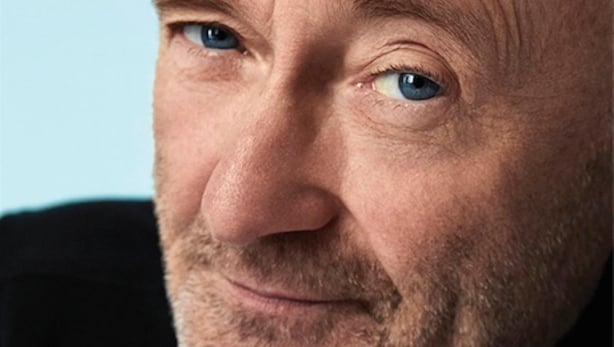 The Well Kept Secret, Sapphire and Piece by Piece albums are given short shrift, Thomson's choice and he is indeed fully entitled to it. Yet this writer was blown away by You Might Need A Man, taken from Well Kept Secret and surely one of the greatest pop singles of 1982. There was no Top of the Pops appearance so it never features in those nostalgic histories nor was there a video. The song is a speedy, sassy slice of sophisticated disco, underpinned by funky bass. If Spandau Ballet had released it it would have made number one, as it happened it made the lower reaches of the UK top 20.
The Sapphire album, which appeared in 1984, was recorded in Compass Point Studios in Nassau in the Bahamas. The recording did not go smoothly, but the late Robert Palmer (Addicted to Love) was instrumental in its salvaging or rescue. Not every track is top-notch, but there is more than enough in the title track, and in songs like Mad Dog Days, Rope Soul'd, Watching her Eyes, Acid Rain and You Know to make a boy happy. Rinsed in Caribbean water, it is filtered in tropical light, breezy, bouncy, boppy, sexily percussive, but also   regretful, a law unto itself.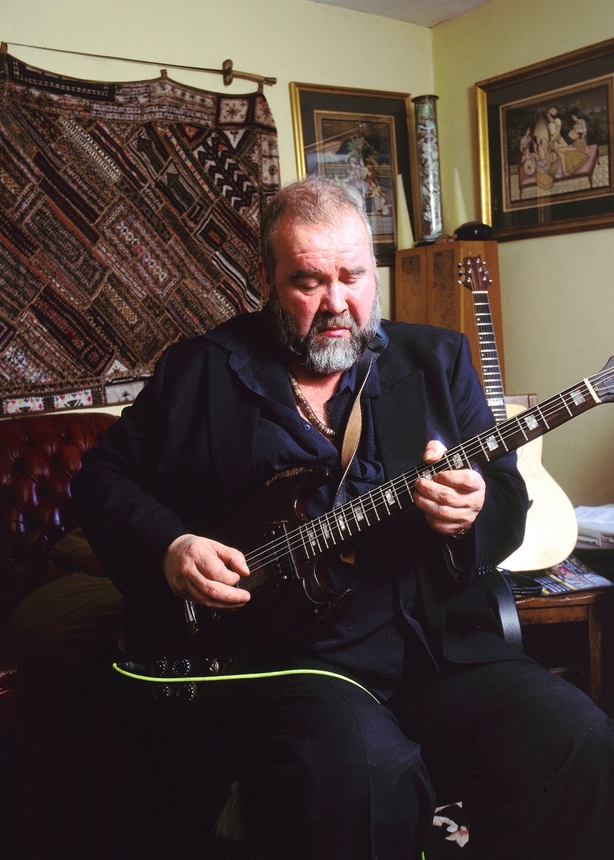 Palmer died in 2003, following a heart attack, six years before Martyn's demise. The author began to assemble the book the year the latter died, in 2009. It would have been interesting to have heard from Palmer, but everybody else who is important to the music is quoted or directly interviewed.
In the end, this most indefatigable of Glaswegians did form touring bands anyway, soon enough after the early solo London years. The band he fronted for the last twenty years or so were brilliant foils to his talent, namely Alan Thomson on bass, Spencer Cozens on keyboards and Arran Ahmun on drums.
The late Jerry Underwood, a saxophonist whose inherent understanding of Martyn's music rings loud and clear in a particularly lively Later with... Jools Holland session was a key contributor to the tour, supporting the And album. There was s an awe-inspiring gig at Dublin's Olympia, all juggernaut, keyed-up, blistering funk. All of these guys, and one should include drummer Gerry Conway, keyboards wizard Foss Patterson and saxophonist Martin Winning distinguished the repertoire. They intuited exactly what was needed and when.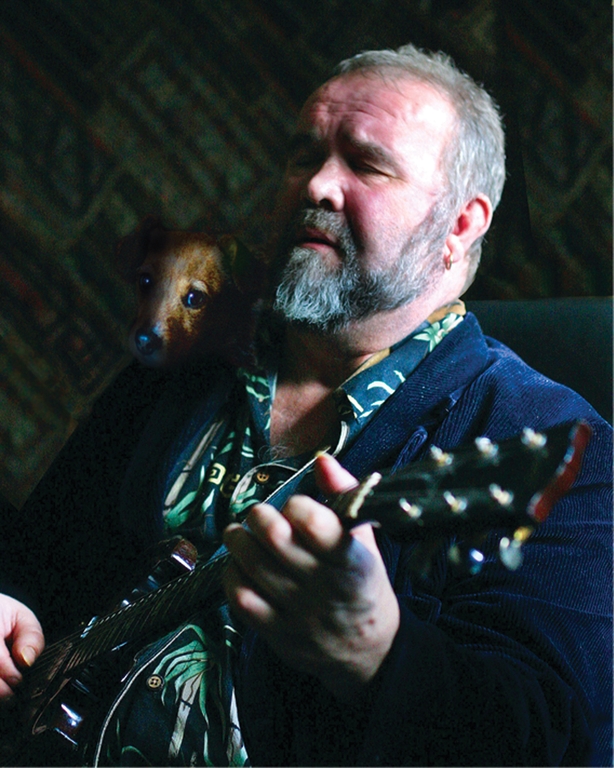 These delicate and incisive players, understanding of light and shade, had all the proper instincts. Long before that too there was Danny Thompson on bass, his long-standing touring partner. There is plenty on, and indeed from Danny Thompson in this book and material on the rather over-rated Live at Leeds album, sold by Martyn from his house in Hastings and featuring Thompson on every track.
Blessed with a tireless urge to experiment and even get out of his depth a little with technology - always admirable that - the subject of this book was equally blessed with the players he chose to work with. They are indivisible from the source, an ineluctable part of the whole, generally allowed to interpret and contribute as they wished, to go with the flow with tacit understanding. The leader trusted them to do right by him.
The band were the reason why, despite his fragile health and lack of energy for decent song-writing, he  played some of his greatest gigs in the last years of his life. Conversely, John Martyn might well have been the reason for their existence during those years, why they did what they did in their musical careers. They miss him every day in their heads and hearts, rest assured.
We need your consent to load this YouTube contentWe use YouTube to manage extra content that can set cookies on your device and collect data about your activity. Please review their details and accept them to load the content.Manage Preferences