The Pulitzer Prize-winning author Richard Ford returns with nine profound stories of love and grief , tales that are exhilarating, reflective and intricately coiled as felt life is.
There are quite a number of particularly talented voices in American fiction nowadays, all working independently. They are individually part of no school of anything, but writing with percipience, humour and vigour about life and its ups and downs, its peaks and troughs, its struggles and glorious epiphanies and redemptive moments.
There are people like Curtis Sittenfeld, Willy Vlautin, David Means, Jeffrey Eugenides, Joseph O'Neill and Garth Greenwell who are writing high-quality contemporary fiction, and they are all great story-tellers.
Listen: RTÉ Arena reviews Sorry For Your Trouble
We need your consent to load this rte-player contentWe use rte-player to manage extra content that can set cookies on your device and collect data about your activity. Please review their details and accept them to load the content.Manage Preferences
It's stretching it a bit to say Richard Ford is the daddy of them all, but he has been at it longer than any of the rest, though probably not as long as Russell Banks whose wonderful short stories we cannot omit either.
Born in 1944, Ford's fictional works, chief of which are his Frank Bascombe cycle of novels, beginning with The Sportswriter, have been translated into 28 languages. Aside from the Pulitzer Prize which he won for Independence Day, which continued Frank Bascombe's story, he was awarded the Prix Femina in France.
More recently, he was granted the 2019 Library of Congress award for American fiction, and he is also recipient of Spain's Princess of Asturias award.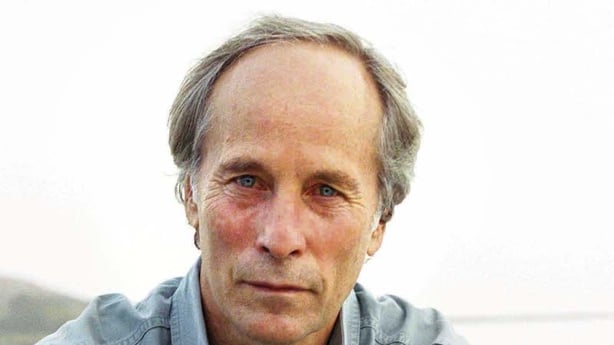 His memoir of his parents, Between Them, was a shrewd, compelling and carefully incisive work. It was easily one of the best books written in English to appear in 2018, lean, and to the point, letting the reader into his variegated family story with a sense of real revelation. The book is haunted by the American south, Arkansas and the city of Jackson, Mississippi where Ford grew up, where he was ever conscious of being a blow-in in terms of his folks.
Though coolly narrated, the stories and novels have always been passionately invested in the way people really think inside their murky, fair-to-middling streams of consciousness. The author has a keen ear for the cadences of speech, and he can specify the required tone in a jiffy, mid-sentence, with an alert eye for the slightest nuance.
His best-known creation, Frank Bascombe - and happilly we have not seen the last of him, there is another novel on the way - seemed real, fully-fleshed, fully-souled. Bascombe, the real estate agent is, in some manner, the cousin of the car salesman 'Rabbit' Angstrom in John Updike's great Rabbit tetralogy. Like Rabbit, Bascombe too is there in the middle of town, street-fighting in all the bouts that life throws at him.Or he is out in the suburbs trying to make the best of the messiness of his life.
And so to Ford's new collection, which details the lives of Irish-Americans. However, not so it's about getting the ethnicity or essence of Gael abroad down accurately - the writer has explained the device is intended as a framework within to hang his characters, they could be Latvian, he has declared. Nothing to Declare, the opening story, is set in New Orleans. A couple meet up again years after their student fling which involved a stay on-the-cheap in Iceland, where they were lent a so-called 'sod house' by a farmer.
The years have passed, they have organised their lives but the past haunts them as they walk tentatively around the French Quarter and towards Canal Street and the business district. Ford perfectly renders the wistful strains of the encounter, the pathetic fallacy afforded by the setting, the Mississippi river and the city-scape through which it flows.
New Orleans is beautifully evoked in Ford's wondrous prose. In the watery late-day breeze a moon was visible – as if waiting, sharing no light with the sky, he writes. Elsewhere in the story, we get the following lines, as close to poetry as prose can get: A baking sweetness swirled landward. And a sound - not one you could hear- more like a force like time or something enduring.
In the story Happy - set in Maine like many of the stories (Ford lives there) - a group of old friends get together for a summer dinner at twilight, following a lapse of some years. One of their number, the mercurial Bobby (known as 'Happy') Kamper has just lost her partner, Mick Riordan, a rumbustious bon viveur, with whom she had a tempestuous, sometimes fiery relationship. Mick had been an Irish book agent, in his early seventies at the time of his demise. He had left Ireland and thrived in the USA. He died sitting at his kitchen table about to have a drink.
The slightly mournful evening in Happy progresses through reminiscence and teasing banter, but ends in a slow recoil of tension about the behaviour of Happy's dogs who misbehaved during a previous visit, when Mick was alive. It's a superb story with echoes of James Joyce's The Dead.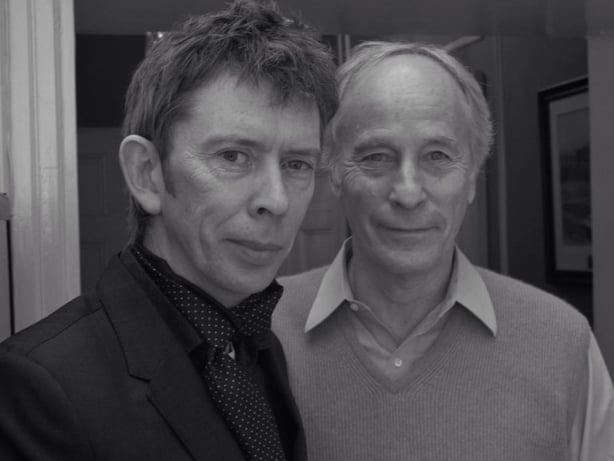 Crossing takes place on the ferry from Holyhead to Dublin in which the male protagonist is engaged by the sight of three giddy American women of a certain age who are travelling to see Lionel Ritchie perform at what is clearly 3 Arena, though the venue is not named.
One of the women makes an overture to him, but his response is tepid, ambivalent. Rather than run with the excitement of the American girls' visit to Dublin, he recalls a night from his youth which petered out desultorily after he offered a lift home to a girl, back in the USA.
The Run of Yourself is a brilliant story, almost a short novella, a raw and tough encounter with the after-effects of the suicide of an Irish ex-pat wife and mother following a breast cancer diagnosis. It is striking how Ford so astutely 'manages' the dialogue between pathologically disappointed daughter and her father, the widowed Boyce. Memories of Mae haunt the distraught husband on the Maine coast to which the couple used to repair each August, leaving their home in New Orleans. He is renting a house just down the road from the property which they used to rent, a house is toying with buying and restoring.
After a week in the house, Boyce began sleeping poorly, and when he did sleep, he dreamed Mae was live, and woke up sweating. After which lying awake induced unkind interrogations. What had he done wrong? Why, very much indeed, did she do this? Suicide was a clear choosing-to-go – not only an aggressive act of selfish spite. More an act of independence and disobedience.
A few paragraphs later and Boyce is alert to the summer night, thrumming around him. Something often crashed in the underbrush, emitting a gasp. Bird wings fluttered in the privets. Cars sped past on the state road. Staccato voices drifted up from the beach, then laughter.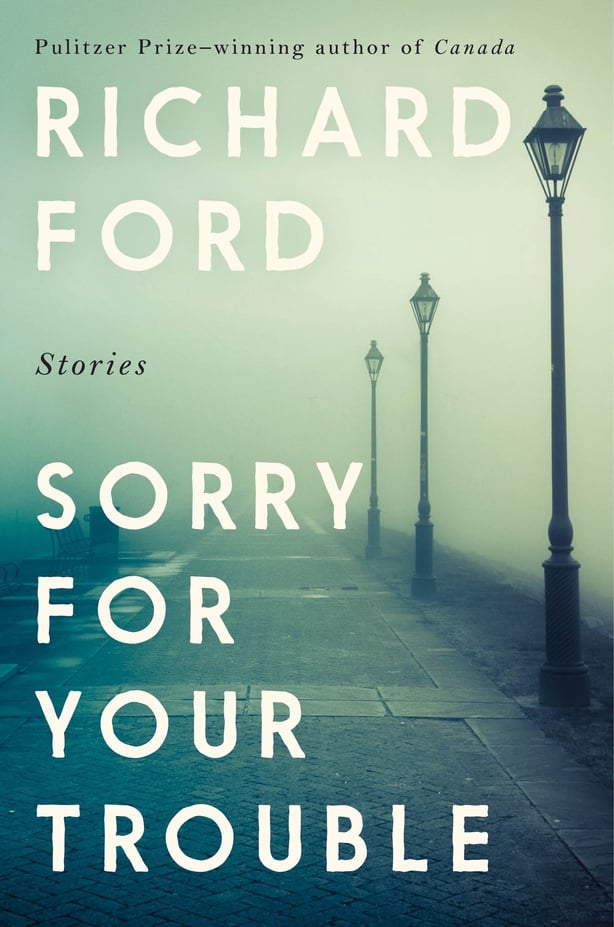 Only one story disappointed your reviewer, who didn't entirely believe in Eileen Lewis's insouciant and easily worn acts of infidelity in A Free Day, which is set at a hotel near Dublin Airport. The tale, the only one set among actual Irish people and set entirely in Ireland, didn't convince. Guilt doesn't come into it hardly at all, as Ford, a regular visitor to this country must know it would.
This is a mere quibble and may be open to debate. What is more important to note is that the story has the same compelling quality as the others, there is no sense of drag or longeur whatsoever, the author wins even when he is slipping.
Ford is an exciting writer, there is no better adjective - you read him wondering all the time what the next paragraph will bring, and you only stop really to re-read certain sentences to savour their peculiar richness.