Eimear McBride's latest novel, Strange Hotel explores loss, love and the nature of home through the intimate rendering of a woman's mind laid bare in a series of hotel rooms scattered around the globe. 
The award-winning author continues on the path less travelled in her latest novel, which is marked by a striking originality. Strange Hotel is not for the reader expecting a clear and concise narrative.
The novel is, in other words, something of a slow burner. The reader must adjust themselves to an extended interior monologue which endures for almost one hundred and fifty pages uninterrupted, which is no mean literary feat. Our unnamed narrator is self-aware and even she 'finds it exhausting, interrogating her own interrogation.'
Strange Hotel opens in the first of many nondescript hotel rooms. This particular room is in France, a country for which our narrator holds no love, her stream of consciousness tainted by discontent. It is in this early stage of the work that McBride risks alienating her reader. Deliberately vague and almost erratic in style, it is difficult to engage with or care for the narrator. Completely inconsequential digressions fail to draw one in, in addition to an unconvincing attempt to make the woman's story enticing.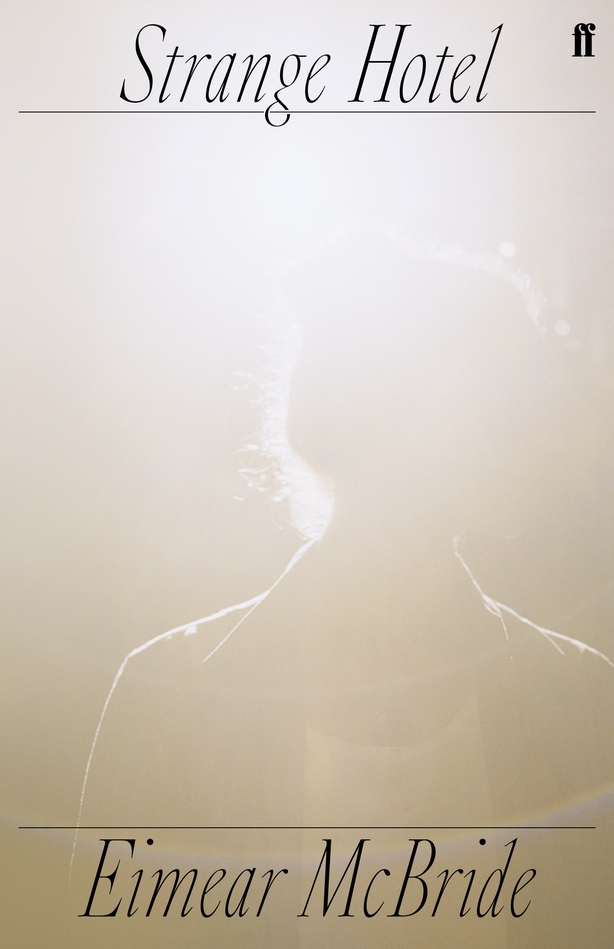 The reader who persists, however, will be rewarded for their curiosity as the protagonist reveals herself in fragments of memory which she attempts to suppress. Genuinely touching and tender moments of a past love are revealed as the story progresses, exposing great pain. A string of hotel rooms are preferable to her home, preferable to facing a future she is not yet ready to accept.
McBride's style becomes more focused as the work progresses, allowing for some truly excellent expressions of language. The writing becomes more poetic, even rhyming in parts. Effective use of short sentences intensifies the dramatic possibilities of the narrator's epiphanies towards the conclusion.
Questions of life and love are examined in a work which is profound, and yet not overly-indulgent in the philosophical domain. The extent to which personal history predetermines the future for each individual emerges as a recurring theme. 'I was very young. And I still thought the house that the past lived in had a padlock on the door'.
However, as the novel gets into its stride, the narrator is no longer a naive girl but a woman who believes the path for the future is built in the past. She fears the road she is destined to is one of unhappiness, but the denouement is not fatalistic and rather hints at optimism and possibility.
Readers who embrace the novel as something offbeat will enjoy following the narrator on her journey across the world to find herself, her future, and her way home. Abandon all expectations ye who enter the Strange Hotel.