Almost thirty years since the release of Patrick McCabe's prize-winning novel The Butcher Boy, which was a turning point for Irish literature, the violent Francie Brady is brought to life once more in the trip down memory lane which is The Big Yaroo.
The Butcher Boy won the 1992 Irish Times Irish Literature Prize for Fiction, was shortlisted for the 1992 Booker Prize and was subsequently adapted for a masterful, moving film by Neil Jordan, who later directed an adapation of McCabe's Breakfast on Pluto for another remarkable film.
In the original novel, the young Francie was obsessed with comic books, an obsession that has not left him in the new story. He spends every waking hour of his adult life working at publishing his own magazine, which he has called The Big Yaroo. This new obsession and its operation is carried out in his office in Fizzbag Mansions, where he was left five decades ago for his brutal, violent murder of Mrs Nugent in The Butcher Boy.
Francie's behaviour and mindset has not changed, with him being drawn further and further into his own twisted reality then can be imagined. While battling his demons and dealing with the incarcerated existence, Francie also looks back at the family and friends he left behind, from his problematic parents to his best friend Joe Purcell and more. Francie is constantly confronting all these painful childhood memories.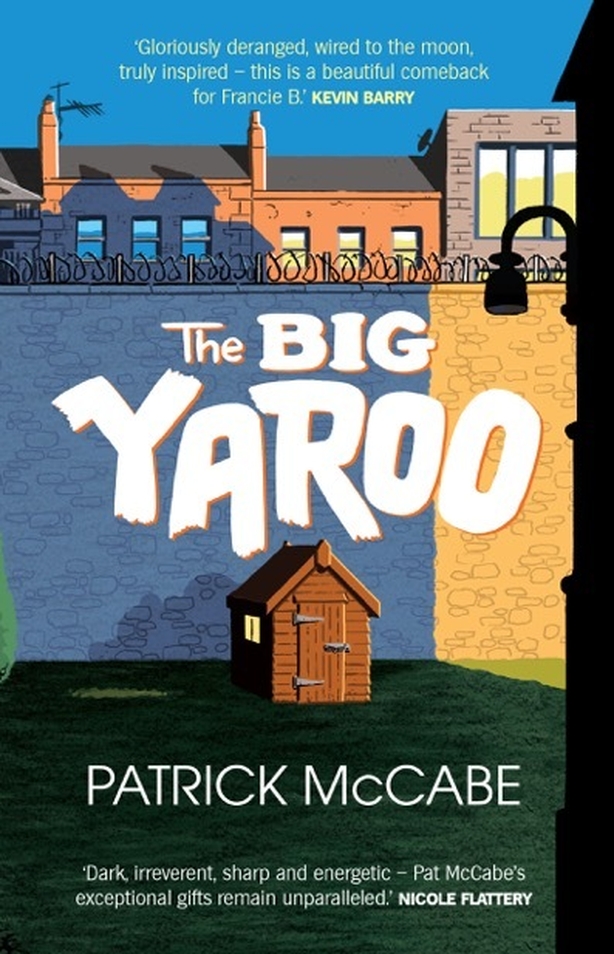 McCabe brings to light a multitude of themes and issues in both an honest and hilarious manner. While Francie is funny, he is also terrifying and the authors ability to portray him as such is masterful.
Before reading the book, I wondered would the gap of multiple decades make much sense to the reader - would Francie have changed, or would he still be the same young boy we once saw? The answer? Both. Francie has grown, yet is exactly who he should be in 2019. My unease regarding the time hop was squashed immediately - to imagine a character as bizarre as Francie in a world in which Donald Trump is the president of the United States of America and that you can watch anything you want on your mobile phone, is something I found hard to imagine but it was done tastefully and made complete sense.
This is not a book I would normally pick up, and not one I would class as a favourite. However, I can confidently say that the author has an immense talent and a storytelling ability that rivals no other. His imagination and ability to convey this story in a meaningful manner is nothing short of profound. This book is the familiar face and breath of fresh air we all need.
Read an extract from The Big Yaroo here