The fourteenth novel from Irish author, Sinead Moriarty, is a tear-jerker, to say the least.
Seven Letters is an agonizingly gripping read, a heartbreaking tale of the loss of hope. With heart-wrenching decisions to be made, and an innocent child to be convinced that her mammy will get better and be able to see her on her Communion day, the saga is captivating from beginning to end.
Sarah is loving mother to Izzy and perfect wife to Adam. After trying for years, she is finally pregnant with her second child and is excited to become a mother once more. However, Sarah begins to get headaches and one day collapses, which leaves her in a coma suffering with a brain injury. The reality her family now face is no longer a hopeful one.
Sarah's firm but fair older sister Mia is struggling to handle the news, as is their father Charlie, but Sarah's husband Adam is grappling to keep going. Unable to hold himself together, take care of his daughter and make decisions, Adam pushes the family away. As the days turn into weeks, and Sarah's body begins to shut down, the family have to ask themselves, what do they do next?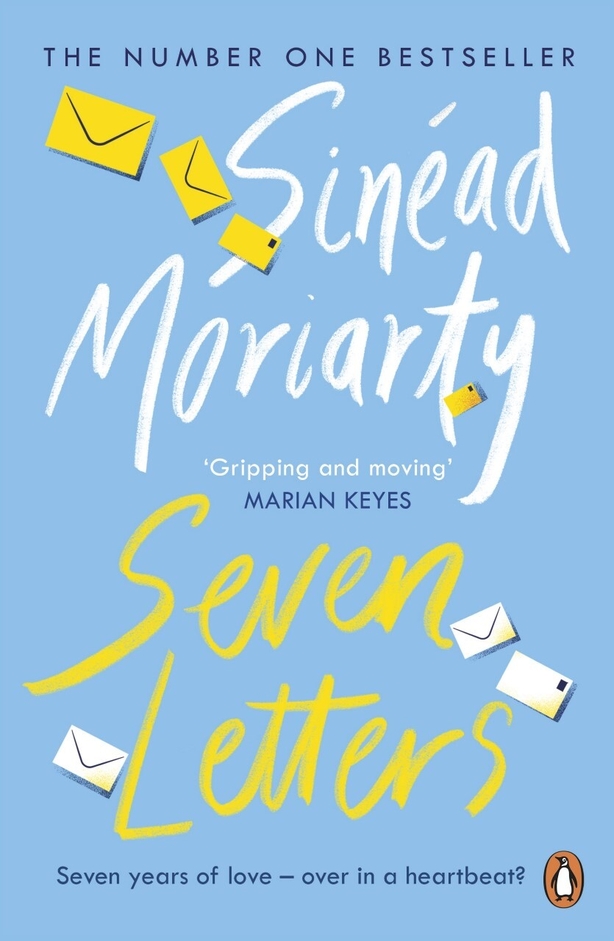 This was one immensely emotional read, the thought-provoking story delves into issues of morality while also exploring each individual character's emotional response. Multiple perspectives afford a well-rounded insight into the life of the family, and what is important to each individual character. It gives readers the opportunity to relate to different characters and discover how each character wants to do right by their family.
However, the book is not entirely perfect. Some aspects of the storyline were unnecessary and seemed to drag it out, I had hoped that towards the end of the book the small sub-plots would assist in the progression of the main plot - unfortunately that did not happen. For a book entitled Seven Letters, there did not seem to be enough emphasis on the actual letters. I had anticipated that they would have a more prominent role in the story, but readers never even found out what they contained.
That said, I would recommend this book to readers who want to have a good cry. I finished it in two days as it was captivating and engaging. Seven Letters is an emotional roller-coaster that you have to ride out.