In the Poetry Programme on 20th October 2019, at 7:30 pm on RTÉ Radio 1, Paula Meehan gives a mesmerizing performance at an event hosted by Olivia O'Leary and recorded before an audience in Donegal - listen to the show above.
In July 2019, Paula Meehan, former Irish Professor of Poetry, was at Glebe House and Gallery in County Donegal to take part in the Heart of Summer series of events, organised by Poetry Ireland and the Office of Public Works.
This episode of the Poetry Programme brings you part of that evening's performance; in a lively discussion, Paula speaks with Olivia O'Leary about her childhood, her education and her discovery of the classics, and reads a selection of poems old and new.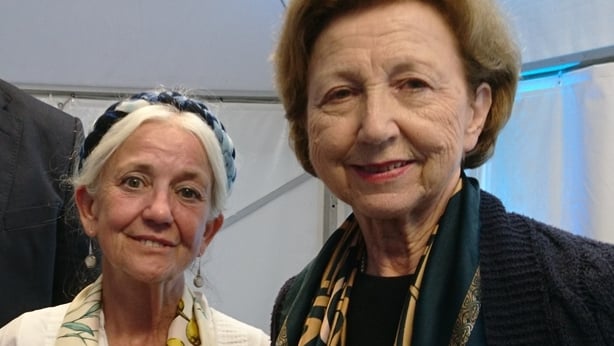 The Poetry Programme will bring you more interviews and readings from the Heart of Summer events later in the series.
The Poetry Programme, Sundays at 7:30 pm on RTÉ Radio 1 - listen back here.