The Poetry Programme Sunday 16 September 2018
Olivia O'Leary explores the diverse and vibrant world of poets and poetry in The Poetry Programme on Sundays at 7:30 pm.
You can contact the Poetry Programme by emailing poetry@rte.ie, tweeting @PoetryProgRTE, or on our Facebook page www.facebook.com/RTEPoetryProgramme.
You can also listen back to all previous programmes in the Programme Archive (see above right).
The Poetry Programme: For everyone who loves poetry. And those who just don't know it yet.
A Rockfinch production for RTÉ.
Series Producer: Claire Cunningham. Executive Producer for RTÉ: Elizabeth Laragy
On the Poetry Programme on Sunday 23rd September at 7:30 pm Olivia O'Leary meets the remarkable Pakistani-born poet Imtiaz Dharker, and Cahal Dallat reads the title poem from his collection 'The Year of Not Dancing'.
The Poetry Programme Sunday 16th September
The Poetry Programme returned for a new series on Sunday 16th September 2018 at 7:30 pm on RTÉ Radio 1.
The first programme in the new series brought us back to the sun-drenched days of July when Poetry Programme presenter Olivia O'Leary hosted three live events, which were produced by Poetry Ireland in association with the Office of Public Works.
The events were recorded for the Poetry Programme, and the programme on Sunday 16th September brought us readings, interviews and music from the first performance, which took place in the dining room of Emo Court, Co Laois. Olivia's guests on the night were poets Kerry Hardie and Pat Boran, and uilleann piper David Power.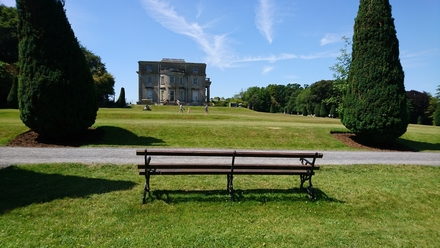 Emo Court
Kerry Hardie lives in County Kilkenny with her husband, the writer Seán Hardie. Her poems have won numerous prizes and her poems have featured in six Bloodaxe anthologies. She has also published six collections with Gallery Press. Her seventh collection, The Zebra Stood in the Night, was published by Bloodaxe Books in 2014 and shortlisted for the Irish Times–Poetry Now Award.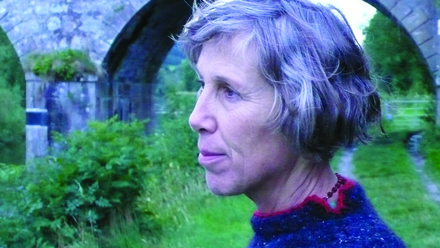 Kerrie Hardie
Poet, writer and broadcaster Pat Boran is one of the best-known of his generation of Irish poets. He has published more than a dozen books of poetry and prose, among them Waveforms: Bull Island Haiku (2015) and A Man is Only As Good: A Pocket Selected Poems (2017), as well as the humorous memoir The Invisible Prison (2009), and the popular writers' handbook The Portable Creative Writing Workshop, now in its fourth edition.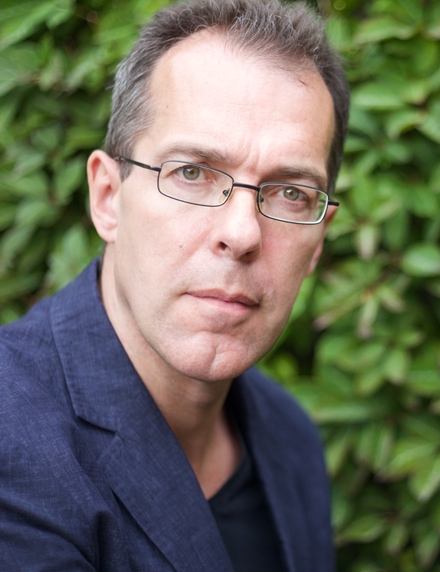 Pat Boran
Uilleann piper David Power enthralled the audience at Emo Court with his piping that opened and closed the evening (although his tin whistle playing rather startled the snoozing guide dog).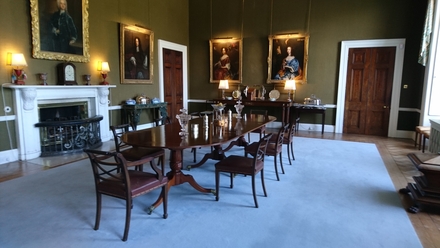 Emo Court Dining Room
This and all previous episodes of the Poetry Programme are available to listen back to after broadcast on the RTÉ radio player.
The Poetry Programme is a Rockfinch production for RTÉ. Series Producer: Claire Cunningham.
About The Show
Olivia O'Leary explores the diverse and vibrant world of poets and poetry. A Rockfinch production for RTÉ.