Set on the vast expanse of a never-ending sea, Paul Lynch's new novel, Beyond the Sea, is a stirring tale of two South American fishermen and their struggle to survive in the face of catastrophe.
Irish author Lynch has mastered the art of capturing his characters' anguish, and there is an enigmatic lyricism to his storytelling.
Bolivar is a weather-worn fisherman with years of hard-won experience behind him. His leathered and wrinkled face, along with his toughened and calloused hands, are merely reflections of his gruff, hardened nature. The teenage Hector is yet to earn his sea legs. Despite Bolivar's instant disdain for the inexperienced, scrawny youth, he convinces Hector to join him on his fishing vessel for a fair share of Bolivar's take-home pay. It's a sweet temptation for a young greenhorn.
Bolivar and Hector set forth to open water to cast their nets as other boats are returning to port in anticipation of foul weather. As the storm begins to rage, Hector freezes, but the experienced Bolivar is in no doubt this is one of the many tantrums the sea has thrown at him. It will be one of the many he has ridden out and conquered. Tomorrow he will laugh about how scared the youth was, tomorrow he will be is in Rosa's bar laughing about the whole affair. This assumption made by the headstrong Bolivar, however, is entirely incorrect.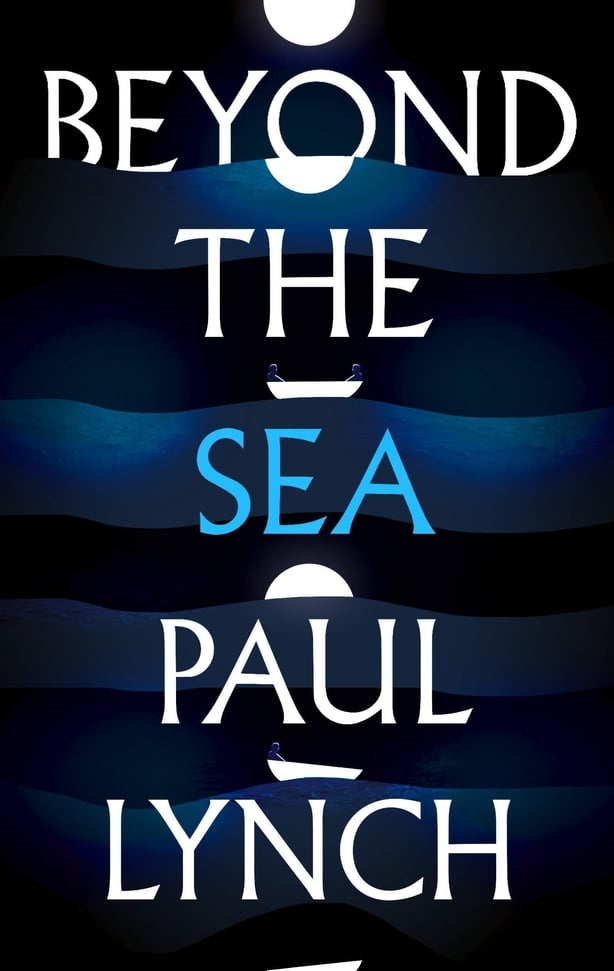 The storm engulfs the fishing vessel, destroys the fishermen's motor and communication equipment and soon the pair are left afloat and abandoned on the Pacific Ocean. Starvation, sunburn, dehydration and madness are their lot. They are not the men they once were on the outside, or more significantly who they thought they were on the inside.
As the days roll into one another, Bolivar reflects on his sinfulness. Against the backdrop of a blazing red-hot sunset and ominous everlasting night, he holds court within himself. What type of man is he? Is this what he deserves? What could he have made of his past life? His past actions reverberate through him a thousand times over.
Lynch triumphed with Grace, his penultimate, Famine-themed novel and he does so again with Beyond the Sea. The story is fantastically written, a truly magnificent portrayal of the gritty battle between despair and hope. What choice is there but to give in to hope or despair? Are the pair fated to be damned or saved?
You'll have to read the book to find out.