I am Dynamite!, Sue Prideaux's compelling biography of the philosopher and poet Friedrich Nietzsche (1844-1900) which won the Hawthornden Prize this year, has just appeared in paperback.
Friedrich's father, Karl Ludwig, a Lutheran priest, died in 1849, from softening of the brain, surely a quaint usage though perhaps acceptable-sounding in German. Friedrich was only five years of age at the time of his father's passing. He was caught thereafter between the care of his mother Franziska and only sister Elisabeth, whose attempts to control him throughout his life he valiantly resisted.
One of the most pathetic photographs in the book is captioned in fairly plain terms by the author as follows: Elisabeth poses lovingly over the brother in her power. Right beside it is the young philosopher and his mother, an image whose caption runs: The insane Nietzsche in his mother's care, 1890.
A fiercely self-critical individual, Nietzsche later recalled his gymnasium, or secondary school years. "I wrote poems and tragedies, blood-curdling and unbelievably boring, tormented myself with the composition of orchestral scores, and had grown so obsessed with the idea of appropriating universal knowledge and universal capability that I was in danger of becoming a complete muddle-head and fantasist."
He suffered from a catalogue of ailments, some of them psychosomatic perhaps, and the list included excruciating headaches, stomach troubles leading to nausea, ongoing problems with his eyesight - he wore a green visor and green-tinted spectacles to shield his eyes when outside. The harsh light of his beloved Swiss Alpine peaks were not kind to his eyes, but he worked out his philosophical aphorisms best while walking at high altitudes.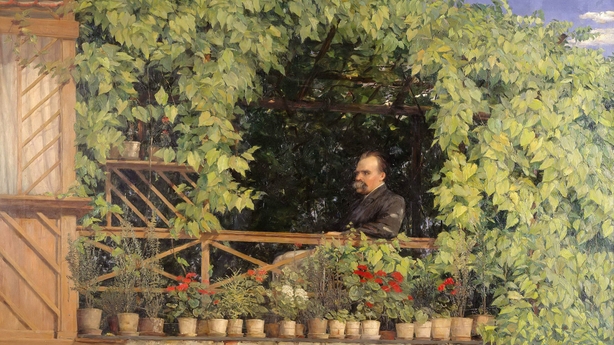 The worst thing that befell him, aside from regular bouts of economic hardship, was his almost naive propensity for befriending the wrong people, notably that insufferable ass, Richard Wagner - great music, shame about the personality -  and his frightful mistress Cosima, the daughter of Franz Liszt.
He seemed to blow hot and cold with Wagner, and hissy fits were the order of the day involving both individuals. Slights were felt about musical composition sufficiently unappreciated or plain ignored, or frostiness about cool receptions of philosophical tracts sent as gifts by the obsessive Nietzsche to Wagner and his concubine. One sees him, figuratively speaking, hanging on the telephone for a response in that besotted period of the Wagner-Nietzsche nexus. 
The early years of their friendship were intense and the young philosopher, poet and composer was a regular guest at the composer's airily spacious Swiss home, Tribschen. A contemporary colour photograph, reproduced in the book, shows the house in its idyllic lakeside location near Lucerne, with the snow-capped mountains in the background. 
Both Wagner and Nietzsche had grand, over-sized visions - megalomaniac certainly, in the case of Wagner - but ultimately they fell out and the quiet-spoken, low-key Nietzsche seems to have resisted the composer's showy vulgarity. Wagner and indeed Cosima's anti-Semitism was anathema to Nietzsche, who had to deal with the same sentiment in his publisher, Schmeitzer. The publisher, incidentally, sold only about 100 copies of each of the four books contained in Nietzsche's Thus Spoke Zarathustra following print runs in each case of 1,000 copies.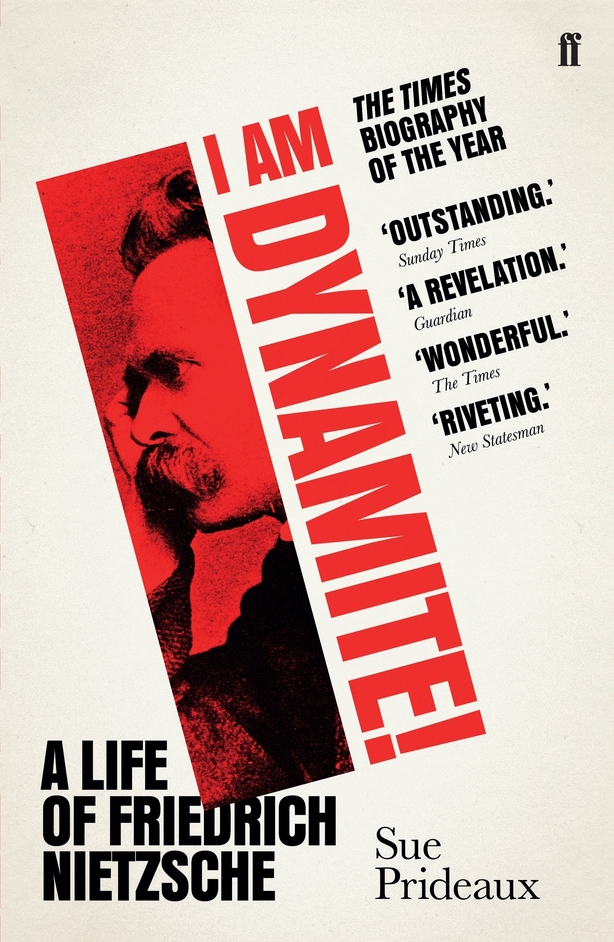 In Bayreuth, Wagner ran up debts during the construction of his opera house and the mounting of his Ring cycle of operas whose commissioned costumes proved a great disappointment and looked ridiculous. Some of the time at least he funded his projects under the patronage of King Ludwig, whose brain had also alarmingly softened. He frittered away his German marks on frivolities and on one occasion he wrote to Nietzsche in Basle asking him to find him some silk underwear for himself. With friends like this, who needs enemies?
Other ill-advised friendships - it does not seem quite the correct term - included the femme fatale, Lou Salomé and the self-styled 'ethicist' Paul Rée. Salome was a manipulative individual who played Nietzsche off against Rée and they formed an odd trinity indeed.
Thus Spoke Zarathustra, published in 1883, posited the notion of the Übermensch (Superman) as an objective for humanity to aspire to. Given the company the philosopher kept and the time spent agonising about trivialities, it is a mild surprise to your reviewer that The Death of Tragedy or Thus Spoke Zarathustra got written at all.
Read Paddy Kehoe's review of John Kaag's Hiking with Nietzsche, which appeared earlier this year here