Kevin Barry's 224-page novel is a darkly comic, endearing snapshot of two old time Irish gangsters as they await the arrival of a loved one at the port of Algeciras in Spain.
Maurice Hearne and Charlie Redmond are two men in their fifties whose bodies and hearts are scarred with the aches and pains of a life on the dark side. Sometimes friends, and sometime enemies, the two have experienced the best and worst of each other.
Personally speaking, Maurice? My arse isn't right since the octopus we ate in Malaga. Is it saying hello to you, Charlie? It is, yeah. And of course the octopus wasn't the worst of Malaga.
Like Waiting for Godot, two men are waiting for something. The someone in this instance is a lost daughter who is on her way, or may have already been or who may never come at all. The two stand and sit with quiet patience, talking about not much at all during their vigil, while still managing to incorporate reflections on love, violence, superstition and Irish mysticism and drugs.
They look into the distance. They send up their sighs. Their talk is a shield against feeling.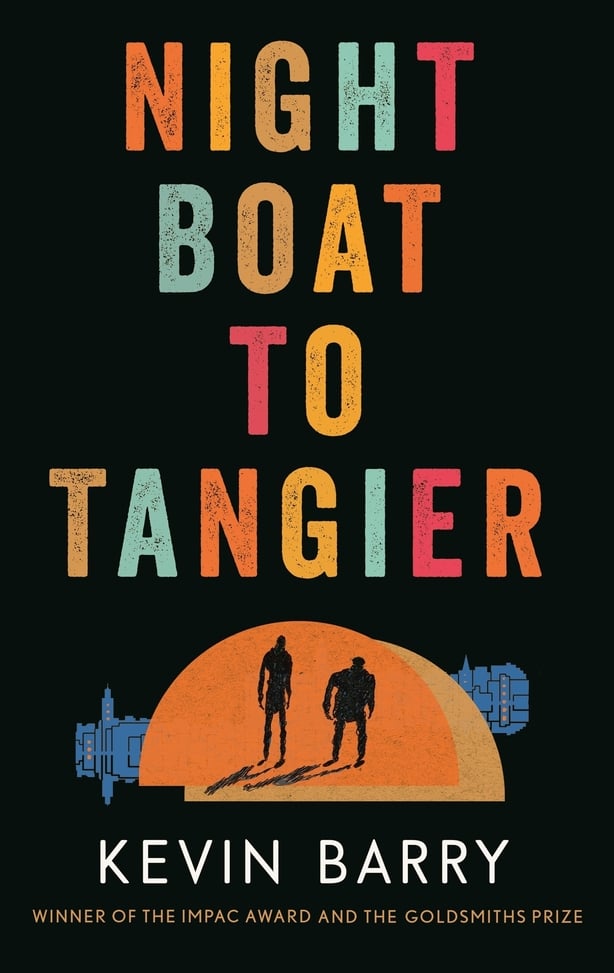 The men's regret and heartbreak is tangible, both having at one stage lovers of the same woman. Now they are like two estranged fathers, searching for that woman's boho wandering daughter, named Dilly.
They recall lives of some extravagance and wealth, multiple houses, cars, investments, travelling the world, running out of places to frantically hide mounds of cash. Ultimately, Maurice and Christopher are old-time gangsters out of pocket and out of touch with today' s gangs.
The appeal resides in the banter between the two men, which is tinged with the menace of past crime. The presentation and delivery is not unlike the style perfected by Roddy Doyle. Night Boat To Tangier is a great little read, delving into moral, spiritual and light-hearted themes.