This book by former family doctor Liam Farrell from Crossmaglen in Armagh has been out a little while and I have come to it late. But it has been worth the wait. Are you the f**king doctor? is largely a collection of the medical doctor's columns for various publications over 20 years, periodicals such as the British Medical Journal, GP and others. His stories from the coal-face of general practice on the Irish border are fascinating and there is much humour, a lot of it very dark.
The opening of the book is a searing account of his addiction to morphine for a period. Liam Farrell admits that he does not know how it started and that he should have been happy. He had a steady and fulfilling job, a wife and three children whom he loved and who loved him.
He had many friends and a beautiful home. He explains the clandestine nature of the addiction, hiding the needles and other materials which would expose his problem, but also how the rush came on with the drug and disappeared so quickly. Then the cold turkey if he could not secure another fix in time. He has been 10 years clean now and for that he is grateful to so many people who helped when he was fighting for his life. The message is one of hope.
The columns are broken down in chapters with various topics. On love and sex, he tells us that he remembers the first time he had sex, as he still has the receipt. He explains how some female patients took the wrong impression. For example, taking blood pressure cannot in any way be construed as an erotic activity but one patient said: 'The way you touched me just now, I definitely felt something. You can't hide your feelings'. However, Dr Farrell pointed out that his feelings were irrelevant, he was not a man, but a doctor doing his job. The patient asked: 'So our love can never be?' 'Never', said Dr Farrell, to which the patient replied: 'Well in that case, can I have some antibiotics then?'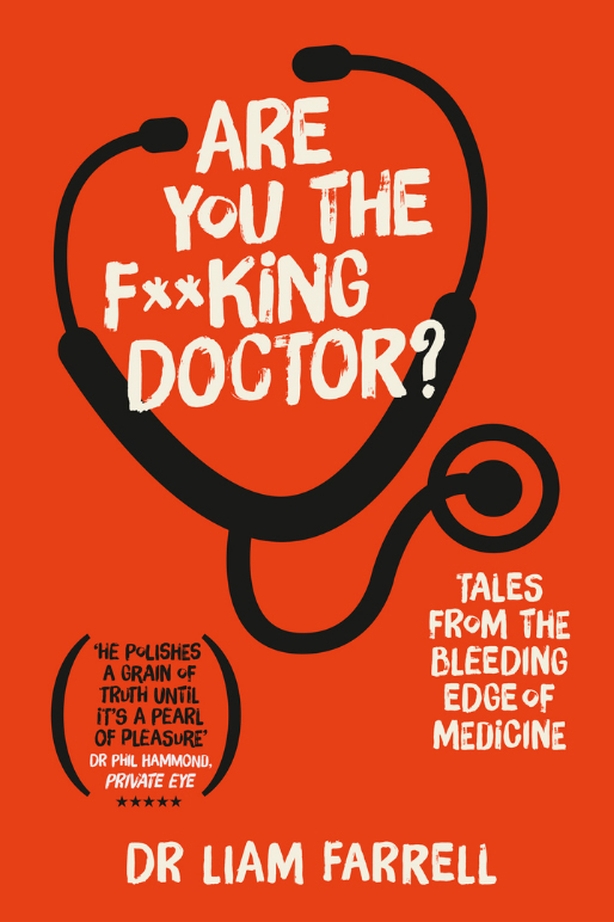 He explains the world of general practice well. Anything can walk through the door of the surgery and whatever it is, GPs have to handle it. Like patients bringing in bowel motions. In one case the woman said the bowel sample was 'not mine, it's my husband's'. That's what couples in love do for each other, if they have concerns about their partner's health.
He explains how GPs are 'generalists', who see everything and that is why there are consultants who are specialists. If everyone could just go and see a specialist whenever they wanted, the specialists would be seeing too many people with nothing wrong with them and soon there wouldn't be specialists at all. Dr Farrell says that healthcare is trying to square the circle of ever-expanding needs, unrealistic expectations and limited resources.
Like many a health and medical journalist, Dr Farrell has had his share of medical meetings and conferences. He observes that in photographs of any medical meeting, the good-looking ones are always the drug reps. He also suggests that every conference should have a fake last lecture, because, he reports, the real last lecture is always given by a second-rater and the attendance is always threadbare. That's because the delegates have already signed in for their continuing medical education points, and have sneaked off early to get a train, have a few beers - It's that kind of book.