Resident in America since 1982, Eamonn Wall has been a keen student of the literary currents that ebb and flow between his native Ireland and his adopted land, as these perceptive and engaging essays testify.
Wall, a renowned poet, is Professor of International Studies and English at the University of Missouri-St Louis, following teaching stints in Omaha, Milwaukee and New York. He has a thriving academic career that has endured through almost four decades.
Born in 1955, in Enniscorthy, Wall has travelled far and wide within the United States and wears lightly his immense knowledge of the Irish-American literary landscape. At present, the Wexford-man is vice-president of the Irish American Writers & Artists Association.
In his latest work, the 212-page From Oven Lane to Sun Prairie – In Search of Irish America, the writer investigates the work of a number of Irish poets and how their lives and work have taken colour and texture from stays in the USA. The traffic isn't just one way and veteran American poet Jean Valentine is viewed here as a resident of Ireland. Valentine, a National Book Award winner, was born in Chicago in 1934. Married to the Irish artist Barrie Cooke - they met as students in Boston - Valentine lived near Lough Arrow in County Sligo from 1989 to 1996. She taught creative writing with Kilkenny VEC in the 1990s and Ireland left its permanent imprint, as Professor Wall's essay reveals.
Still following Irish connections, but departing from literature in this instance, Eamonn Wall travels to New Mexico to reflect on the life of the renowned artist Georgia O'Keeffe. He is just as entranced by New Mexico as the artist with Cork family roots was decades before he ventured towards Albuquerque and environs.
The author also explores Derek Mahon's relationship with New York, the work under investigation being the long poem, The Hudson Letter. The work of the Carrick-on-Suir poet Michael Coady – he of the Oven Lane of the title, which is also the title of one of Coady's books - is investigated in light of his great-grandfather's emigration to the USA.
An account of poet Robert Creeley's indifferent sojourn in Finland proves an interesting diversion. Indeed, the essay, while ostensibly a side-road becomes central to the book's argument, through the manner in which it links America, Ireland and Finland in Professor Wall's mind-scape.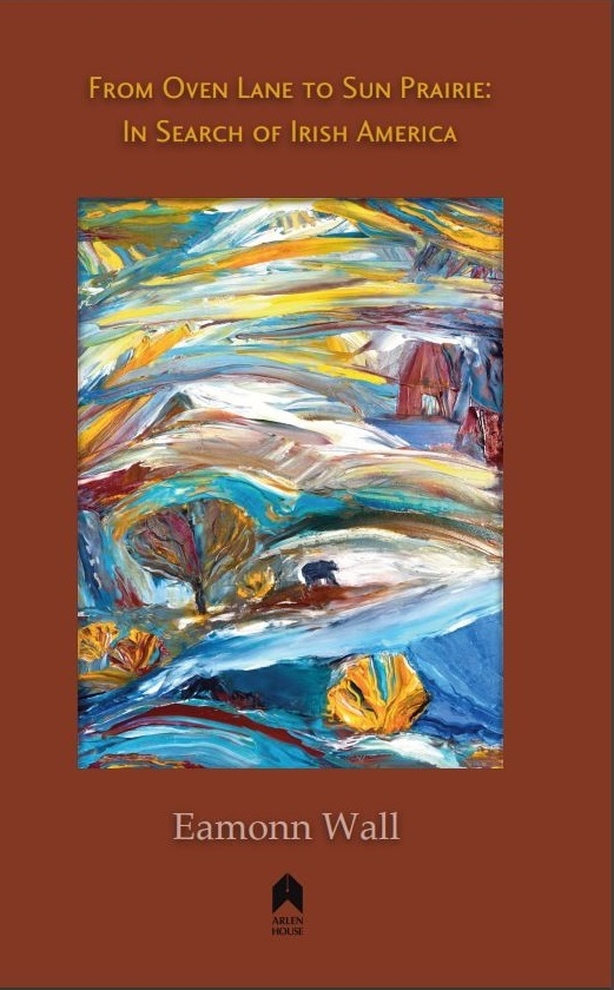 Given Creeley's rather diffident and tentative relationship with Finland, it might have been an equally interesting tack if Wall had written the piece concentrating on his own experiences, rather than those of the Beat poet. 12 years ago, he spent some months in Helsinki on a sabbatical from teaching duties in Omaha and he loved the place.
In the course of the essay, the author reflects on the position he found himself in on this rare trip outside of his usual America-Ireland two-way street. "Though becoming an American citizen had clarified things by squaring the reality of where I had lived for twenty-five years with the travel document I bore, it also, as I was often reminded of on this visit to Helsinki, led to confusion because no one I spoke to believed, or wanted to accept, that I was an American."
Wall also takes soundings on Eavan Bolands's Irish-American trajectory while Rory Gallagher's American blues heart-land is implicit in an affectionate essay on the late lamented musician. Wall has long been a fan.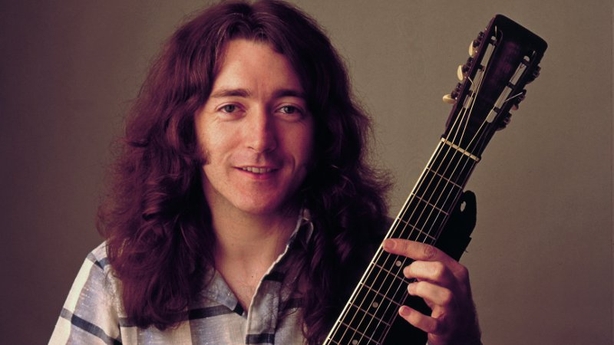 In sum, Professor Wall brings to his discourses that amiable bent that extensive, voluntary journeying throughout America has nurtured in him. In his introduction, the writer recalls how America got to him early, through the myriad TV programmes streaming across to Teilifis Éireann in the 1960s, along with the cowboy pictures he saw at the long-gone Astor cinema in Enniscorthy.
These illuminating essays draw new contours on the literary map of Irish-American relations. Professor Wall has sought out new angles, new ways of seeing and tilled new fields of inquiry in the Irish-American story.