Poet Pat Boran sees clearly, without clutter, literary pretension or obfuscation and wants too that his readers see exactly what he is seeing.
His is a measured, humane voice in these 90 pages of new poems. There are no flounces and flourishes, or attempts to elevate the poetic voice into Olympian company through a feat of name-dropping. There are no precious poems addressed to long-dead poets.
One of the finest poems in the collection, Dysart Woods, sees the poet take a break in a favoured boyhood spot. He is on the way to visit his mother in a nursing home, and from the off, one feels the poet's easy familiarity with these woods near Stradbally in County Laois. It is the poet's vision alone, no one is borrowed to hold the field glasses, he does not scrabble around for literary exemplars.
The poem features an entrancing description of a beech tree, an image that truly soars into the empyrean.
Along the curving path, one tree/stands out among all the rest/that echo it. A common beech,/
it branches, at about face-height,/into two, then, higher up,/a few feet closer to the light/
(a year or two, perhaps, in time) /seeming almost to doubt themselves/the two parts merge back into one/
before, farther up again,/the one divides, and spreads, and spreads,/
that indecision left behind...
There is a sure-footed rhythm to these lines and they confirm that the best poetry is often the poetry that entrusts its coded themes to nature. The poem, in other words, that confines the self to the sidelines where its consciousness, fragile and uncertain, can yet be sensed.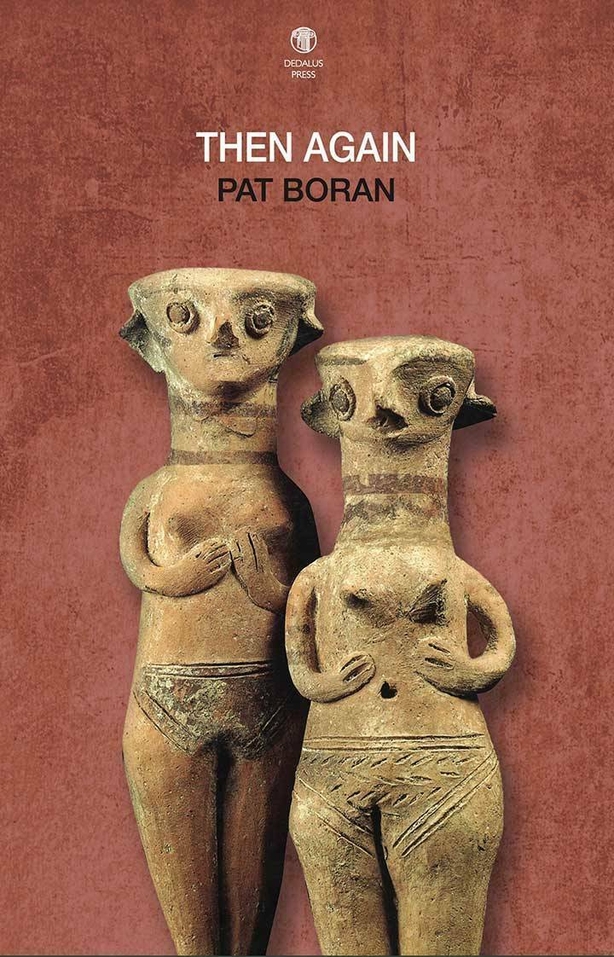 This is a Book, written in memory of the poet Philip Casey, appears to probe, like a water diviner, for the well-spring of poetry. The book of verse worth its salt is an event worthy of celebration is the message, and a good book of verse comes to life again each time 'a passing breeze/or a breath turns over the page, 'as the closing lines suggest. Earlier, the poet has noted:
This book, and the words it was made/to protect, came later, and was far/ from guaranteed.
The poem seems to suggest that nothing is guaranteed in poetry or creativity of any kind. At the very worst, you may no longer find the words to put into any putative book, you may lose your voice as you wish to hear it yourself - never mind the reader for a moment. You may shun, or have misgivings about your own verses, even after they appear in a book. The process is indeed delicate.
The Beaten Track is a reflective poem about travels and memories, a poem which faces up to the kind of emptiness that can beset the traveller in an idle moment, that sullen awareness of irrevocable or unrecoverable days, in search of lost time.
And every now and then you weigh a coin,/trying to conjure the image of a place,/ a face, the exotic music of a name,/and find there's nothing left.
Yet there is an optimistic tinge to much of what Boran writes and this elegant, resonant poem closes with an image of blemished wood polished by the barman which comes up 'clear as glass.' There are so many fine poems here, poems from the perspective of the poet as son, father, brother, partner, friend. There are existentially-inclined, absorbent poems that steal upon the reader, such as Roundabout and Bus Journey. Then there are the enigmatic lyrics, The Children of Alcoholics and Falling, open-ended somehow and provocative. Reading the collection, you have the sense of wading with deceptive ease into deep waters.
Hear Pat Boran read his poem, Lining Out, about his experiences as a boy on the field of play and see Lining Out come to life in a series of stirring images here. The poem features in the new collection, Then Again.
If this doesn't get you in the mood for #DUBvMAYO, nothing will...

Watch @MayoGAA v @DubGAAOfficial - https://t.co/YmVQMNOkM0#rtegaa pic.twitter.com/ONFafeQff0

— RTÉ Player (@RTEplayer) September 15, 2017
The brilliant Sarcophagus of Giovanni Cardenas celebrates the bond between man and dog as depicted in ancient Siracusa (Sicily), while a companion poem, After Rain is also set in that storied city. The Wardrobe, a truly charming poem, finds something numinous in the music of vacant clothes hangers at rest. The poem is dedicated to one Fernando Trilli, and one senses the warm glow of friendship between poet and dedicatee, however brief or lengthy that friendship may have been:
someone watches over me with kindness,/the empty hangers chime inside like bells.
Calligraphy, on the other hand, is a short but potent vignette of summary imperial fillicide from ancient China, a poem which has the dusty gravity of one of Cavafy's brief chamber histories. 
These are splendid poems, comprehensive and wide-ranging in their subjects and themes, profound in their feeling, making for one of the finest collections to appear in recent times.
We need your consent to load this YouTube contentWe use YouTube to manage extra content that can set cookies on your device and collect data about your activity. Please review their details and accept them to load the content.Manage Preferences