Irish author Nicole Flattery has signed what is known as 'a six-figure pre-empt' for foreign publication of these stories, with a novel also in the package. Rueful and impish in tone, Flattery skillfully controls and manipulates her dark materials.
In the title story, Show Them A Good Time, a young woman becomes a petrol station attendant in her hometown, recalled by her as a place where people stepped out of their cars to retch before moving on. She thinks too much for a petrol attendant, or indeed for the requirements of any job. The garage is an eerily quiet place and, as an apprentice, she is not allowed to serve customers. There seems to be no staff much anyway, apart from her young male colleague who is also learning on the non-job.
The young woman has a history of involvement in porn and prostitution, referred to in passing. The person designated to assemble files on each of the staff has had trouble deciding how to describe her on her folder - she finally comes up with Whoring Around. Meanwhile, a woman known as Management appears from time to time in this weird parallel universe.
In this story only, Flattery somehow resembles Julian Barnes in his lighter moments, the surreal corners of suburbia et al. Her parents, the protagonist-narrator explains, `had a fierce bond I admired. They had refined the habits of the long-married - saying nothing and then saying everything twice.' Later she writes of her mother and father: ' They had seen boredom, stared it straight down, and survived.' This is the kind of zippy, resonant line that Flattery can polish off at home and then pass off easily in her fiction.
In Sweet Talk, the teenage protagonist falls for an Australian in his mid-thirties who works rather ineptly for her father, staying in a nearby caravan. A certain Genevieve duly arrives. `It was my first encounter with jealousy and I took a lively interest in it. She was ancient. She was twenty- four. ' Elsewhere in the story, `The Missing Women of the Midlands peered out of the papers; their vague and vanished faces seemed to understand the tedium of the heat.'
Abortion: A Love Story relates the individual stories of Natasha and Lucy, who are adrift in some unhinged way. Natasha rarely visits the computer room of the strange college they both attend, wary of checking her emails. The last time she opened one from an unrecognised account, she read scenes from her life, `written like the darkest play – her uninspiring daily routine, her arguments with her boyfriend.'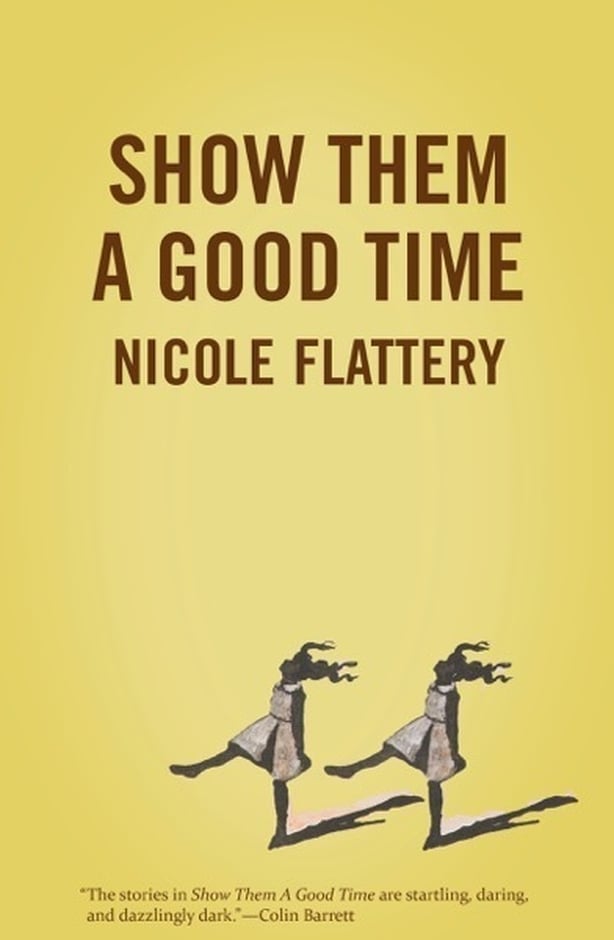 She feels she is being constantly watched, while a certain Professor Carr tries to make her less of a philistine by showing her films like Luis Bunuel's That Obscure Object of Desire. `Do you understand it's about the danger of possession and the futility of desire?' he asked.'
Lucy's appearance sees the action drift towards the staging of a rather bizarre play. The 76-page story, or novella, is an acerbic comedy of manners in the first part, Natasha's section. However, the author takes the thread elsewhere and I am not sure that its Theatre of the Absurd-style denouement works.
Flattery can, without fail, get to the essence of a relationship with a well-crafted sentence. The narrator of the impressive You're Going to Forget Who I Am Before You Forget Who I Am is a writer on a book tour. She speaks to her sister on the phone from various hotel rooms. `Whenever my sister asked about the tour, or my work, which she found confusing and opaque and sort of disagreeable, like I'd started an argument I refused to finish, I simply said, ''I love it. I really love. I believe in it." '
Not the End Yet skates expertly on the slippy dating rink, as experienced by the 41-year old female protagonist who at this stage can take or leave feminism. The story balances the work of trying to overcome loneliness through dating with the inevitably comic aspects. Towards the close, the apocalyptic narrative ventures into surreal territory, which the author can't resist. It works this time, as though, yes, a Buñuel scenario met up with an Almodóvar one. Flattery is interested in the parallel universe trope, but thankfully there is only a modicum, she is far too much invested in realism.
Flattery has an idiosyncratic stamp to her prose, an original style, and one can see the appeal for publishing house Bloomsbury, which has acquired these stories and a debut novel in what is phrased in book-industry speak , `a six-figure pre-empt.' The forthcoming novel, Nothing Special, follows two 18-year-old girls in New York who transcribe tapes at Andy Warhol's Factory.
According to The Bookseller, Nothing Special is scheduled for publication in 2021 and will explore "voyeurism, language, addiction, naivety and the divide between our public and private selves." In the meantime, there are these very fine stories to be getting on with.