Doireann Ní Ghriofa's latest collection, Lies, draws on poems from her three collections as Gaeilge, with the poet's own translations into English on facing pages. The book shows an invigorating yet subtle gift at play in both tongues.
In Ní Ghríofa's poem Faobhar an Fhómhair/Cusp of Autumn, included here, grandfather and grandson are casting stones into a river.
Preabann a bpúróga, sleamhnaíonn said/trí chraiceann na habhann. /Casann siad ciorcail chomhlárnacha,/ cuasanna a chnagann ar a chéile.
Watch: their pebbles soar, hopscotch,/then slip into the water's skin,/
sketching concentric circles that glint,/thin edges colliding on the current.
This, for some readers anyway, may be the best of what poetry does - the poet as painter, without posture, watching, recording, expressing the occasional deep regret, but veiling it a little, like a bard of the late Tang dynasty.
We need your consent to load this rte-player contentWe use rte-player to manage extra content that can set cookies on your device and collect data about your activity. Please review their details and accept them to load the content.Manage Preferences
Listen: Doireann Ní Ghriofa picks her favourite tunes with John Kelly on Mystery Train
Ní Ghriofa is an award-winning poet who has a burgeoning European reputation, having recently won Italy's Ostana prize. She sometimes employs that 'non-posture' posture, as it were, a deft agility with the wrist, flicking out the lines that make the conceit clear as that elemental water. The translations are not always literal and the renderings occasionally take slightly different tacks; lines may be placed in a different order within verses, a matter of syntactical organisation.
The poet-narrator is sensitive to her children's reactions when she reaches to kiss them in Leitreachas Statach/Static Electricity, whose opening line is strong: Scaoilim leo i m'ainneoin féin. I let them go, in spite of myself.
Solitude  - the same title in Irish and English - tells of a man rumoured to have sold his property for `a pillowslip of builders' cash and a palm-ful of cuckoo spit.' The poem thrives on hearsay, that double-edged sword which in its ostensible goal of demystifying, only builds the myth.
Each of the three verses begins with the words, `They say', and the man is said to have a boat, named Solitude, now lying under cobwebs in the cabin where his calves shelter and sleep. To draw in yet another language, Cherchez la femme - the potent last line of the poem encapsulates regret of a kind, veiled, of course, concerning a woman who has fled the scene, or perhaps she has died.
Tá deannach faoi bhláth/ ar an gcabhail, áit a bfhuil lorg lámh mná le feiceáil. Dust blooms/ on the hull too, where a woman once wrote a clue.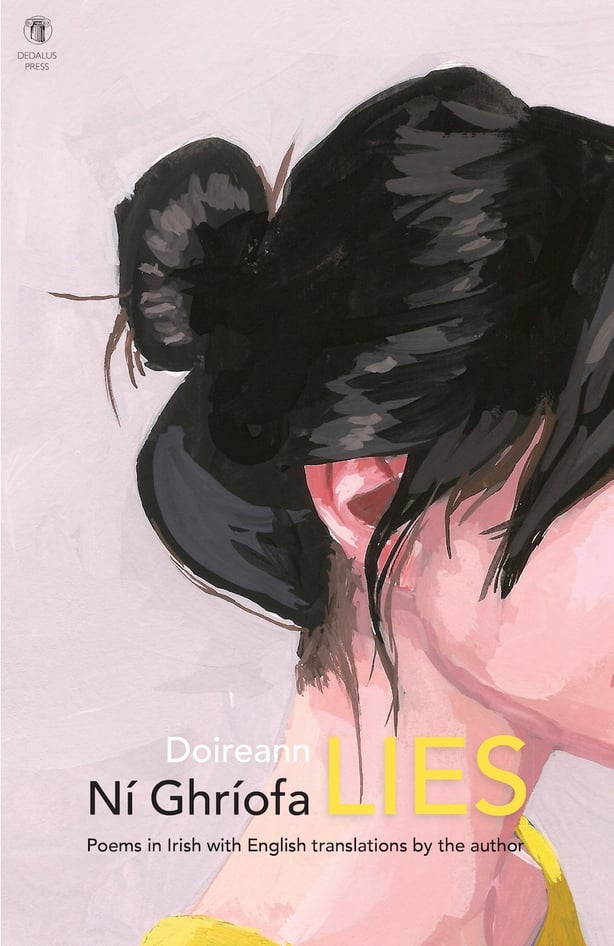 Like Lorca and his haunted Granada, the County Clare poet is closely attuned to the béaloideas and folklore of her Western shore.
Aside from its literary attributes, Doireann Ní Ghríofa's work is a repository of lore and knowledge. She makes her family heritage into exotic currency in the poem, An Bróiste Ruiseach/The Russian Brooch. Poets see animate objects where others see functional or decorative artifacts.
Tá an bróiste bodhar anois ar gach ach cuimhne sheanphort/ an chéad choirp a chaith é.
The brooch no longer hears us,
Although it still croons the tune hummed by the first body/to lift it.
In Tuathal/Counter-clockwise, the action of turning a key to bleed a radiator reminds the poet-narrator of her grandmother as a new bride, winding the clock in the kitchen of her husband's house. The sight of her proprietorially adjusting the timepiece antagonises her new father-in-law, as the clock had been his late wife's dowry.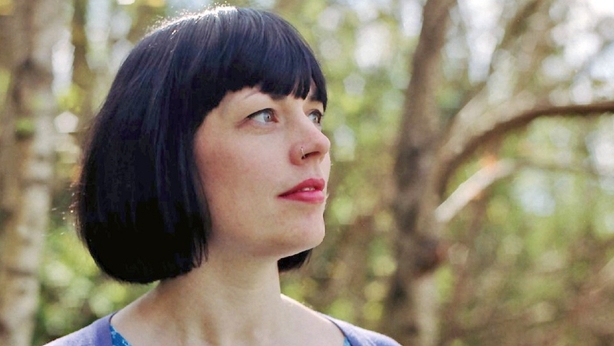 Another poem concerns infants, Sólás/Solace, a few dramatic lines that stopped this reviewer in his tracks. The souls of dead infants were believed to return as sedge-warblers to comfort their mothers with song, the poet tells us by way of a prefatory line of explanation.
Aithním do bhall broinne, a cheolaire chíbe/agus is fada liom go bhfillidh tú arís/chugam.
Little visitor, your birthmark looks so familiar. /Small warbler, listen, every night, I'll wait, /awake, facing north, until the last star-light fades. Find me child; I yearn for your return.
This is a poem of the first order, like many of the poems in Lies which work a kind of draíocht. In Doireann Ní Ghriofa's hands, the past is safe for the present.
Watch Doireann's Film poem