Jessica Traynor's delicate, subtly opaque poems are steeped in Dublin lore and history, particularly 18th century Dublin. Hers is a fecund imagination that occasionally embraces the Gothic and the ghostly.
Snow Ghost has the somnolent, grief-laden feel of a baleful fable or myth, the phantasm asking a penny for the wren that it says is its heart.
Went downstairs/while everyone slept/to find the snow ghost in the hall.
The Writer's House might be set in the same dwelling, this catacomb disturbed by passing ghosts.
The Quick, a challenging, impressive poem coldly embraces death, birth, pregnancy, life, and it is stark and elemental, reminiscent of the poems of Paul Celan.
Those dead and not dead/walking the knife bridge/those who clung to the heat of the herd
Held their children's hands/ stepped into silence
There are poems that flirt with satire Austin Clarke-style, poems like Census of Values, a modern-day gloss on Jonathan Swift, and part of a poem sequence which borrows from the Dean of St Patrick's for its title, A Modest Proposal. Citizens' Assembly mints a new coinage in the category of collective nouns, "a lechery of priests" and John Charles McQuaid is framed in a formidable entrance.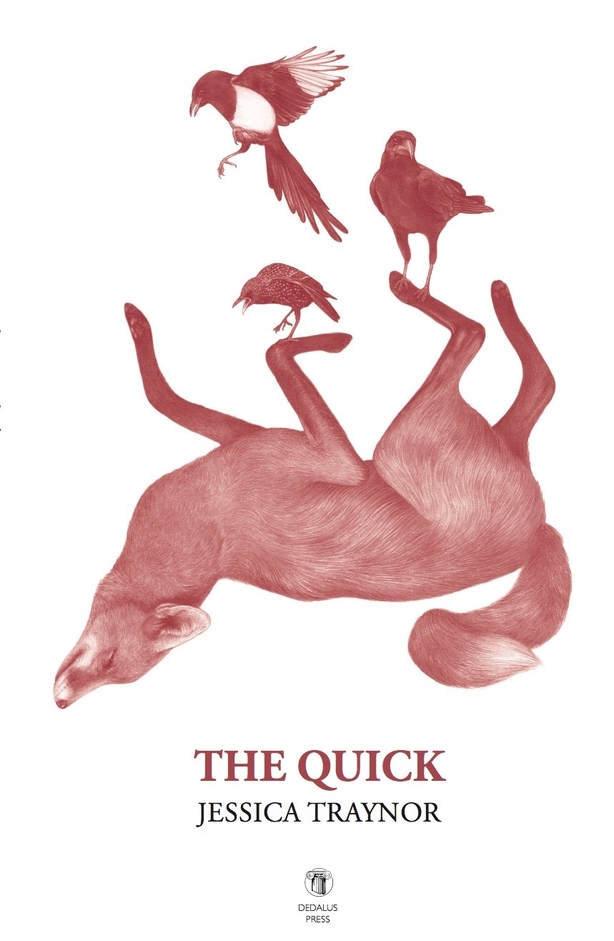 In Perseids, the poet-narrator joins a little boy and his mother looking at shooting stars on Camden Quay in Cork. The poem ends with a neat conceit, the little boy looking upwards, his star caught in the dark of his pupil. Elsewhere, The Diving Bell recalls the brave divers who worked Dublin port and the river Liffey.
Each man's demon whispered to him/ that if he lost faith in the physics/
Of the aching, rust-worn bell, / it might cave in;
That the Liffey, like any river,
Begrudging stolen land,/ might claim him as sacrifice/ for the insult of sewers, quay walls.
Listen: Jessica Traynor talks to Arena about The Quick
Swarm is one of the strongest poems in the book, working its way into our consciousness through a stately, supple rhythm that canters it along. The poem has a sense of omniscient majesty and gently introduces a topical theme, bees and their threatened lives. The phantoms of the dead bees are circulating with the live ones; the poem appears to posit the notion that living and dead are all the one in light of their collective doom, unless drastic corrective action is taken to address their endangered ecosystem.
bees long dead, bees soon to die,
as the ladder of evolution/reaches its vanishing point.
This wonderful poem should be put on the school syllabus right now - and all mature students of poetry should know of it too, and it should be translated, so that everybody will take notice.
Read Jessica Traynor's piece on her new collection, The Quick, here