Veteran novelist Dag Solstad is master of a certain brand of Norwegian neurosis, although perhaps it could be the generic, worldwide brand of that affliction that he is dealing in - who is to know.
His captivating novel, T Singer, first published in Norwegian in 2011, is the study of a man who, after years of putting on an acceptable face, must confront internal crisis. The tale is now published in a fluid English translation by Tiina Nunnalley.
After years of half-hearted, desultory graft in other fields of study, the eponymous T Singer - now in his mid-thirties, in a story which begins in the 1980s - elects for librarianship. Once qualified, he decides to settle for what he believes will be a comfortable, anonymous life in that very profession, in the small city of Notodden in the south-central Norwegian region of Telemark.
On the complicated train journey from the capital Oslo to Notodden - by no means a direct route, plotted meticulously in the narrative - he befriends a confident, gregarious businessman named Adam Eyde. Eyde too is a blow-in, temporarily living in Notodden. The men begin to talk, and Singer learns of the man's vision for Notodden as an IT paradise as well as a heritage and tourism mecca.
Norsk Hydro, the local hydroelectric power station is to be wound down under his supervision, industries such as the local ammonia factory have no future. It is the way to go, it is the 1980s. (Your writer Googled and discovered that there was an actual ammonia factory building in the city of Notodden, so Solstad has set his novel in real locations and the details of industrial history we can assume have reasonable accuracy.)
He is without a doubt one of the greatest novelists of our time, and T Singer is as good a place to start as any.
But back to the story. In Eyde's view, Notodden was ideally placed to become a thriving port, and it had not fulfilled its promise as a leading export hub to the USA and the UK, due to misguided thinking and lack of proper planning. Singer accepts Eyde's invitation back to his lavish residence where they drink copious glasses of whiskey, apparently with no damage, and around midnight snack on fish balls from a tin.
This encounter between the two men sets a curious scene, as thereafter, Singer barely meets Eyde again, their meetings confined to merely passing each other on the street. (Eyde does however give Singer the formula for a football betting system which proves somewhat useful later in the story.)
Thus the librarian rents a basement flat, eats his meals at the same restaurant every day and socialises to a modest degree with colleagues from his workplace. Very soon, his desire for privacy and anonymity goes out the window, in one fell swoop in fact - he falls rapidly in love with a ceramicist named Merete, who has a young daughter from a previous relationship. He moves in with her and then the real drama starts. To say more is to spoil.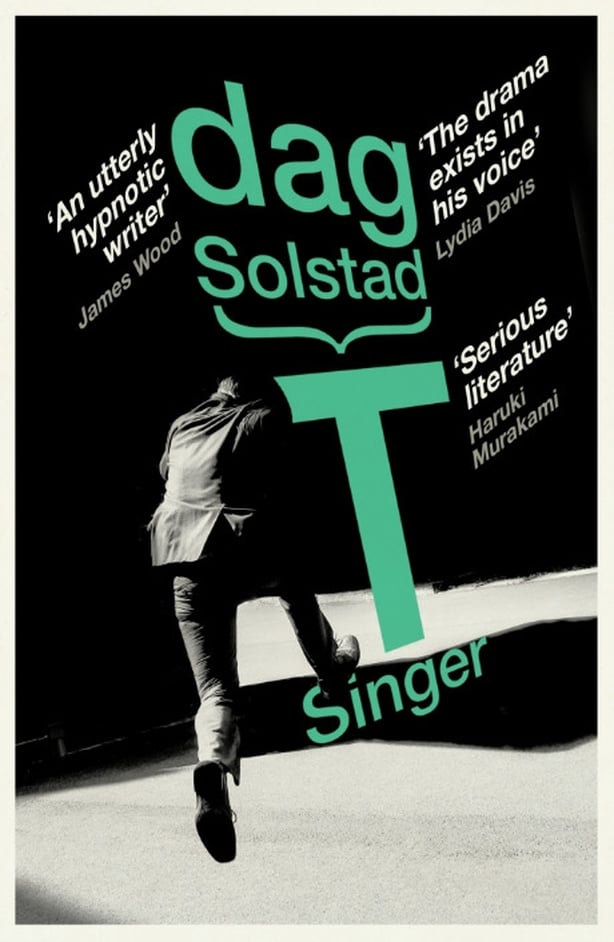 Solstad, who was born in 1941 in Sandefjord, is not a practicioner of Scandi-noir, as you might expect - he is rather the heir in some fashion to his illustrious countrymen, Henrik Ibsen and Knut Hamsun, teasing out a moral, observing human behaviour that in some ways looks fated or doomed.
The author presumably pre-dates the current vogue for such Scandinavian crime, and yet he can ratchet tension in his own way, making occasional authorial interventions in the narrative, in an omnisciently curt, at times almost dismissive voice.
Singer is a puppet of some kind, he is an object lesson in neurosis or insecurity, manipulated for the guileful author who sometimes speeds the action up as though eager to get on with a message of some kind. Solstad's objective is to dramatise an oblique moral, developed ever so cagily and astutely in the 260-page saga. Its ramifications could keep a book club going for weeks, ripe for speculation and response.
Solstad is not a practicioner of Scandi-noir, as you might expect - he is rather the heir to his illustrious countrymen, Henrik Ibsen and Knut Hamsun.
It's not just a slice of Norwegian life, and it would be indeed glib to suggest that T Singer was a novel that was just about skewering bourgeois pretensions, or portraying the fragility of man who wears masks to make himself feel right with the world.
There are too occasional lyrical passages which have a fecund beauty: He had a sense of the time in which he was living, here in this town. He enjoyed himself. In mid-August he could now and then catch the first whiff of autumn in the air, a slight trace of chill in the mild breezes, and Singer found himself thinking that he was looking forward to the autumn...
Dag Solstad is a leading novelist in his native land, and is the only author to have won the Norwegian Critics Prize three times. He has also won many other Norwegian and international prizes. Three of his novels published in English – Shyness and Dignity, Novel 11, Book 18 and Professor Andersen's Night (read our review here) – have been listed for the Independent Foreign Fiction Prize. He is without a doubt one of the greatest novelists of our time, and T Singer is as good a place to start as any.