On this week's RTÉ Book Show, Regan Hutchins gets to grips with one of his favourite novels: Tristram Shandy by Tipperary-born writer Laurence Sterne. Listen to it above.
The only problem with that is Regan hasn't finished it.. yet! 
Actually, that doesn't really matter. Most of the guests on this week's show reassure him that finishing the book isn't the point. Enjoying it is. 
The first volumes of Tristram Shandy were published in 1759 - the same year Guinness was first tasted! The full title of the book is The Life & Opinions of Tristram Shandy, Gentleman and it is supposed to be the story of Tristram's life from the moment of his conception right up the present time where he is writing at his desk. It was published over nine volumes, and a lot of it makes very little sense.
We need your consent to load this YouTube contentWe use YouTube to manage extra content that can set cookies on your device and collect data about your activity. Please review their details and accept them to load the content.Manage Preferences
It's full of bewildering digressions taking the reader away from the story of Tristram's life via philosophy, medicine, law, anatomy and theology. Nothing much happens in the novel at all. 
If you haven't read it, don't let any of this put you off. As our guests all agree, Tristram Shandy is a lot of fun. It's full of some endearing characters, such as the wounded soldier Uncle Toby and his loyal companion Corporal Trim. It contains great humour, marvellous prose and some sharp observations on the world and its inhabitants still relevant 250 years after the writer's death.
Our contributors to this episode are on hand to guide Regan around this novel.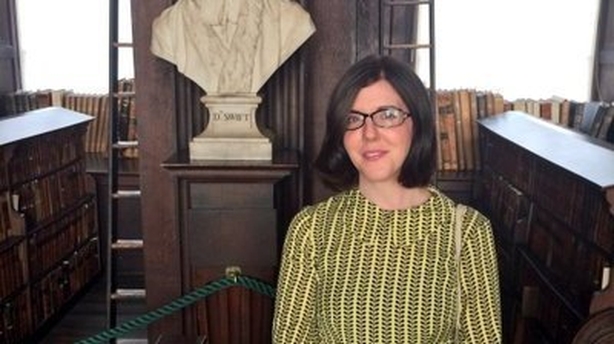 Dr.Rebecca Barr is a lecturer in 18th century literature at NUIG and she outlines the setting of the book, some of its characters and explains how themes of masculinity are treated in the book. Tristram Shandy offers an example of a less toxic, more caring masculinity which we can appreciate today. 
Julian Gough is also a Tipperary writer. He's a great fan of Tristram Shandy having never finished it either, he says. He relates to Sterne's mixed identity (English in Ireland/Irish in England) and says that this is often the origins of a writer's voice. He compares Tristram Shandy to some of the works by Flann O'Brien - especially the way other, more austere texts are 'plagiarized' by both authors to hilarious effect. Julian is greatly influenced by Sterne's writing. His latest novel Connect is published in May.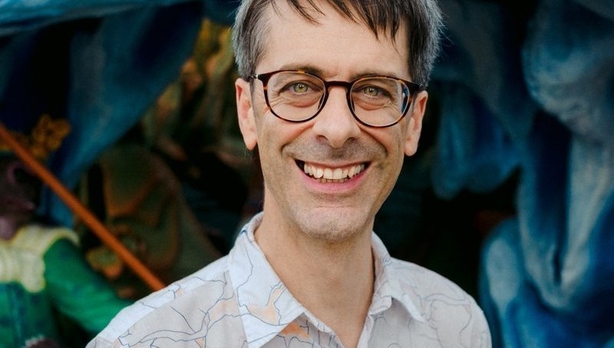 Dr. Aoife Bhreatnach is a lecturer and a historian. She blogs about garrison towns in Ireland in the 19th century - an interest which makes her something of an expert on Uncle Toby, and if not an expert then certain a great sympathizer of his obsessions with military affair. She also sheds light on Toby's gentle friendship with his manservant Trim, and describes the ambivalence surrounding a groin injury he received in a battle and how one admirer, the Widow Wadman, was desperate to learn the full extent of the injury before marrying Toby. You can read Aoife's blog here.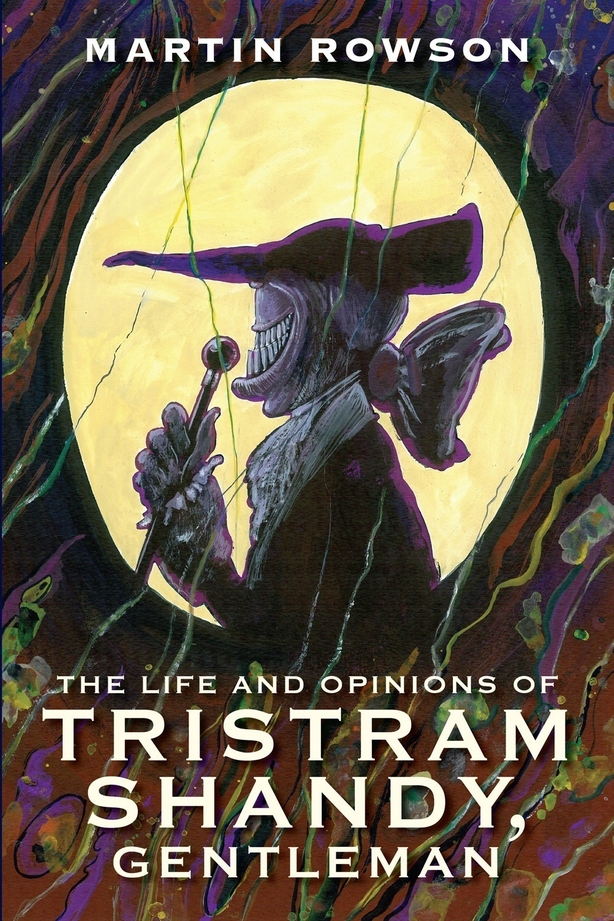 Martin Rowson is a cartoonist with the Guardian newspaper and some years ago he wrote a comic book adaptation of Tristram Shandy. As well as being textually innovative, the novel is also famous for some of its design features. There are black pages to mark one of the character's deaths, there are doodles to explain the plotline of the book, unique hand drawn marbled pages on the original volumes and there's one blank page where Sterne refuses to describe Uncle Toby's admirer the Widow Wadman but instead calls on the reader to portray her. Martin, with a pen given to him by the legendary illustrator Ronald Searle, draws the Widow's profile while explaining how the the novel is a perfect fit for a cartoonist. 
The actor Garrett Lombard reads some short excerpts from the book (and to offer his general support when things get a bit overwhelming in studio). 
The Book Show, RTÉ Radio 1, Sundays at 7pm.